Ted Cruz's College Roommate Says Texas Senator Has Been 'Pathetic Since 1988'
Ted Cruz's college roommate Craig Mazin has said the Republican senator has been "pathetic since 1988" in a heated Twitter exchange.
A Hollywood screenwriter, Mazin has aired his views on his former roommate several times—and he doesn't paint a flattering picture of the lawmaker.
Mazin, who is known for his work on HBO's Chernobyl, waded into a Twitter spat between Cruz and Hollywood actor Ron Perlman.
Cruz, in defense of his GOP colleague, Jim Jordan, challenged Perlman that he couldn't beat Jordan in a wrestling match, which led to Mazin criticizing the former Republican presidential candidate for engaging in a Twitter argument.
Not holding back, Mazin replied to one of Cruz's tweets where he called the Hellboy actor a "racial justice warrior," calling him "pathetic" and telling him to do his job "with dignity."
He wrote: "You're a United States Senator, @tedcruz. Stop sh***ing out of your mouth and do your job with dignity oh who am I kidding you've been this pathetic since 1988, and you will remain this pathetic until you're gone."
The pair lived together during their freshman year at Princeton University in 1988. The Hangover 2 screenwriter openly despises Cruz and has quite the history of disparaging him on Twitter.
In 2016, Mazin tweeted: "I'm starting to feel like the U.S. should pay me reparations for my freshman year," when the New York Times published an opinion piece titled The Brutalism of Ted Cruz.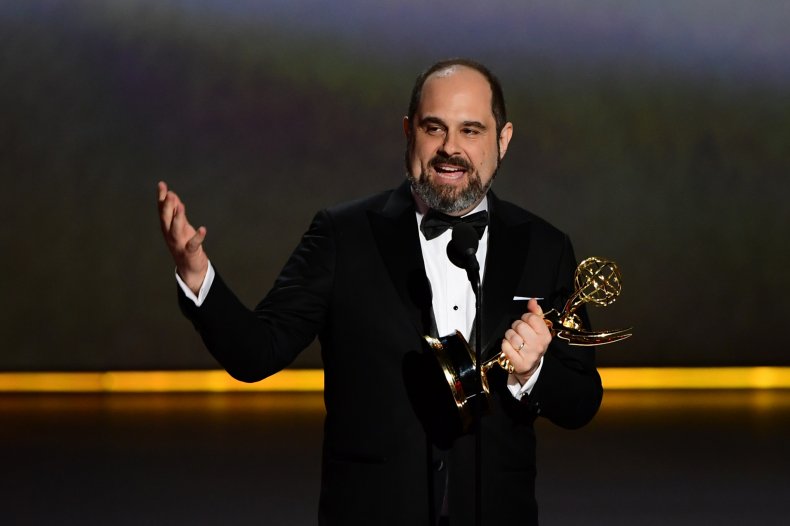 Ahead of the 2016, presidential election, he tweeted: "Don't you hate it when you wake up and read about your jerk freshman year roommate running for President? We've all been there, right?"
In 2017, when Cruz was involved in a Twitter scandal because his account liked a pornographic tweet, Mazin did not hold back eviscerating his former roommate online.
One of his tweets from the time reads: "Sadly, the fact that Ted Cruz jacks off to mediocre porn spam is the most human thing we can say about him. This is actually his high point."
He also hit out at Cruz for supporting a ban on sex toys in Texas, writing: "Ted Cruz thinks people don't have a right to 'stimulate their genitals.' I was his college roommate. This would be a new belief of his."
Mazin has been dishing out the anti-Cruz tweets for the best part of a decade.
During Cruz's 2012 senatorial campaign, Mazin wrote: "My freshman year college roommate Ted Cruz is going to be elected Senator. In case I hadn't made it clear, he's also a huge a**hole."
Another choice tweet from 2013 reads: "One thing Ted Cruz is really good at: uniting people who otherwise disagree about everything else in a total hatred of Ted Cruz."
Cruz has never publicly spoken about Mazin's tweets about him, and they avoided each other at a Princeton reunion in 2017.
Newsweek has reached out to Ted Cruz for comment.