Ted Cruz Says 'Every Pedophile in America' Will Watch Netflix's 'Cuties'
Texas senator Ted Cruz has been outspoken about the Netflix film Cuties amid claims it sexualizes young girls and heightened calls to #CancelNetflix.
Cruz has called on the Department of Justice to investigate Netflix's Cuties for child pornography after the French-Senegalese movie generated huge controversy upon release.
"'Cuties' sexualizes 11-year-old girls, and it's disgusting and wrong," the Republican politician tweeted Sunday. "That's why I've asked AG Barr to investigate whether Netflix, its executives, or the filmmakers violated any federal laws against the production and distribution of child pornography."
The coming-of-age movie, which is titled "Mignonnes" in French, was written and directed by French-Senegalese filmmaker Maïmouna Doucouré and follows a young girl from a traditional Senegalese Muslim household who joins a dance group.
The tweet was accompanied by a clip of Cruz discussing the film on Fox News.
"This movie Cuties it sexualizes 11-year-old girls has them dancing like strippers, has them in very suggestive sexual roles," he says. "It's frankly disgusting. Kids ought to be preserved, and we ought to protect them."
"Netflix is an incredibly profitable U.S. company," Cruz said. "Barack Obama makes a ton of money from Netflix. And they are profiting. They are making money by selling the sexual exploitation of young kids. So I asked the justice department to investigate them."
He added: "If you have child porn, if you have kids engaged in sexual activities, if you produce it, if you distribute it, you face criminal penalties."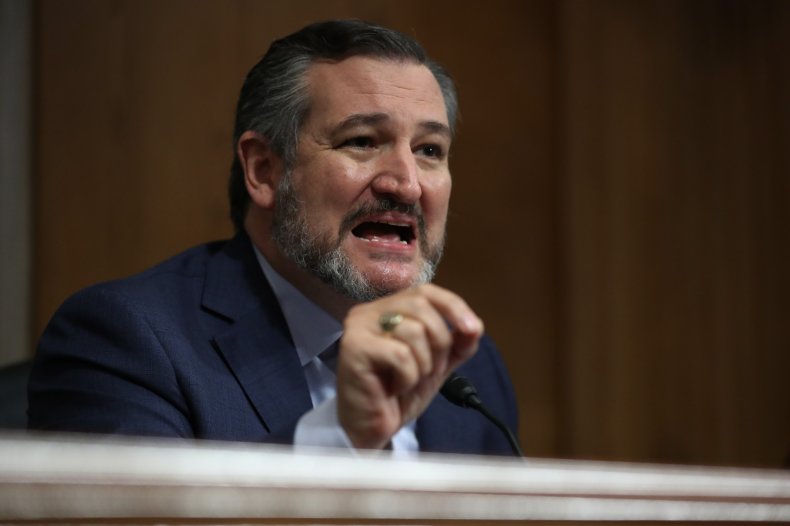 Netflix has said that the film is "a social commentary against the sexualization of young children," and issued an apology for its "inappropriate" marketing of the film, which initially sparked the controversy.
Cruz went on to add: "I guarantee you every pedophile in America is gonna watch this movie," he said. "And that Netflix is sitting back fat and happy making money on it—that's not right."
The film's writer and director Maïmouna Doucouré has said her work has been misinterpreted, telling Refinery 29: "Cuties is a mirror of our society, and I hope that we can all look at each other, and work together to make a better world. Imagine if all that energy that was devoted to blindly criticizing my film could be used towards protecting those who need it, and offering new role models."
Cruz isn't the only politician to rail against Cuties. Last week Republican member of the Texas House of Representatives, Matt Schaefer asked the state's attorney general to conduct an investigation.