Ted Cruz Says Canadian Truckers Also Standing Up for Americans' Freedom
Republican Senator Ted Cruz from Texas said in a tweet on Sunday that Canadian truckers are also standing up for Americans' freedom.
Protesters in Canada who are part of the self-proclaimed Freedom Convoy have been demonstrating against vaccine mandates for truckers, first starting in Ottawa last month before moving to other cities, Newsweek has reported. The protesters are fighting a new requirement that mandates that drivers entering Canada must be fully vaccinated or undergo testing and quarantine protocols.
"God bless these Canadian truck drivers. They're defending Canada, America, and they're standing up for freedom! The government doesn't have the right to force you to comply to their arbitrary mandates," read a tweet from Cruz, who has since called for a Federal Trade Commission (FTC) investigation into GoFundMe after the platform ended a fundraiser for the Canadian truckers.
"Because when people gave money, they gave money under the promise it would go to the Freedom Convoy, not to whatever left-wing political ideology GoFundMe and other Silicon Valley companies support," Cruz was quoted by Fox News regarding his push for an investigation. "They are deceiving consumers, and it is wrong."
Earlier, Cruz had been weighing in on the ongoing situation, resulting in him receiving backlash from Vancouver, British Columbia, Mayor Kennedy Stewart, who told protesters in a statement on Friday that the city doesn't want them to come and to "make your point and then go home."
"Mayor says 'Vancouver doesn't want' truck drivers there. Folks might feel differently with empty shelves," Cruz had tweeted in reply on Friday.
This started a back-and-forth exchange between Stewart and Cruz.
Stewart shot back on Twitter on Saturday, saying, "Our store shelves are fine thanks to the 90% of Canadian truckers who are fully vaccinated." He said he was "too busy high-fiving all the awesome folks in #Vancouver that are helping push back against the #hateconvoy."
"Do your shelves have gasoline? I know some really cold truckers who need it...." Cruz replied in a tweet on Sunday.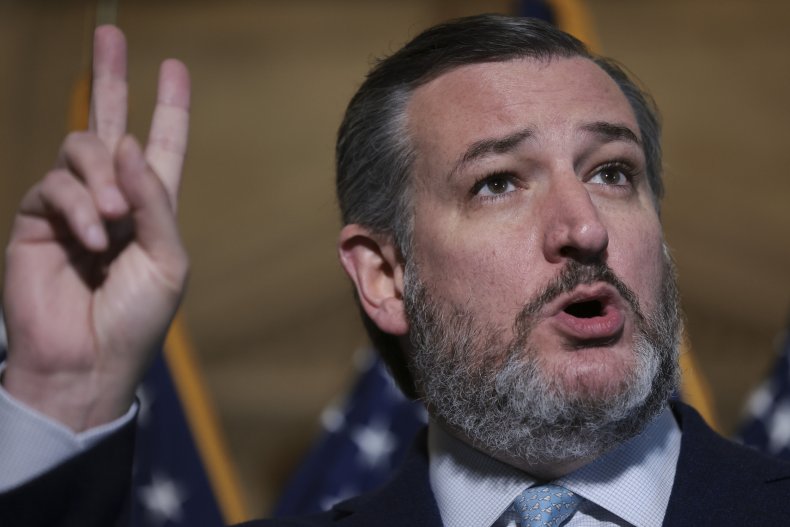 Also on Sunday, Cruz told Fox News host Maria Bartiromo on Sunday Morning Futures that he sent a letter to the FTC requesting the investigation into GoFundMe for ending the fundraiser meant to help the truckers, according to Fox News. He told Bartiromo he requested the investigation to see if the company committed "deceptive trade practices."
The fundraiser had received around $9 million, MySanAntonio.com reported.
"The Canadian truckers are heroes, they are patriots, and they are marching for your freedom and for my freedom," Cruz told Bartiromo.
The Freedom Convoy has received nearly $6 million in fundraising on a different crowdfunding website called GiveSendGo, Newsweek reported. The campaign is looking to raise $16 million for gasoline, food and lodgings for the protesters, its campaign page says.
Updated 2/9/2022 at 6:03 p.m. ET: This story has been updated to provide additional details.