Ted Cruz Tells Netanyahu Israel Has a 'Responsibility' to Defend Itself During Visit
During a trip to Israel, Texas Republican Senator Ted Cruz told Prime Minister Benjamin Netanyahu that country has a "responsibility" to defend itself from Palestinian militant group Hamas.
"It's good to be with my good friend, the prime minister, and it's important that we're here now to state, unequivocally, that the United States stands with Israel," Cruz said while speaking with Netanyahu on Tuesday. "These are perilous times, but Israel not only has a right, but a responsibility to defend yourself."
Cruz's visit to Israel comes shortly after the country was involved in a violent conflict with Hamas for 11 consecutive days, stemming from the potential eviction of Palestinian families from East Jerusalem's Sheikh Jarrah neighborhood.
In the video, Cruz is accompanied by Tennessee Senator Bill Hagerty, who tells Netanyahu that they came to Israel to show their "unwavering support." In response, the Israeli prime minister says: "I see two great friends of Israel...we have no better friends, over tested over time."
Cruz also expressed support for Israel and Netanyahu in a tweet responding to the video, where he wrote: "It was a pleasure to meet w/ my friend Prime Minister Netanyahu & reiterate America's strong & unequivocal support for Israel. These are perilous times & whether it's standing up to Hamas terrorists or stopping Iran from getting nuclear weapons, the American people are with you."
During his visit to Israel, Cruz also posted a video on Twitter from a home in the Israeli city of Ashkelon, which he said was attacked by Hamas during the violent conflict.
"This is a home where an elderly woman and her caretaker were when a Hamas rocket came and hit the home," Cruz says in the video, which showed the damaged home. "She evacuated. Her caretaker didn't make it out. Her caretaker was killed right here."
South Carolina Senator Lindsey Graham also traveled to Israel with Cruz and posted similar pictures of the home in Ashkelon on Twitter.
During an interview with the Associated Press on Monday, Cruz also criticized President Joe Biden for his response to the conflict between Israel and Hamas.
"The longer Joe Biden shows weakness to Hamas or Hezbollah or Iran, the more you're going to see terrorist attacks escalating," Cruz told the AP.
The violence between Israel and Hamas ended on May 21 following a cease-fire announced by Israel. Prior to the cease-fire, more than 5,000 rockets were fired between Israel and Hamas. BBC reported there were at least 243 fatalities in Gaza, while Israel's health ministry said that 12 people had died.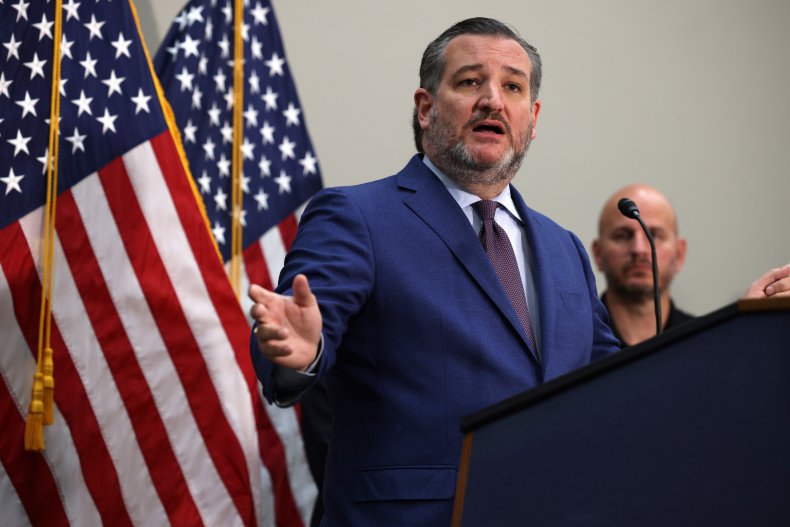 Newsweek reached out to Cruz's office for further comment, but did not receive a response in time for publication.