Ted Lieu Calls for Matt Gaetz's Immediate Committee Removal After 'Wingman' Letter Revealed
Representative Ted Lieu (D-CA) has called for Congressman Matt Gaetz (R-FL) to be immediately removed from the House Judiciary Committee after it was reported that his "wingman" Joel Greenberg wrote that the pair had sex with an underage girl.
Posting on social media on Thursday, Lieu urged the House Republican leader Kevin McCarthy to remove Gaetz from his committee assignment as he argued the body's jurisdiction constituted an "untenable conflict of interest" for the congressman.
He also pointed to the Daily Beast report on Thursday night that revealed the details of the alleged letter Greenberg sent to Roger Stone as he sought a pardon in the final few months of the Trump administration.
Rep. Lieu tweeted: "Dear @GOPLeader: Please remove Rep Matt Gaetz from the House Judiciary Committee immediately. The Committee has jurisdiction over the Department of Justice that is investigating Rep Gaetz, including allegedly for sex crimes with a minor. This is an untenable conflict of interest."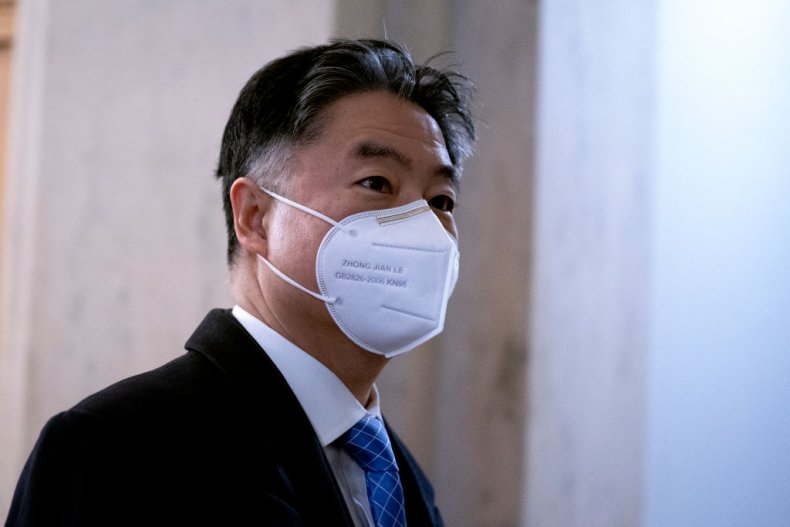 The California Democrat has previously sought to have Gaetz removed from the House Judiciary Committee, telling Fox 11 that the Republican lawmaker was entitled to the presumption of innocence, but not a seat on the committee.
Rep. McCarthy (R-CA) indicated that the GOP caucus would be willing to boot Gaetz from his committee assignment if the sex crime allegations against him are proven true. But House Minority Whip Rep. Steve Scalise (R-LA) said such action would be taken if the Department of Justice (DOJ) were to bring charges against the congressman.
The House Ethics Committee and the Justice Department have both opened investigations into Gaetz's alleged actions. At the time of writing, the DOJ has not charged the Florida Republican and the House committee has not concluded its probe.
Rep. Gaetz is alleged to have had a sexual relationship with a 17-year-old girl and paid for her to travel with him across state lines. The congressman has denied any wrongdoing and refuted the claims against him.
Releasing a statement last month, he claimed to be the victim of an extortion plot, and said "no part of the allegations" against him were true. "I demand the DOJ immediately release the tapes, made at their direction, which implicate their former colleague in crimes against me based on false allegations," he added.
The Daily Beast reported on Thursday night that it had obtained a copy of a letter Greenberg sent to Stone, along with Signal app messages, when he allegedly sought a pardon in the final days of the Trump administration.
In a section of the letter seen by the outlet, Greenberg allegedly says the 17-year-old was "involved in sexual activities" with himself and Gaetz, referred to as "the congressman from Florida's 1st Congressional District."
Newsweek has contacted the office of Rep. Gaetz for comment on the Greenberg letter.