Teen Girl so Infested With Head Lice They're 'Drinking Blood Out Her Face'
A teenager's hair was so infested with lice, the bugs were crawling down her scalp and "drinking blood from her face," a viral TikTok shows.
Rachel, who runs what she calls the lice clinic, regularly posts clips from her day job to the social media platform, documenting extreme cases of nits.
A 13-year-old girl came to the clinic, thought to be based in Australia, with what could be one of the worst infestations of head lice, as Rachel filmed the client's hair practically alive with hundreds of nits.
The head lice removal specialist talked people through the treatment, saying: "Welcome back to the lice clinic, we have a massive treatment today so get your hairnets on and let's get into it!
"So my first thought when a client comes in like this is, oh my god. This is a whole dang lot of lice. My other thought is, can we shave her hair? I'm just kidding."
The young girl has long, brown, hair, but its overrun with blood-sucking adults, laying dozens of eggs, turning the girl's hair almost grey.
Rachel continued: "Sometimes we do shave people's hair, but I didn't want to shave this lovely girl's hair, she's 13 and she had gorgeous long hair. I just didn't want to take that away from her.
"So as you can see these lice are just having an absolute rave in her hair. They have just completely taken control of her. I think there were more lice than strands of hair on her head.
"And you can see they're all falling in her jumper and all over her arms and legs. They were literally everywhere. And here you can see there was no more space in the hair so they're crawling onto her face and drinking blood out of her face."
She films the girl's neck, clothing and floor, which is covered with wriggling and dead bugs. Rachel uses a traditional lice comb to get the worst out, turning a white baby wipe brown as the bodies pile up.
"So I'm combing through her long hair and just scooping out massive wads of lice, slowly. It was a bit painful process but she was such a superstar.
"And when I say there were a lot it's an understatement. They got in my shoes, I was kind of upset about that, they're getting a super deep clean after this. And this is one of the baby wipes, and here's the popping."
The clip, shared earlier in August, amassed more than 55 million views and can be seen here, as people demanded an update. Rachel shared a part two to the site on Monday, confirming: "Her hair looks so much better."
While she's not lice-free yet, the teenager is well on the way to healthy hair, as Rachel films herself removing the remaining eggs, with the follow-up able to be seen here.
The 21-year-old explained: "Here is my infested client from last week, and this is what we were combing out of her hair. It's a lot. But today look how much better it looks! I mean you can see her scalp, it looks so clear.
"She's still got a few bite marks on there but they're already healing so it's all good. We did our usual, we did heaps of combing, we took so much time with this because she obviously has a lot of hair. I also finally got to attack this collection of eggs just in the front of her face.
"This was the most painful spot for her last week so we took a break and we tackled it today. It took me in real time about half an hour because we were just scooping out, I mean, a lot of eggs."
The teenager will be back for more treatments, as Rachel gushed: "But this was the result after, and I have to say, as satisfying as this is, her smile was way more satisfying than this."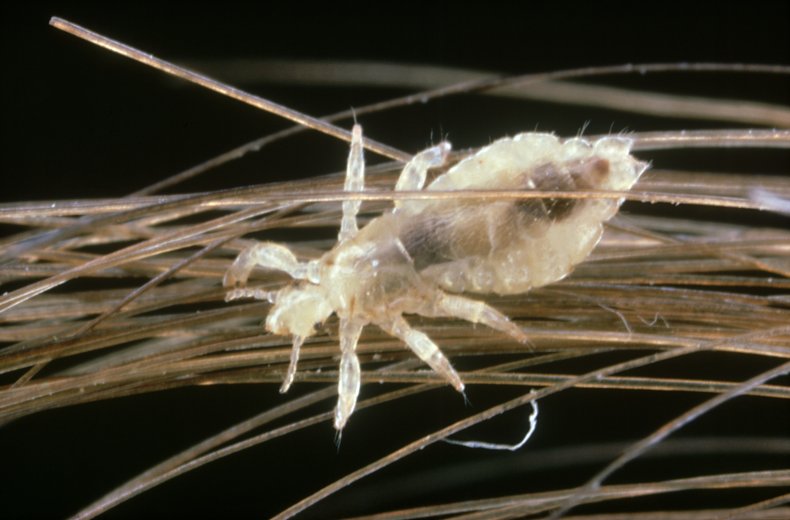 And she added: "For background info, I have been trying to pay for this client's treatment myself because this family is struggling. Such a sweet family that insists on paying me at least something but I want to help them."
Both videos attracted a lot of concerned comments, as Rachel said in the comments: "Just so everyone knows—I do report cases like this with a youth service worker team." While responding to another query, she pointed out: "A lot of time no one asks for help because they are ashamed. A lot of the time there's no education on how to get rid of them."
And referring to the client, she said: "Her family was having a very hard time and things just overwhelmed them. All they needed was a little extra hand and some care."
Thousands of people shared their opinion on the original video, with Thisdi_kaintfree writing: "I'd be terrified that I accidentally took them home with me."
Lillypaadd thought: "The fact that she's just sitting there feeling them crawl all over her is beyond me."
"Bruh that's a whole jungle," Rangeval_ added.
While I_Love_Cats_alot added: "Oh nah we gotta go bald."
Newsweek reached out to Rachel for comment.