Teen Killed Over Fears He Would Expose Shooter as Being Gay, Police Say
A 19-year-old man in Florida was arrested after allegedly fatally shooting another 19-year-old last week whom he believed was "spreading rumors" about him being gay, according to the police.
The police said in a statement that Jakari Webb, 19, fatally shot 19-year-old Telan Mann multiple times on the sidewalk at Dayton Beach on June 23. Mann was found dead at the scene at the intersection of Forest Glen Boulevard and Oak Tree Circle where the police were called.
Police Chief Jakari Young said during a press conference that the victim was openly gay and was involved in an "online relationship" with Webb. Both teens agreed to meet at the location where Mann was killed.
"The suspect had some concern that he was gonna be outed," Young said of the motive behind the shooting.
"There was some concern that Telan either had or was going to post something on social media kind of outing the suspect," Young added, WESH reported.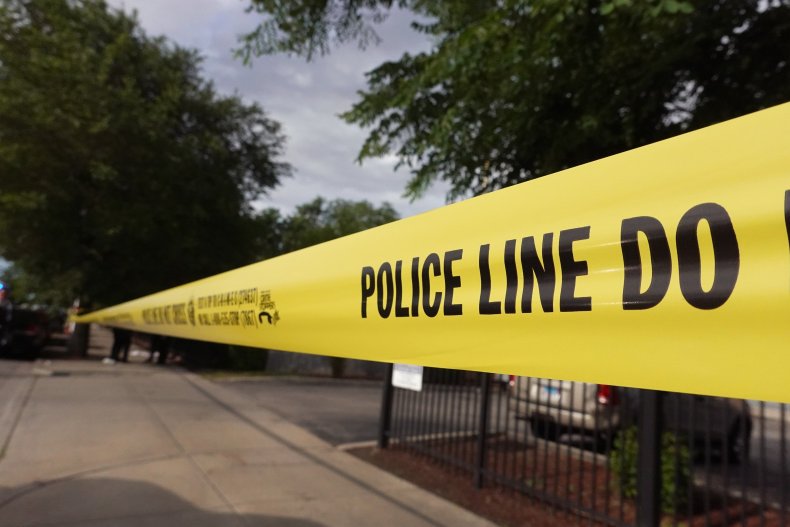 The police said that the teens had been talking with each other on social media since February, and the two agreed to meet in person for the first time at the spot on Forest Glen Boulevard where Webb allegedly pulled out a gun and shot and killed Mann.
A police officer who was nearby the area heard the shots and later found Mann on the sidewalk struck by the bullets, while Webb was arrested by officers who found him while executing a search warrant at a home on Garden Street on Tuesday. Police also found a handgun at that house.
"Officers found him [Mann] in a pool of blood and with multiple bullet wounds on his body. Mann passed away on scene," the police department said in the statement.
Webb, who has been charged with first-degree murder after being identified on surveillance cameras that belonged to nearby residencies and businesses. Police officers were able to look into many hours of footage to find Webb who left the crime scene on foot before he was arrested. Webb has been held without bond at Volusia County jail.
According to the police statement, Webb is also facing charges of "a probation violation and for resisting arrest after he unsuccessfully attempted to flee from SWAT and K-9 officers who found him on the Garden Street property."
Young also said that Webb might also face hate crime charges.
Meanwhile, neighbors and friends mourned the death of Mann, with some describing him as a caring person, according to WESH.
"It just breaks your heart to see things happen because that's two lives gone. Not just one, so I don't understand," Eula Hicks, a neighbor, said of Mann, according to WESH.
One of Mann's friends said that the late victim "never wanted nothing bad for nobody. He always wanted everybody to be on good terms. He always was the positive one around the group. He never wanted any bad energy at all."
Newsweek reached out to the Dayton Police Department for comment.
Another shooting happened in Florida this month, where five people were shot at the Pelican's Nest nightclub in Pensacola. The shooting targeted specific individuals, according to the police. All five victims had non–life threatening injuries.
"Several shots were fired inside the club at about 12:30 a.m. Officers arrived to find multiple victims, three at the scene struck by bullets," the police said in a statement. "It's believed the shooting was a targeted incident, and there are no safety concerns towards the public."
In April, a shooting left one person dead and three others injured at a Target store that saw a shootout with police officers in Kissimmee, Florida. No cops were injured in this incident.
"It's an officer-involved shooting. Two of our officers are involved. They're fine. We have one deceased male and we're fully cooperating with the Florida Department of Law Enforcement," said Osceola County Sheriff Marcos Lopez.
Update 7/1/22, 10:55 a.m. ET: This story has been updated to include additional information from the Dayton Beach Police Department.