A teenage couple was arrested on Wednesday and is accused of killing the woman's five-year-old son.
Officers with the Cincinnati Police Department responded to a call about an unresponsive infant last week. The infant, Casey Sams, had been in the care of his mother, Shakayla Sams, 19, and her partner, Donte Farrier, 19.
"Upon arrival, responding officers located the male infant unresponsive," the department's statement read. "Cincinnati Fire Department personnel responded and transported the infant to Cincinnati Children's Medical Center."
Sams and Farrier were arrested and booked at the Hamilton County Jail on charges of child endangerment. The infant was kept alive at the hospital until he eventually passed away on Monday. Following this, the couple were additionally charged with murder on suspicion of causing the infant's death.
The two were arraigned in court on these charges on Tuesday morning. Both are being held on a $250,000 straight bond.
At this time, police have not confirmed what injuries Casey Sams suffered or how the couple might have inflicted them.
Speaking with local news outlet WLWT, Sams and Farrier's neighbors said that they had mostly not heard or witnessed anything violent from the couple. However, one neighbor, Denise George, did recount witnessing a domestic violence episode between the two.
"I'm just sad. I'm sad that that little baby had to go through that, what he going through right now," George said. "Anybody in any domestic violence situation, you need to reach out and get help. They got too many resources and stuff like this happen every day."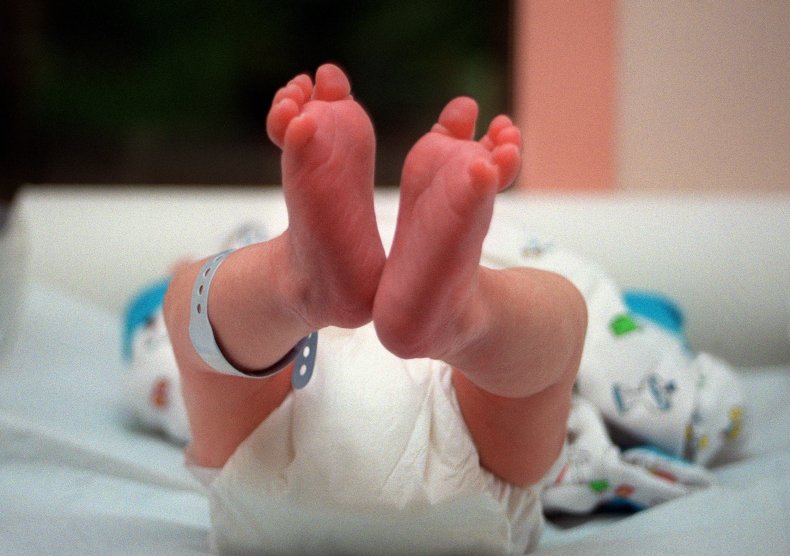 Court documents obtained by WLWT indicate that Sams and Farrier share at least one child together who lived with them at the residence where Casey Sams was found unresponsive. Farrier's relationship with the infant is unclear at this time.
The documents also allege that both children suffered injuries at the hands of Sams and Farrier as far back as June 22. Investigators concluded that the home was a dangerous place for children.
Earlier in December, a 26-year-old New Jersey woman was arrested and accused of stabbing her infant daughter to death. Kristhie Alcazar, 26, of Penn's Grove, New Jersey, was arrested on December 3 by officers responding to a 911 call from her residence. Upon their arrival, they found her "arguing with another person and the body of a deceased infant with visible stab wounds to the chest." Knives and other pieces of evidence were recovered from the scene.
According to a police affidavit, Alcazar later admitted to stabbing her daughter, saying that it would "fulfill the last of her sins, murder." She also stated that "she would not change any of the events surrounding the murder."