Teen Shoots His Dad During Argument Over Bedtime: Police
An Ohio eighth-grader allegedly shot his dad during an argument about when he should go to bed, according to police.
Police raced to a home in Forest Park, Cincinnati, after they were alerted to reports of a shooting on Wednesday, May 11, according to Fox affiliate WXIX.
The network reported police learned a 15-year-old boy, who has not been named as he is a minor, had allegedly shot his father, 45, once in the stomach.
According to the Gun Violence Archive, a database that collects information about shootings from across the U.S., 52 people in Cincinnati have been injured this year as a result of being shot.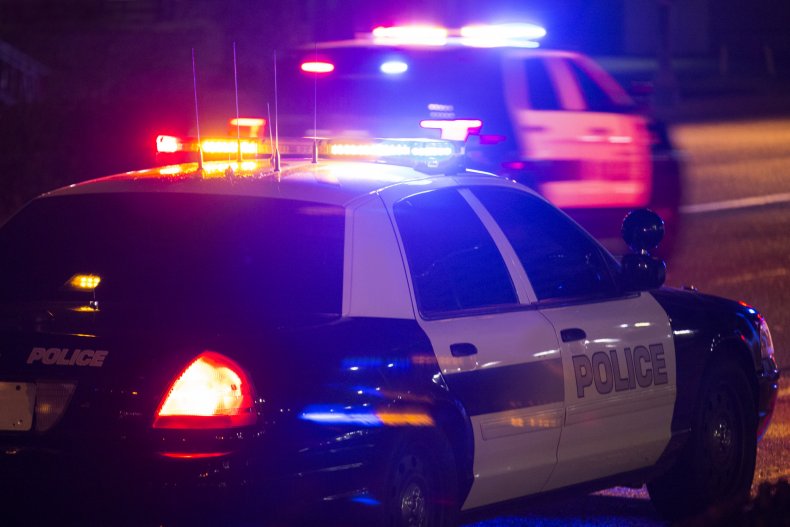 Following the shooting, the father was taken to the University of Cincinnati Medical Center and is expected to recover.
The boy's 17-year-old stepsister made the 911 call to the police and told them that he had shot his father, according to the network.
Forest Park Police Lt. Adam Pape said after the shooting, the boy stole a nearby car and then drove to Lexington, Kentucky, some 100 miles away, where his mother lives.
Police in Lexington, along with a SWAT team, went to the mother's home although the teenager surrendered peacefully hours later and is now in custody.
The teen was arraigned on Monday and charged with felonious assault and auto theft, according to WXIX.
Pape said it was not clear how the teenager was able to get the gun. He said of the teen: "We believe him to be a substantial flight risk and would prefer that he remain locked up."
On Monday, the teenager's older brother, mother and defense attorney tried to argue that he be released.
The network reported that while the mother asked for her son to stay with her, it was not possible as she lived out of state.
From his hospital bed, his father said told the Hamilton County Juvenile Court Magistrate during a video link call on Monday that he did not want his son to stay with him.
"He can't stay with me, your honor. It's pretty much self-explanatory to see where I'm at. I feel like these little problems have been popping up and up, and I feel like it's a slap on the wrist to let him out right now," he said.
A hearing will be held on Tuesday, May 24, in order to give the family and attorney an opportunity to work out a plan for the child.
Newsweek has contacted the Forest Park Police Department for comment.