Teen Shot 5-Year-Old Boy in Head Fearing He Would 'Snitch On Him'
A teenager who allegedly shot a five-year-old boy in the head at his home in Detroit in February did so because he feared that the kid "snitch on him" for killing his mother and her boyfriend before, according to documents presented in court on Thursday.
Caleb Harris, 5, was shot dead on February 18 after a suspected shooter allegedly killed his mom LaShon Marshall and her boyfriend Aaron Benson, police say. The bodies of the three family members were not discovered until February 20, two days after the shooting.
The suspected shooter, Malcolm Hardy, 16, allegedly fired 22 shots out of a gun that was reportedly owned by Benson, authorities say, Fox 2 reported.
Hardy, who is being charged as an adult, was in court for a preliminary hearing on Thursday and is facing charges of murder in connection with the death of all three people.
Three witnesses were called to the stand, including Marshall's cousin; Zachary Biggs, the first responding Detroit police officer, and an unnamed friend of Hardy's.
The friend said Hardy and his twin brother left his home on the evening of February 18 and they returned with Hardy reportedly holding a gun. He said both Hardy and his brother returned home "looking scared" and that both of them were shaking. Hardy then explained what happened, he said.
Hardy's friend, who said he knew Benson, who would pay him for jobs in money or weed, said Benson had shown the weapon to him before. According to the testimony, Hardy allegedly explained that he had shot Benson with his own gun before shooting Marshall and Caleb.
Hardy allegedly told his friend that he and his brother were at Benson's home that night. Hardy claimed Benson grabbed his shirt and tried to punch him, so he grabbed Benson's gun and shot him with it, according to the friend's testimony.
The friend testified that Hardy said he then shot Marshall in the butt by accident before he shot her in the head, killing her. Hardy allegedly said he believed Caleb was "going to snitch on him" after he killed his mother and stepfather. The friend testified that Hardy had shot the young boy in the leg and then in the head.
The friend testified that a total of 22 shots were fired.
According to the friend's testimony, his brother and Hardy left allegedly left the house after saying he had killed the family, and they returned without the gun before they all went to sleep. He said that Hardy and his brother left the next morning and he later told his parents about what happened.
Judge Kenneth King said in court on Thursday that Caleb was shot nine times, Benson was shot nine times and Marshall was shot four times.
King said Hardy's story about shooting Benson in self-defense was inconsistent. He said that between the shootings, Hardy had time to reflect on his actions, which shows premeditation for murder.
The judge ordered Hardy to be held over for trial and the trial is scheduled to begin on May 19.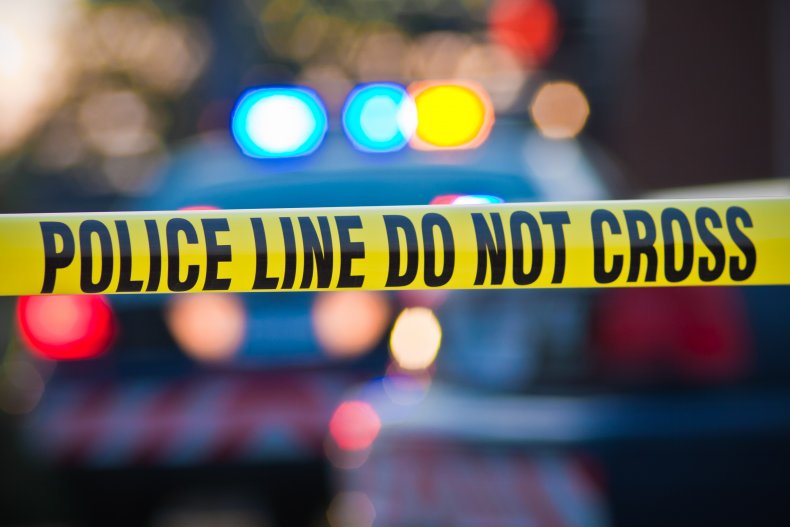 This is not the only violent incident to come to light recently. Earlier this week, a Michigan woman was found dead after reportedly killing her boyfriend and brother. On May 7, a man in South Carolina was found dead of a heart attack as he was digging a grave for a woman he just killed. And in international news, a reporter for Al Jazeera was killed during Israeli forces' raid of a refugee camp in the West Bank city of Jenin.