Teen Witness in George Floyd Case Says Derek Chauvin Reached for His Mace
Multiple witnesses in the George Floyd trial told jurors on Tuesday that the officers involved in his death, including former Minneapolis Police Officer Derek Chauvin, reached for their Mace as a crowd watched the encounter.
At least two witnesses remembered Chauvin at least grabbing for his Mace, and a 17-year-old remembers him brandishing it at the crowd. Chauvin is the first of four officers to be tried in connection with Floyd's death and if convicted of his most serious charge, he faces up to forty years in prison.
A 17-year-old witness, who gave her cellphone to her friend to film the encounter, said the officers were "really hostile" towards the people who gathered. She described the tone of Officer Tou Thao's voice as "really angry" and said Chauvin grabbed his Mace and "started shaking it at us."
She described herself as feeling "scared" in that moment because she "didn't know what was going to happen."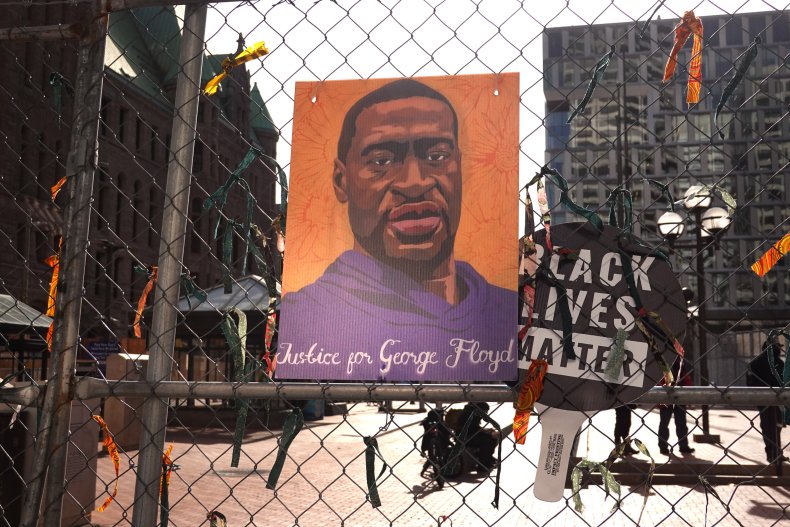 Earlier in the day, Darnella Frazier, 18, also recalled that officers reached for their Mace and "we all pulled back," a reference to the crowd that formed. Frazier described Chauvin as appearing "cold" and "heartless" and that he didn't seem to care about their concerns for Floyd's life, even after a firefighter expressed worry about him.
The 17-year-old witness arrived on the scene with her friend, Alyssa Funari, 18. The two had been venturing to Cup Food to purchase an auxiliary cord for the radio and she said when they arrived, she saw an officer on top of Floyd, heard loud voices and had a "gut feeling" that she should get out of the car.
"[Floyd] wasn't talking anymore and when we pulled up he was talking," the 17-year-old said. "I saw [Chauvin] digging his knee into his neck more. He was putting a lot of pressure on his neck that wasn't needed."
Funari recorded the encounter with the 17-year-old's phone and she told the jury that she has guilt over not doing more to intervene. As a bystander, she said she felt as if she couldn't do anything because "the highest power was there at the time."
Frazier also expressed frustration about not being able to step in and told jurors that she stays up at night apologizing for Floyd and acknowledged it could have been any one of the Black men in her life. But, she added that the trial isn't about "what I should have done; it's what he should have done," in reference to Chauvin.
Eric Nelson, Chauvin's attorney, used the crowd's increasing level of noise to show that Chauvin and the three other officers were put in an increasingly tense situation. However, witnesses, including the 17-year-old, recalled that bystanders weren't intervening with police officers.