Teenager Killed, 2 Others Hospitalized in Shooting Outside Iowa High School
One teenager died and two were critically wounded after a shooting outside an Iowa high school Monday just days after deadly tornados hit the area.
Des Moines Police Sergeant Paul Parizek confirmed the initial victim count. Police later reported one victim died after suspects driving by in a vehicle fired at the teens who were on school property, but not within the school building.
"It's a punch in the gut that we've got three kids in the hospital, but we're hoping for the best for them," Parizek said.
He added that the scene was secure and potential suspects in the shooting had been taken into custody. Police could not immediately confirm whether the victims were students at East High School in Des Moines. They did say shell casings were found and no charges had been filed as of early Monday evening.
Just days before the shocking shooting, Iowa was rocked by a separate tragedy. Several tornados passed through the central part of the state Saturday, killing at least seven people, including two children, Newsweek previously reported.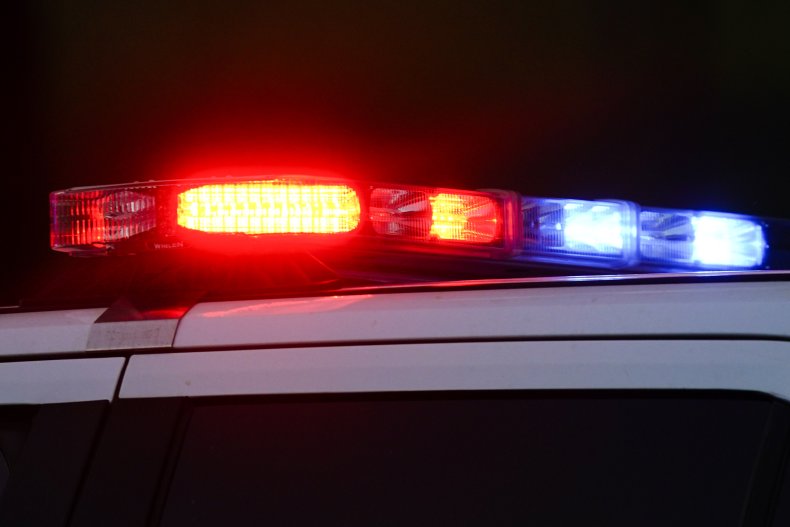 Many questions still remain on who the shooting at East High School involved and why it took place. Parizek said that the timing of the incident and fact that it took place on school property outside the school building could lead to the conclusion that the victims were students.
"They all appear to be teenagers, so we don't have any details to specifically say they're students," he said.
Parizek was not immediately able to provide more information on the potential suspects that had been apprehended.
The Des Moines Police Department first confirmed the shooting on Twitter on Monday afternoon and said that there were "multiple shooting victims" outside of the school. The police department and Des Moines Fire Department both reported to the scene.
"Obviously, we threw every resource we had at this to get [the responders] up here," Parizek said. "We know that the kids in that school are our community's most precious cargo, so the medics and the firefighters did an outstanding job getting up here."
"It's sad, but we do train for this. We have to be prepared for it, and this is why. So, we're pleased with how that went," he added.
The school was initially locked down as authorities investigated the incident. As of 3:30 p.m. Central Time, the school said on Twitter that the lockdown had been lifted and students would be dismissed on time.
Newsweek has reached out to the Des Moines Police Department for comment but did not hear back by publication time.
Update 03/07/22, 6:25 p.m. ET: This story was updated with additional information and background.