Trump's Response to Iran ISIS Attack Is 'Repugnant,' Says Foreign Minister Zarif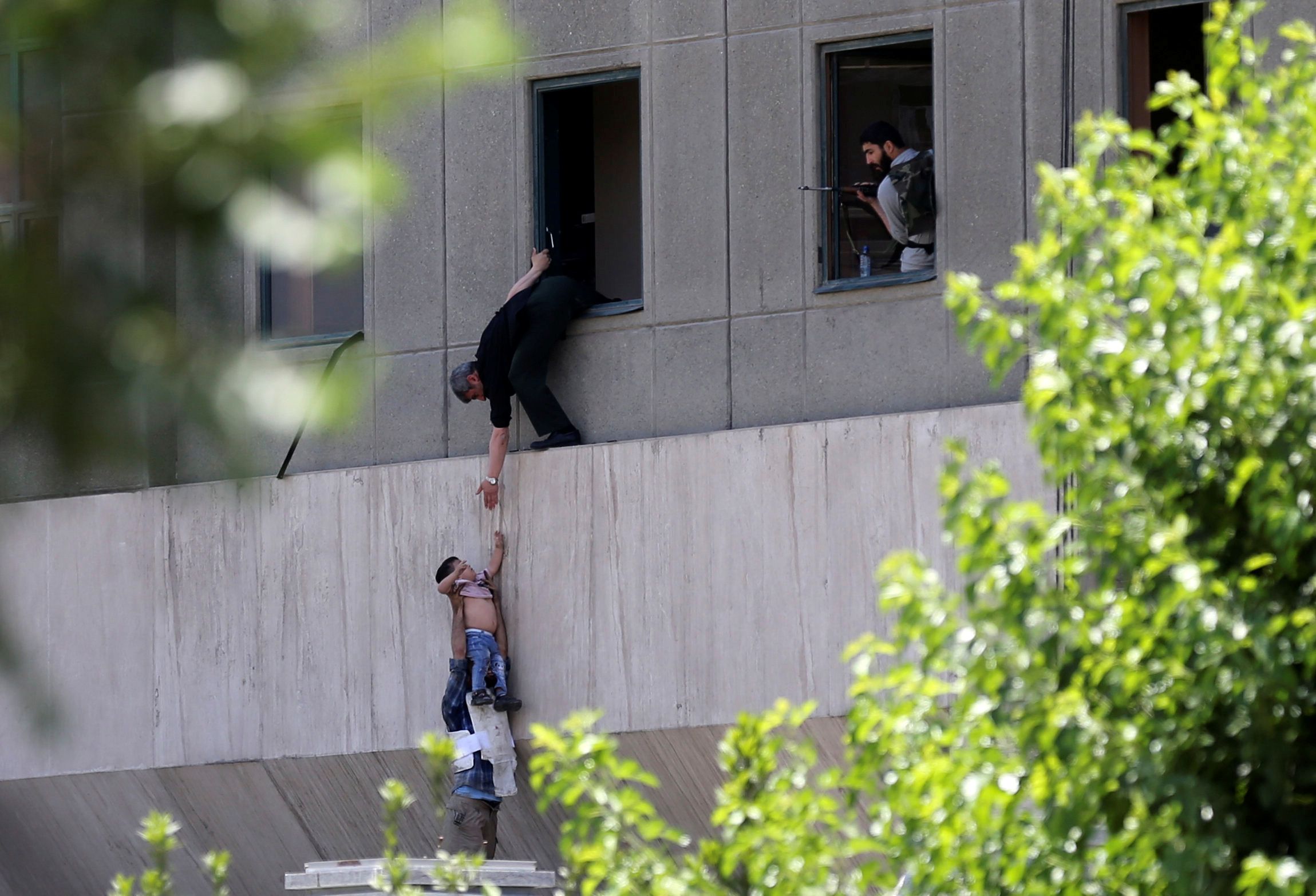 Iranian Foreign Minister Mohammad Javad Zarif has condemned President Donald Trump's response to the twin assault on Tehran Wednesday claimed by the Islamic State militant group (ISIS), calling it "repugnant."
Trump said that "states that sponsor terrorism risk falling victim to the evil they promote" after masked gunmen and suicide bombers killed 13 people and wounded more than 40. The attacks targeted the Tehran parliament and the shrine of Ayatollah Ruhollah Khomeini, who founded the Islamic Republic in 1979.
"Repugnant WH [White House] statement…as Iranians counter terror backed by U.S. clients," Zarif tweeted.
Police killed six attackers and arrested five more suspects in the aftermath of the attack. Iran's Revolutionary Guards accused Saudi Arabia, its regional rival, of supporting the attack. Zarif also alluded to Saudi involvement.
"Terror-sponsoring despots threaten to bring the fight to our homeland," he wrote in an earlier tweet on Wednesday. "Proxies attack what their masters despise most: the seat of democracy."
Read more: Gunmen storm Iranian parliament, attack Ayatollah Khomeini Mausoleum in Tehran
It is the first major ISIS-claimed attack on Iranian soil. The jihadi group has increased its propaganda output aimed at Iranians and Persian speakers this year, including a video in March that called on Iran's Sunnis to take up arms against Iran's Shiite elite. Four issues of its online magazine Rumiyah were also translated into Farsi. Around 9 percent of the Iranian population is Sunni, while the rest are mainly Shiites.
Trump has repeatedly accused Iran of sponsoring "terrorism." Israel also accuses it of funding extremist groups. Both accuse Iran of funding proxy groups across the Middle East, such as Lebanese Shiite militant group Hezbollah, Palestinian militant group Hamas and Shiite Houthi rebels in Yemen, and suspect it of trying to form a "Shia crescent" of influence across the region.
Iran is currently backing the regime of Syrian President Bashar al-Assad against Sunni rebels and jihadi groups in the war-torn country. Tehran has also propped up Iraq's fight against ISIS, advising Baghdad's predominantly Shiite forces and militias in the battle to recapture cities such as Tikrit and Ramadi.
Iranian authorities warned last year that the country faces a significant threat from ISIS, which promotes an ultra-conservative strand of Sunni Islam that analysts have described as "medieval." Hardline Sunnis consider Shiite Islam to be heresy, viewing their worship at shrines as idolatrous.
In October, Intelligence Minister Mahmoud Alavi said Iranian security services had dismantled a foreign ISIS cell targeting mourners on the Shiite holy day of Ashura—a commemoration of the death of the Prophet Muhammad's grandson in the 7th century. They discovered around 100 kilograms of explosive material and said it was one of several plots they have uncovered. ISIS did not claim responsibility for the plot.
aaaa