Ten Movies and a Comedy Special to Watch on New Year's Weekend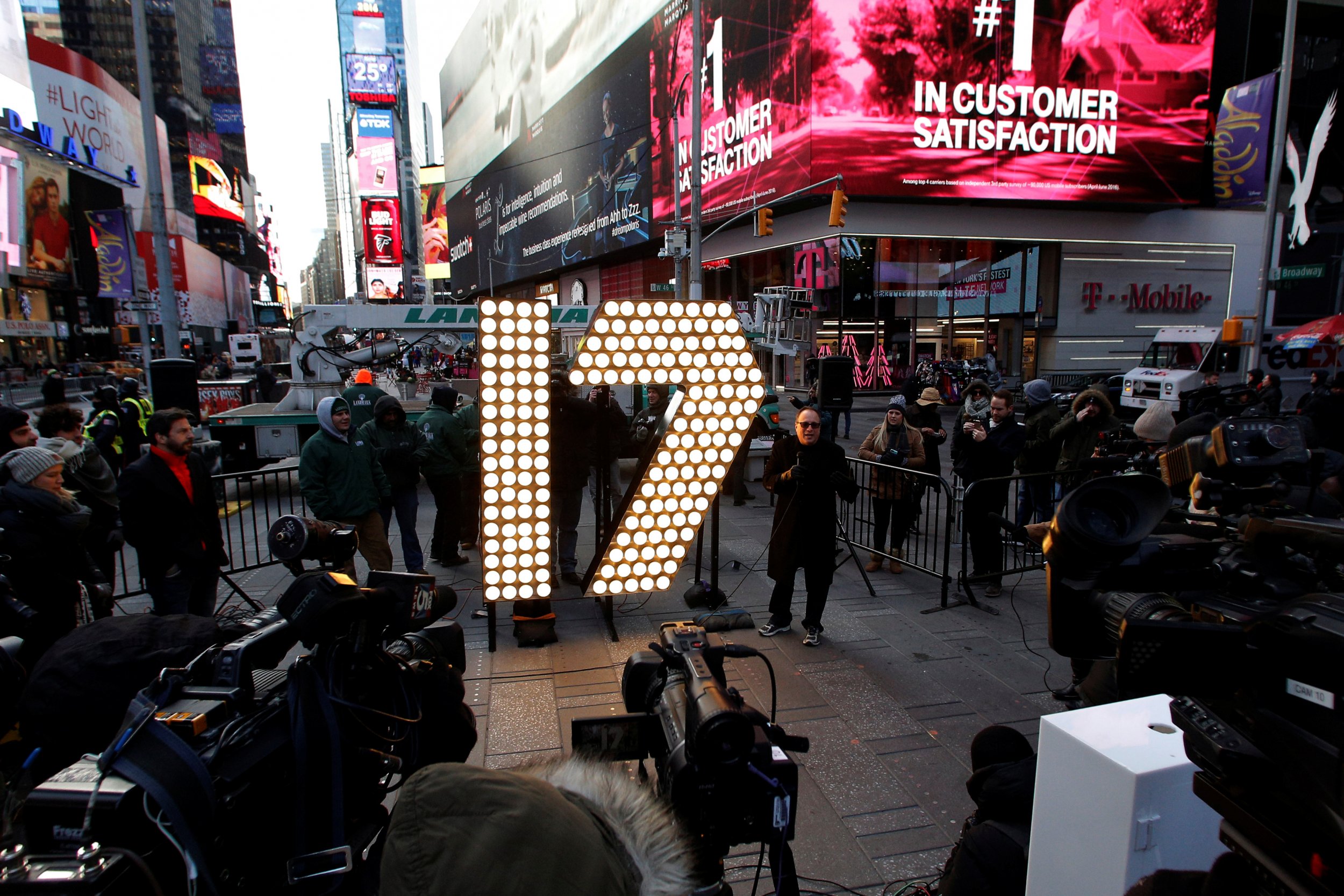 We're either too nerdy or too cool to say it: New Year's Eve is overrated. The restaurants are too expensive, the parties are too crowded, Times Square is too cold, the couples are too saccharine and the people, everywhere, are too drunk. So why go to all the trouble when you can gather your favorite people on a couch and have a movie marathon instead?
Related: Nine Christmas movies and shows to stream this weekend that are not 'Love Actually'
Here are some suggestions for your New Year's weekend watch list:
New Year's Eve
A story of intertwined stories, à la Love Actually, Valentine's Day and Mother's Day, this 2011 movie directed by Gerry Marshall is the most obvious choice for December 31. The star-studded cast includes Halle Berry, Jessica Biel, Jon Bon Jovi, Robert De Niro, Héctor Elizondo, Ashton Kutcher, Seth Meyers, Michelle Pfeiffer, Hilary Swank and Sofía Vergara.
Four Rooms (Amazon Prime)
Another film of multiple New Year's tales, Four Rooms is based on short stories by Roald Dahl. Allison Anders, Alexandre Rockwell, Robert Rodriguez and Quentin Tarantino each wrote and directed one of four segments, which feature Jennifer Beals, Madonna, Antonio Banderas and more.
200 Cigarettes
Yet another New Year's film that follows multiple story arcs. Last one in this genre, we promise. This time, the year is 1981 (though the movie is from 1999) and the cast includes both Affleck brothers, Janeane Garofalo, Dave Chappelle, Christina Ricci, Kate Hudson, Paul Rudd and Courtney Love.
Michael Che Matters (Netflix)
Che breaks free of his usual scripted punch lines on Saturday Night Live to coolly chide a Brooklyn audience on the lifestyles of millennials, dating, religion, and that black lives "just matter."
When Harry Met Sally (Hulu)
This 1989 classic starring Billy Crystal and Meg Ryan is a no-brainer, not only because of the iconic New Year's Eve scene, but also because it features the recently deceased Carrie Fisher in one of her best supporting roles.
Midnight in Paris
Watch the clock countdown while enjoying this romantic sleeper hit by Woody Allen.
This Is the End
In so many ways, 2016 has felt like the end. Put a comic spin on the festering feelings of doom with James Franco, Jonah Hill, Seth Rogan, Emma Watson, Mindy Kaling, Paul Rudd, Aziz Ansari and too many others to list playing fictionalized versions of themselves facing the apocalypse.
The Godfather, Part II
The most famous New Year's Eve kiss in all of cinema takes place toward the end of the sprawling 1974 sequel to The Godfather. We don't want to give too much away, so let's leave it at this: It is not a romantic kiss. Not a happy one, either. The film also takes place, in part, in Cuba during the revolution—right around the time that Fidel Castro assumed power.
2001: A Space Odyssey (Amazon Prime)
Consider what you have in common with space explorers betrayed by AI from the comfort of an analog living room.
Captain America: Civil War (Netflix)
The witty, action-packed leading duo hold no punches or punch lines. There's a very happy ending depending on which side you're rooting for.
Ocean's 11 (1960)
You may be familiar with Ocean's Eleven (2001), but have you seen Ocean's 11 (1960)? Frank Sinatra plays Danny Ocean, who with a partner recruits a gang of World War II veterans to pull off the perfect New Year's Eve heist by robbing five Las Vegas casinos in one night. What better way to ring in a hopeful 2017 than with Ol' Blue Eyes?