Ten Times Princess Diana Dazzled at Awards Ceremonies
Meghan Markle's show stopping appearance at the NAACP Image Awards with Prince Harry this weekend highlights just how important image can be in the delivery of an important message.
Harry and Meghan's speech on racial justice and the current war in Ukraine was delivered while Meghan was wearing an impactful design by Christopher John Rogers. This was seemingly inspired by a dress worn by Meghan's mother-in-law, Princess Diana, in 1988.
Diana, like Meghan, understood the power of her wardrobe in making an impact. Here are just ten examples of how Diana dressed to draw attention to her charities at awards ceremonies during her lifetime.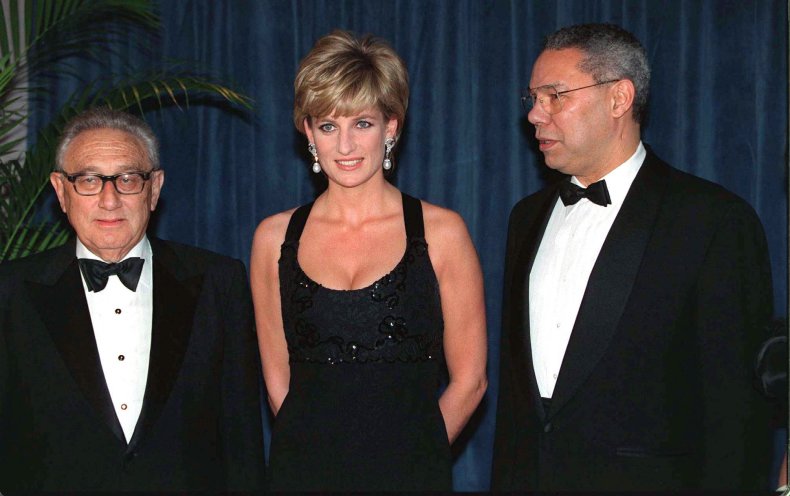 1. British Fashion Awards, London, 1989
Diana attended the inaugural British Fashion Awards ceremony at the Royal Albert Hall on October 17, 1989. For the event she wore a beaded white Catherine Walker dress and jacket created to emulate the royal style of Queen Alexandra and Queen Mary. The dress earned the nickname "Elvis Dress" and was sold in the 1997 auction of Diana's dresses to the Victoria & Albert Museum.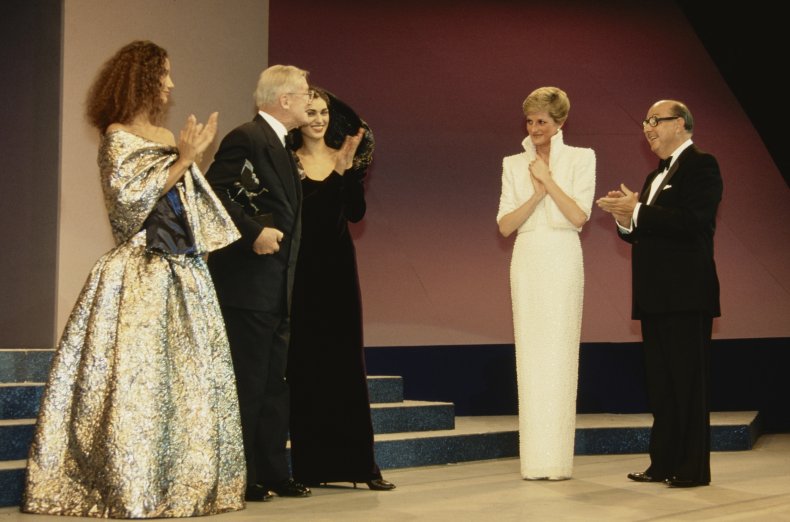 2. Relate Family Of The Year Awards, London, 1990
As a patron of the charity Relate, Diana presented at it's first ceremony celebrating the importance of the family unity. Wearing a yellow and black tailored suit the princess delivered an important speech drawing on her own experience of having divorced parents.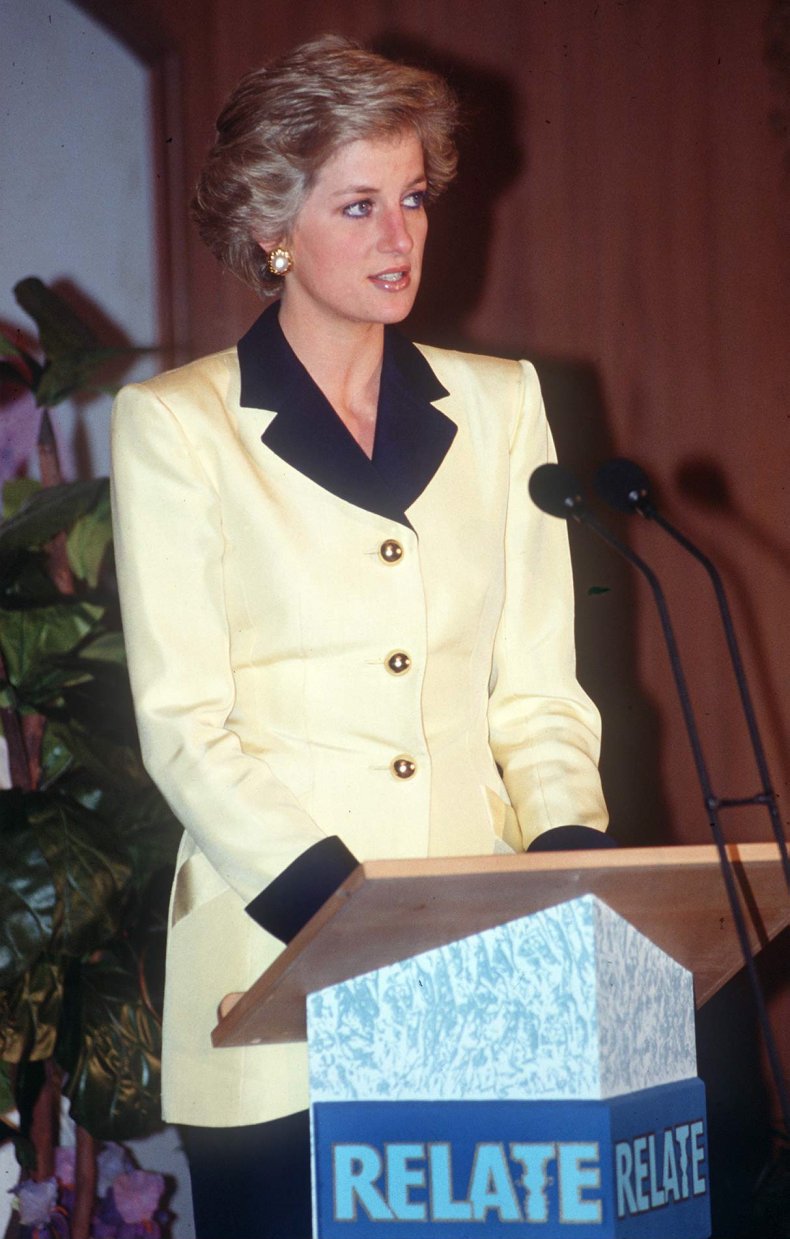 3. Leprosy Mission Volunteers Awards, London, 1992
Following a visit to Indonesia in 1989, Diana became a patron of the Leprosy Mission in 1990. Championing the work of the charity's dedicated volunteers, Diana attended the 1992 awards ceremony at Lambeth Palace in a cream textured silk suit with statement buttons.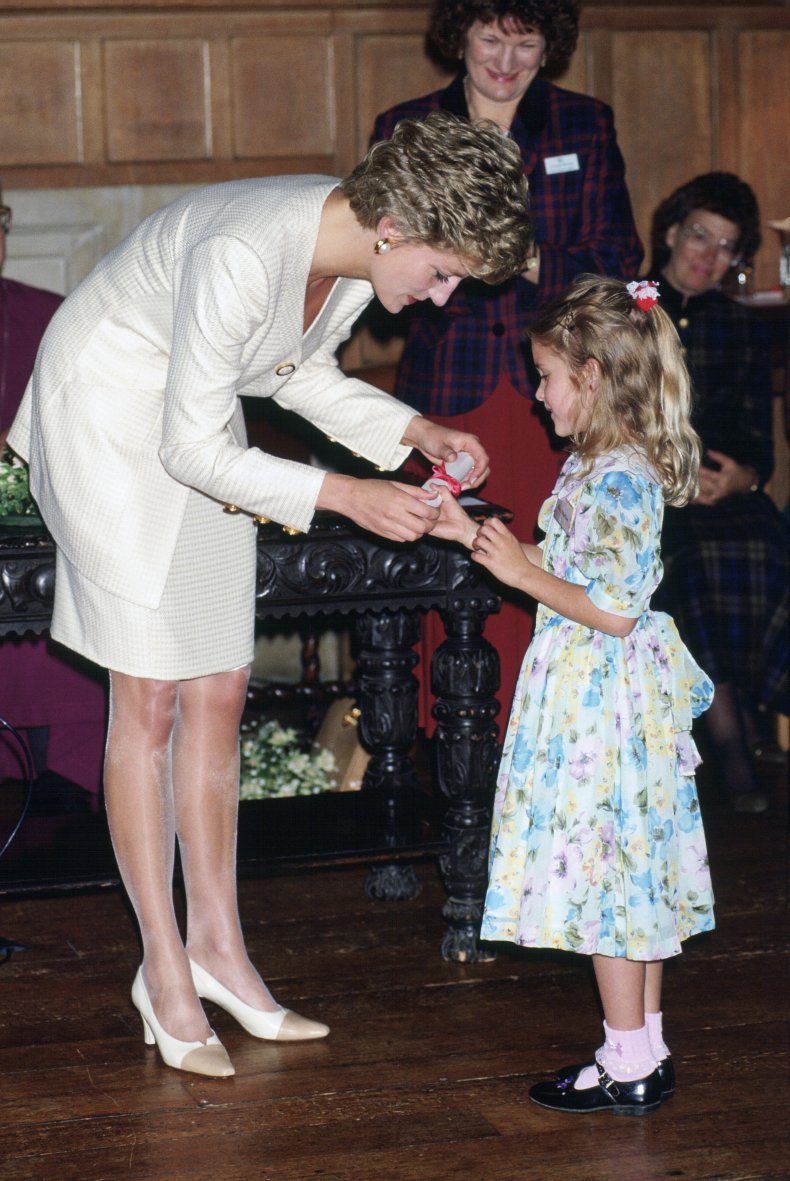 4. International Gala for Children, Versailles, 1994
Matching the splendor of Versailles, Diana attend the International Gala for Children in 1994 wearing a floor length black Catherine Walker dress designed to compliment the architectural details of the palace interiors.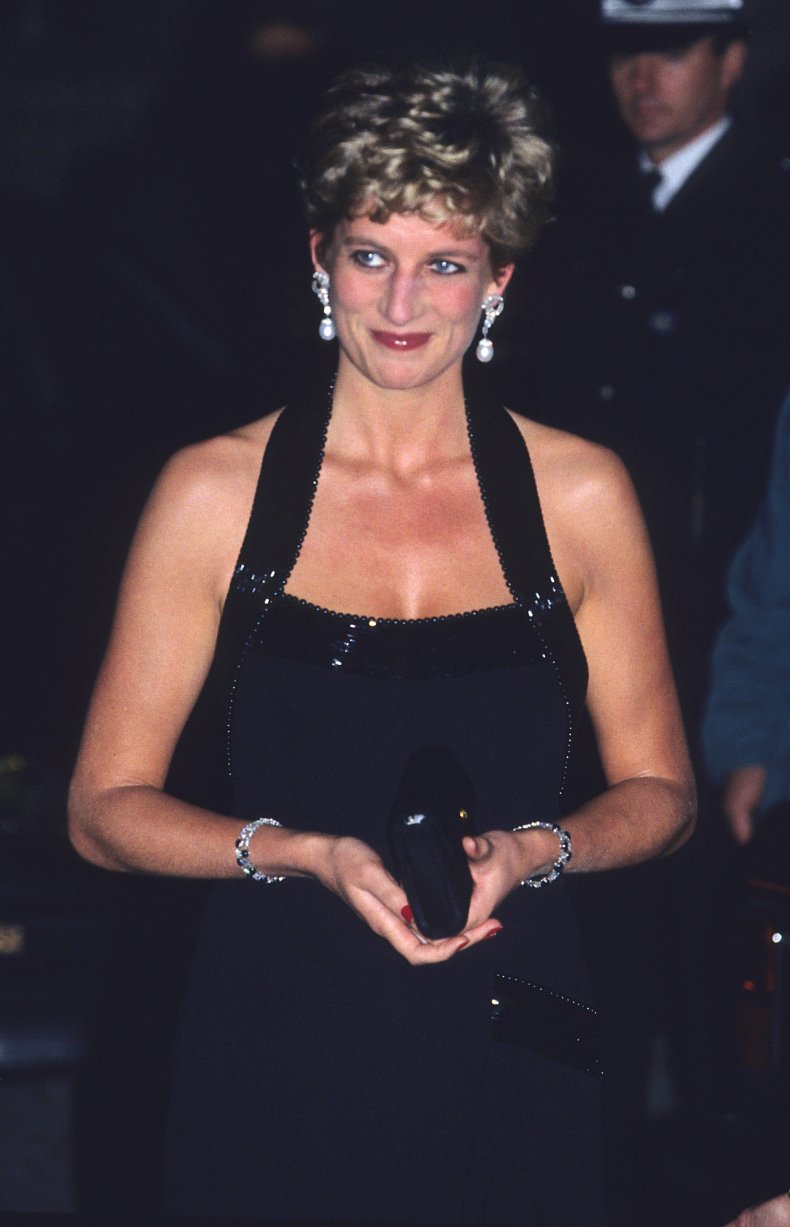 5. CFDA Fashion Awards, New York, 1995
When asked if she would present an award to her friend and style mentor Liz Tilberis at the Council of Fashion Designers of America (CFDA) Awards in New York, Diana flew on Concorde to do the honors. She wore a navy crepe dress with corded back detail by Catherine Walker and debuted a daring slicked back hairstyle. On this occasion a guest famously shouted to Diana on stage "move to New York!" which she responded to with a smile.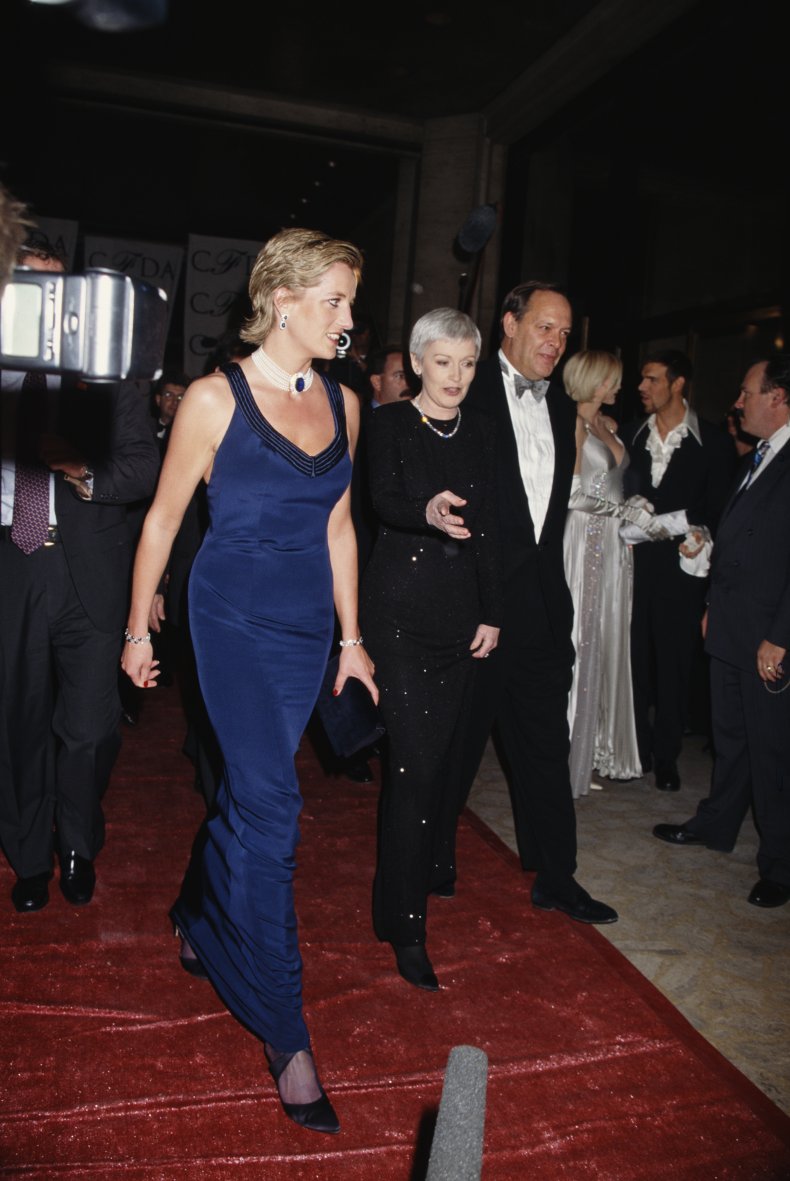 6. United Cerebral Palsy Awards, New York, 1995
When accepting a humanitarian award in New York in 1995 during the fallout of her Panorama interview, Diana wore a flawless floor-length black evening dress with sequin details covering the bodice. Diana's dress was designed by London-based couturier Jacques Azagury.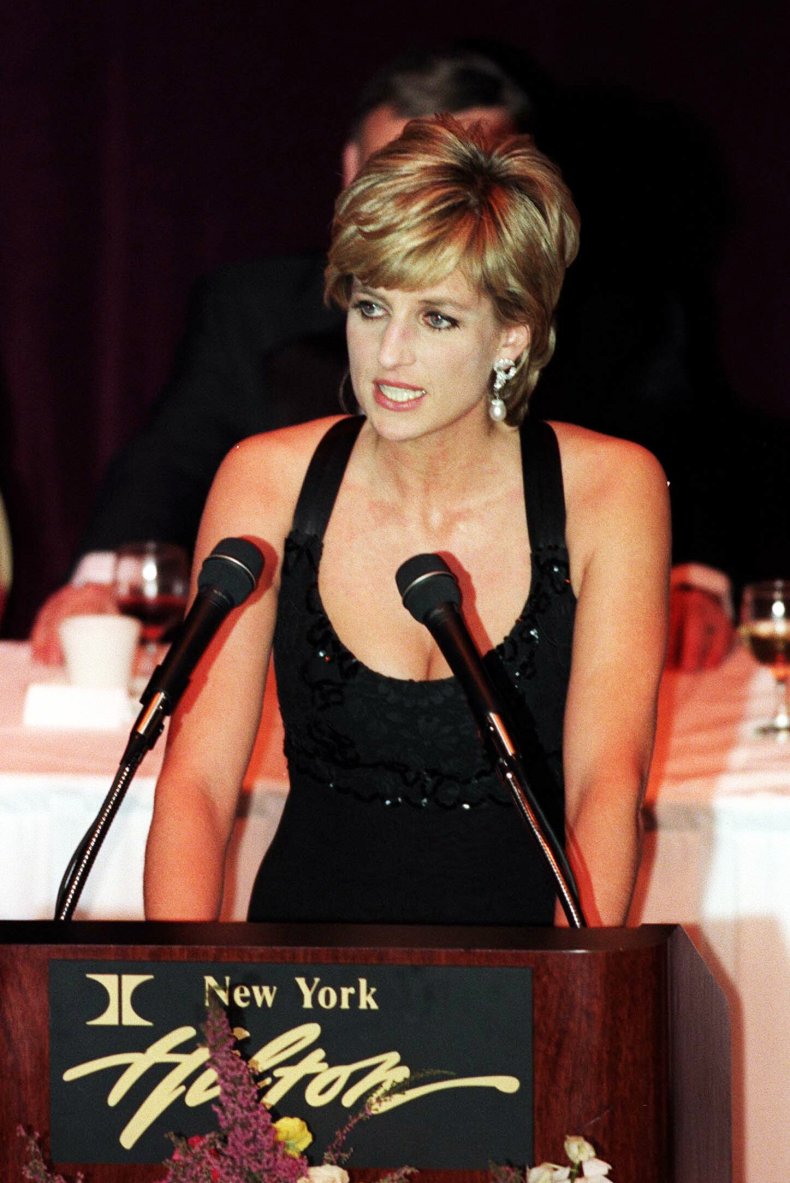 7. Help The Aged Tunstall Golden Awards, London, 1995
To present at the Help the Aged Golden Awards in 1995 at the London Hilton, Diana dazzled in a chic tailored coat dress designed by her friend Catherine Walker and paired it with her favorite style of strapped shoes.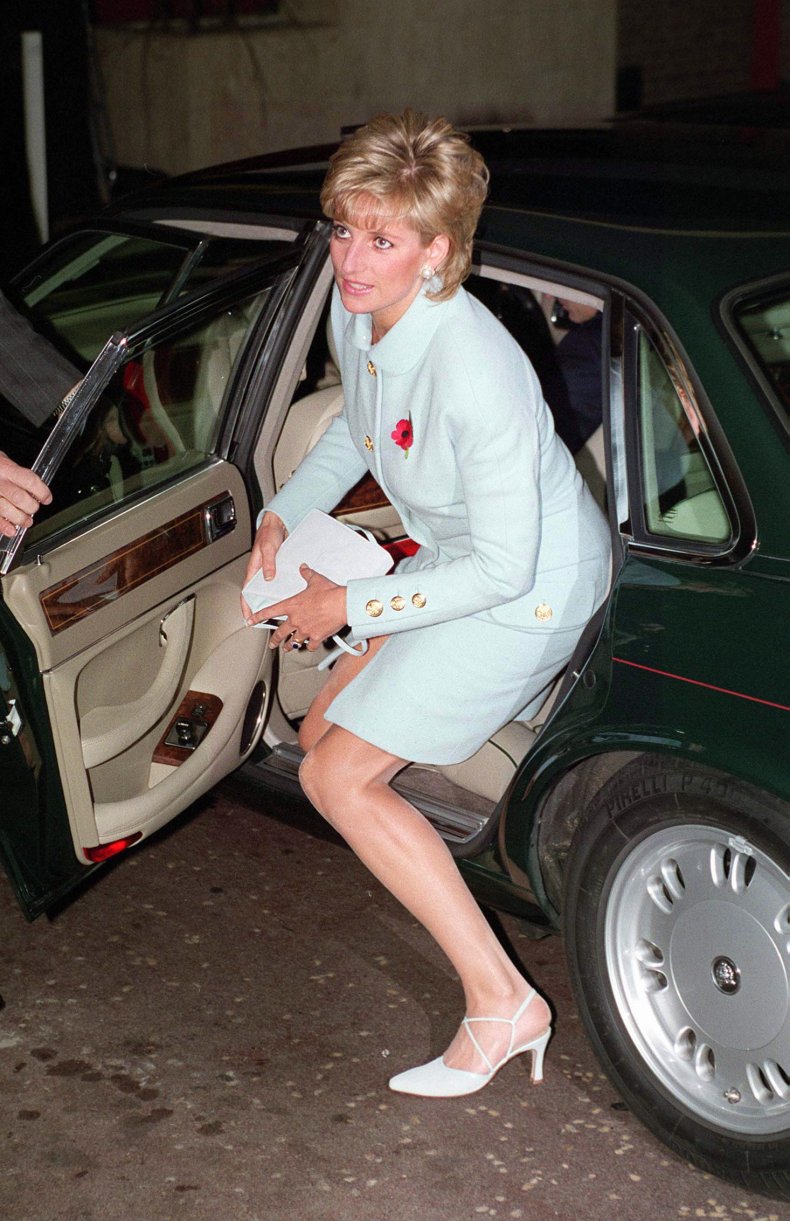 8. Corporate Visions Award Gala, Chicago, 1996
Though 1996 proved to be a difficult year personally for Diana, in terms of her charity work she dedicated herself to a new model of humanitarian aid. On a whirlwind visit to Chicago just two months before she would officially divorce Prince Charles, Diana wore a show-stopping Versace gown in royal purple to a gala awards dinner.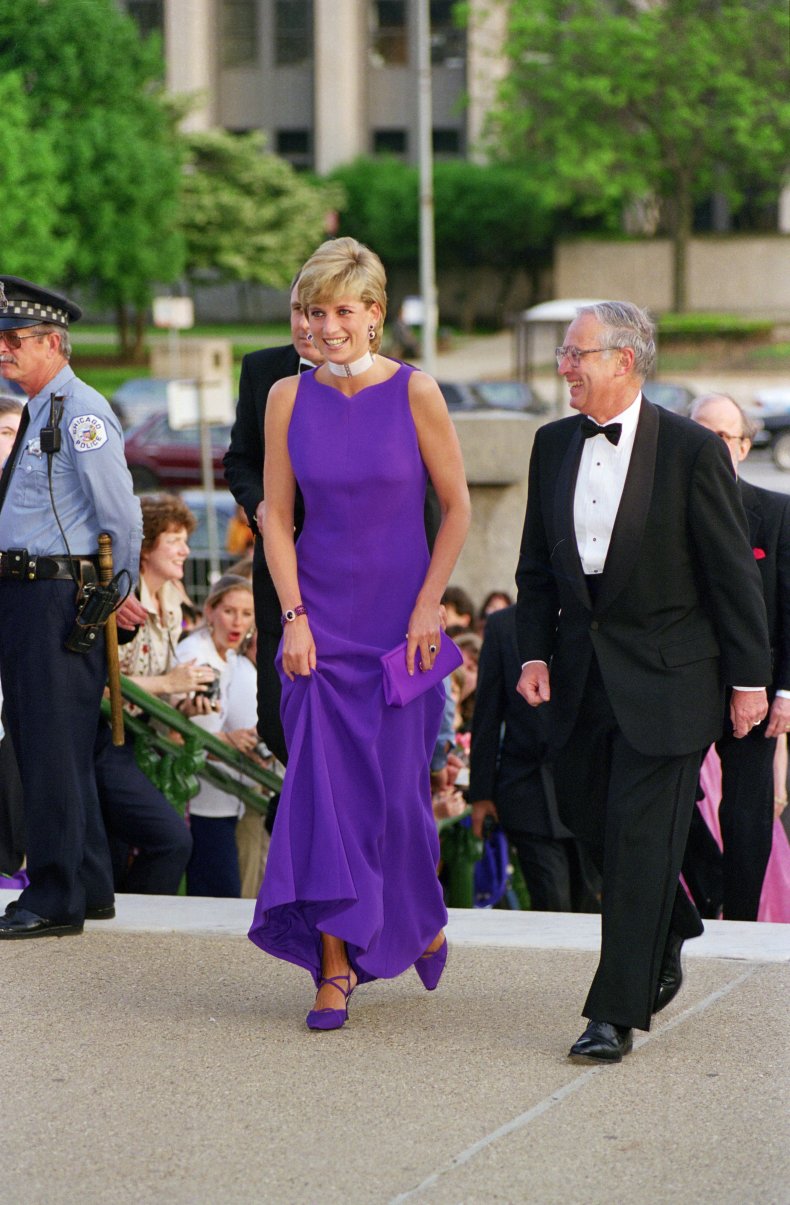 9. Pio Manzù Center Humanitarian Award, Italy, 1996
Following her divorce in August 1996, Diana was awarded a humanitarian honor by the Pio Manzù Center at a ceremony in the Italian resort of Rimini. Press attention was fierce but Diana stood out in a series of well-curated outfits.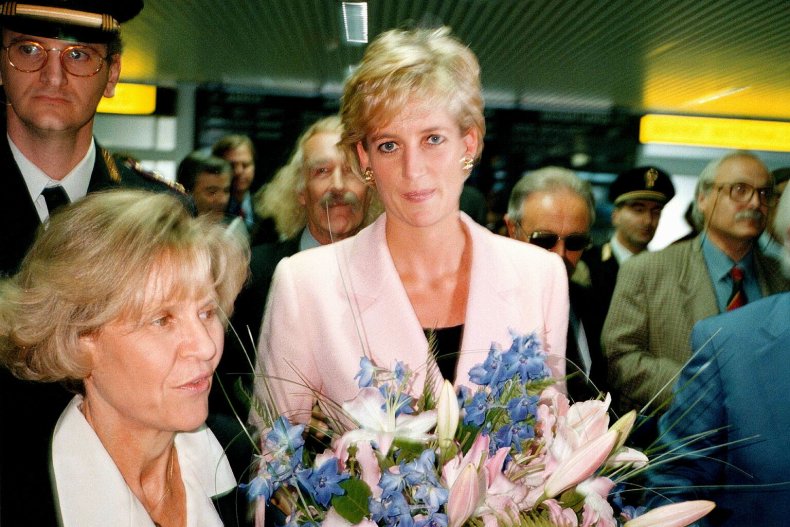 10. The Daily Star Gold Awards, London, 1997
Just months before her tragic death, Diana presented awards at the Daily Star Gold Awards at the Savoy Hotel in London wearing a Catherine Walker pink suit with gold buttons. The princess delivered a speech on the importance of anti-landmine campaigning and paid tribute to victims of land-mine injuries.