Ten Unforgettable David Letterman Guest Moments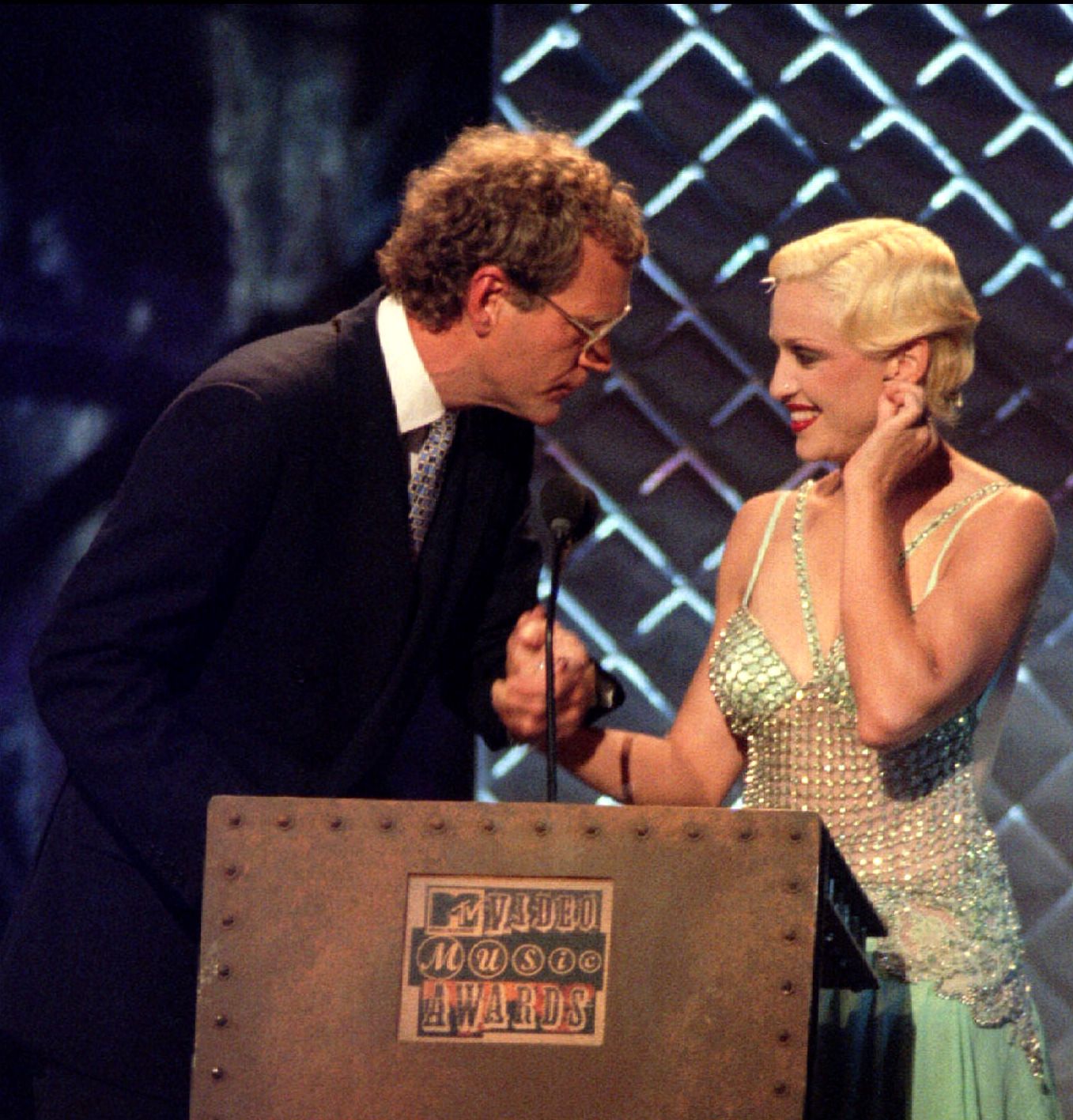 Whatever you think of David Letterman, the news of his impending retirement occasions a flood of flashbacks that transcend the talk show host's personality and comedic skills. In other words, it's the guests that have often made the show memorable, and over 32 years, they have amused, provoked, frightened, insulted and—yes—flashed Letterman in every possible way. Below are 10 especially unforgettable guests, musical and otherwise.
Of course, the list isn't exhaustive, so leave your own picks in the comments section.
Bill Murray, 1982
The comedian, then best known for Saturday Night Live and Caddyshack, was Letterman's first-ever guest on February 1, 1982—so it goes without saying that both stars' haircuts are a delight to behold. "I had a chance to strangle Richard Nixon and I didn't, and I regret it!" Murray says in a particularly weird rant. "And here I am, inches from [Letterman]." The host hadn't yet learned how to deal with provocative guests, but he had ample chance when Murray appeared on his show 20-something more times.
James Brown, 1982
The hardest-working man in show business proves himself to be the hardest-working musical guest on Letterman's show, transforming the Late Night stage into the Apollo. The medley of funk classics goes on for well over 12 minutes and has been called Brown's last great TV appearance. Paul Shaffer, Letterman's musical sidekick, would later say working with the artist was like having a "direct pipeline to soul."
Tom Waits, 1983
Distract yourself long enough from Letterman's unnervingly young face to behold Tom Waits, just after he transitioned into his Swordfishtrombones/Rain Dogs persona, performing the terrifying "Frank's Wild Years" monologue on network television. Then, recover in time for the interview segment, wherein Letterman presses Waits on his former and current addresses and Waits informs Letterman that "if you play some of the songs backwards, it says dirty things."
Cher, 1986
"It took my guest four years to appear on this program," Letterman announces as he introduces Cher. The star kindly explains the reason for her resistance: She calls the host "an asshole" and explains that she only agreed to appear on the show so she could pay her hotel bill in New York. Whether her opinion of the host changed is unclear, but she did appear on Letterman's program again the following year.
Crispin Glover, 1987
Any discussion of memorable guests on Letterman will—and must—begin with Crispin Glover's unshakably bizarre appearance in 1987. The Back to the Future actor confounded both host and audience by appearing as a character from a movie that would not be released for four years, rambling obsessively about "the press" and swinging a karate kick inches from Letterman's face. "Is this the first time you've seen another guy drown?" the host asked Shaffer toward the end of the interview. "Are you talking about you or him? Shaffer quipped back.
In my memory of the show, Glover will be paused, midkick, forever and ever, platform shoes aloft in the air as Letterman's trademark smirk gives way, for one precious half-second, into what resembles genuine human alarm.
Sonic Youth, 1992
Sonic Youth was at the height of its next-big-grunge-band fantasy when the band appeared on Letterman in 1992: a Geffen record deal, an album produced by Butch Vig, ripped jeans and slacker outfits. It took one performance of "100%" to show they'd never be the next Nirvana—while terrifying Letterman in the process. "Are you all right?" the host asks like a concerned dad after Thurston Moore rolls around the floor, knocks over a mic stand and plops onto his butt.
Madonna, 1994
This is one of the few individual Letterman appearances to have its own multi-sectioned Wikipedia page, a chronicling of facts that largely speak for themselves: Madonna's 14 uses of "f**k" made it the "most censored [episode] in American network television talk-show history." Madonna repeatedly asked Letterman to smell her underwear. She called her host a "sick f**k" while smoking a cigar. She refused to leave the stage at the end of the interview and did not leave the stage until a commercial break intervened.
Anyway, watch it if you haven't seen it already.
Drew Barrymore, 1995
Only a year after Madonna's bizarre appearance, Drew Barrymore, by at least one metric, topped the act: she celebrated Letterman's birthday by climbing onto his desk, doing a quick dance and, back turned to the camera, flashed the host. And to think only 13 years earlier she had been the screaming child in E.T.
Joaquin Phoenix, 2009
Phoenix's bizarrely unresponsive appearance has often been compared to Crispin Glover's two decades earlier. That's not really fair to either guest—Phoenix's spot was weird and hostile in its own distinctively weird and hostile way, matched to his thick beard and dark sunglasses. Mostly, Phoenix squirmed, claimed he was giving up acting for a rap career and dodged Letterman's questions like an uncomfortable teen being subjected to his grandmother. Later he said it was all in preparation for 2010's I'm Still Here, though his awkwardness more resembled Chris Farley chatting with Paul McCartney. Judge for yourself.
Le1f, 2014
Here's a recent slot to bring us up to date. The singularly talented New York rapper brought a live band onstage to buttress his 2012 break-out hit "Wut," and the resulting space-funk far eclipsed the studio recording. Plus, as Gawker's Rich Juzwiak noted at the time, Le1f's sexuality was treated as an afterthought: "He was able to present himself as matter-of-factly gay, as opposed to someone whose gayness is the only fact that matters."