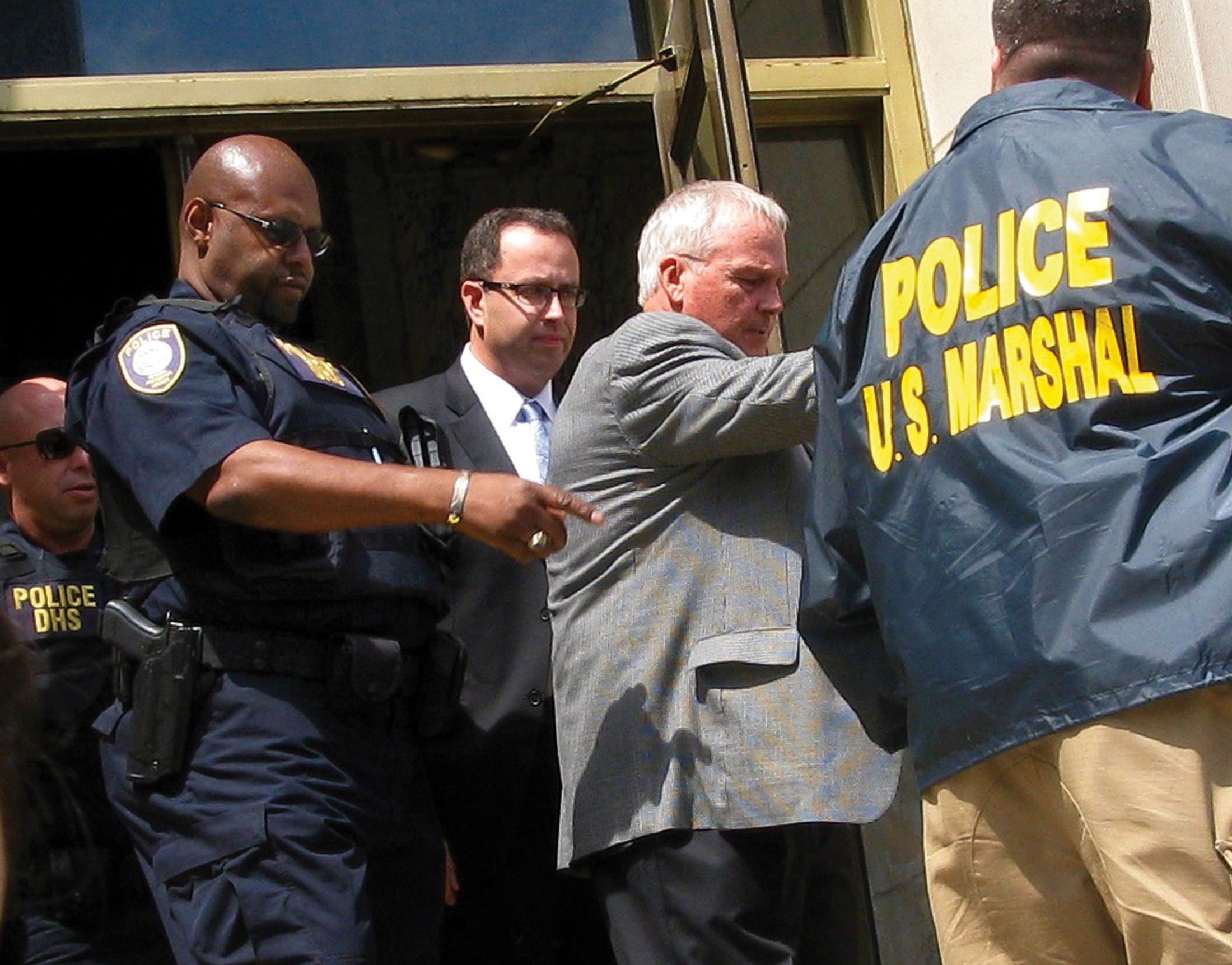 Some of the people victimized by Jared Fogle, former spokesman of the Subway sandwich chain, have received $100,000 apiece in restitution, the Associated Press reported on Thursday evening.
In August, Fogle pleaded guilty to child pornography and sex-with-minor charges. At the time, he agreed to pay a total restitution of $1.4 million. Thus far, 10 of his 14 victims have received their payments. The additional $400,000 will be paid in November.
The funds will be used for counseling and medical care. Of the 10 who received payment on Thursday, three are adults and seven are minors. The payment will allow the victims to "go on with their lives and put them where they should have been had none of this happened," Assistant U.S. Attorney Steven DeBrota told the AP.
Included in the investigation into Fogle's behavior were 159,000 text messages, 27,000 emails, 47,000 images and 3,000 videos. "This is about using wealth, status and secrecy to illegally exploit children," U.S. Attorney Josh Minkler said of Fogle in August.
Fogle has made limited public appearances and statements since news of the charges broke. In August, his attorney offered this comment: "While Jared fully recognizes that such monetary contribution will not undo the harm he has caused, he is hopeful it will assist these individuals as they try to move forward with their lives."
Fogle is expected to receive a sentence of between 5 and 12.5 years in prison.