Tenants Plan Rent Strikes in California Despite Eviction Delays During Coronavirus Pandemic
California tenants are planning rent strikes as spiking unemployment and economic uncertainty have left many facing financial troubles. Activists have suggested that measures taken to protect renters in the state during the pandemic need to go further, with one renters' union co-founder telling The Guardian that California had to "do right by a majority of its constituents."
Several outlets have also reported that the rent strikes are due to take place this month in some of the Golden State's largest cities, including Los Angeles, San Francisco, and Oakland.
As the COVID-19 pandemic has led to business shutdowns and stay-at-home orders, initial jobless claims have soared to recording breaking levels, with more than three million recorded in the week ending March 21.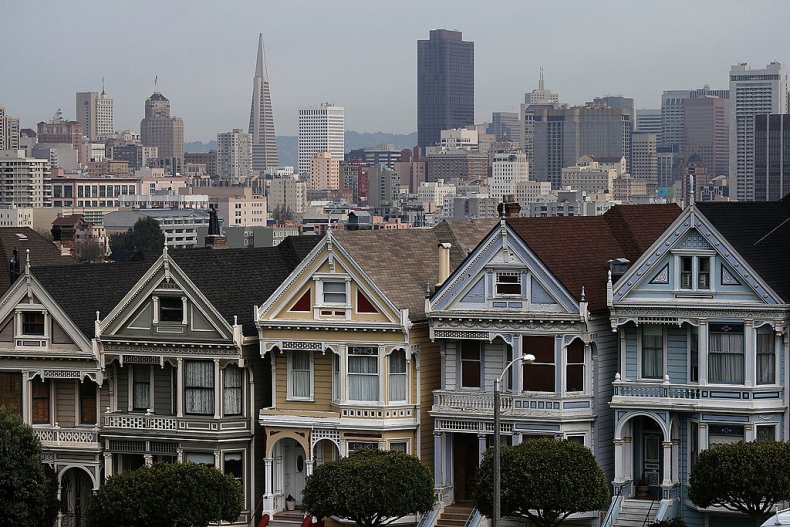 According to the Department of Labor figures released Thursday, more than 186,000 of those initial unemployment insurance claims were made in California, making it one of the worst affected states.
In an attempt to ease the pressure on tenants amid the unemployment spike, California Governor Gavin Newsom ordered that a two-month delay be placed on evictions of renters impacted by the coronavirus pandemic. Similar moratoriums on evictions were passed by the Los Angeles and Oakland city councils that same week. San Francisco Mayor London Breed also ordered on March 23 that a delay be placed on no-fault evictions until June 21.
California community activists believe some of the moratoriums do not go far enough, and have called for blanket eviction bans and rent suspensions to be ordered.
The Tenants Together executive director Lupe Arreola told Salon on Tuesday, "The call for rent strikes are really a call for leadership, a call for leadership from our elected officials, from our state officials from the federal government to institute rent suspensions, and blanket eviction moratoriums, which at this point hasn't happened especially here in California."
Tracy Jeanne Rosenthal, the LA Tenants Union co-founder, told The Guardian that there was "never a better time" for tenants to put pressure on public authorities by holding back rent payments.
"There has never been a better time to use what little power we have, which is often your rent check, as a way of demanding that the city and state do right by a majority of its constituents," she told the newspaper.
Speaking to The Appeal about rent strikes in Oakland set to begin today, the Alliance of Californians for Community Empowerment (ACCE) Oakland Director Carroll Fife said, "There are several individuals across this country that will not be able to financially afford to pay rent and also have food for their families."
She added that people on rent strikes were not paying for accommodation so they could afford to survive the novel coronavirus pandemic.
Under a $2 trillion coronavirus stimulus package passed by Congress last week, many Americans will receive individual checks starting at $1,200 while an extra $250 billion is added to unemployment benefit programs.
It is unclear how far those individual checks and unemployment benefits will go for Californian households living in cities with some of the highest average rents in the United States, according to analysis by Zumper and Business Insider.
Newsweek has contacted Gov. Newsom's office for comment and will update this article with any response. The ACCE, Tenants Together and the LA Tenants Union have also been contacted for comment.