A Tennesee health department official was told in an email last week that there should be no public acknowledgement that August is National Immunization Awareness Month in the United States.
Dr. Michelle D. Fiscus, who has since been fired for a separate but closely related issue, wrote an email to health department leaders John Dunn and Tim Jones asking for direction.
"August is National Immunization Awareness Month and we would typically do a news release, a Governor's proclamation (in the before times) and communications out to LHDS (local health departments) and partners," Fiscus wrote. "Please let me know if we'll be permitted to acknowledge the occasion."
Jones, the health department's chief medical officer, wrote in a reply email: "Per the Commissioner, no outreach at all."
The "commissioner" refers to Health Commissioner Lisa Piercey. John Dunn is the state epidemiologist.
The Centers for Disease Control (CDC) lists National Immunization Awareness Month as "an annual observance held in August to highlight the importance of vaccination for people of all ages." It has been in observance annually since before the coronavirus pandemic and is not specifically tied to COVID-19 vaccinations.
An internal situation report obtained by NewsChannel 5 Investigates said "Per Dr. Piercey, we may not hold any immunization events in or on school property," and "We also may not hold COVID-19 vaccine events at organizations whose clientele are solely children/adolescents."
Dr. Fiscus was fired from her position as head of Tennessee's vaccination program on Monday, following scrutiny from Republican lawmakers over the health department's COVID-19 vaccination outreach efforts towards teens. She said she believes her firing may have been related to her providing information to doctors about Tennessee's "Mature Minor Doctrine" law that allows some teenagers to receive vaccines without a parent present.
"The firing of me doesn't change the case law in Tennessee. Kids 14 and older can still get vaccinated today just like they could get vaccinated yesterday. They wanted to make this a giant issue," said Fiscus.
In June, GOP state representatives threatened to defund the state's entire health department over an ad campaign they perceived was meant to encourage underage teenagers to get vaccinated without their parents' knowledge.
Commissioner Piercy was questioned and warned about the ad campaign's tone at the Capitol. At the time, she responded, "If you will allow me to speak somewhat frankly," she told the Government Operations Committee, "I think there's a sense that we are hiding in dark alleys and whispering to kids, 'Hey, come get vaccinated.' We're not. We're not doing that. We're not encouraging that."
Piercy explained that the doctrine was often used in the case of children of undocumented migrants who were afraid to be present.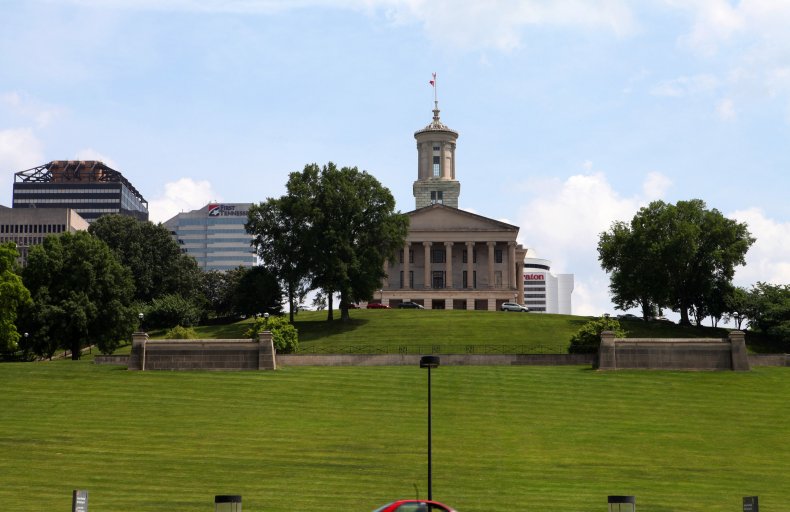 Newsweek reached out to the Tennessee Department of Health for comment.