Tennessee Judge Could Be Removed From Bench for Expanding Absentee Voting in 2020
Chancellor Ellen Hobbs Lyle, a Tennessee judge, faces possible removal from her position on the court in Davidson County, where Nashville is located. Republican legislators in the state's House of Representatives are backing a resolution that would dismiss Lyle from the bench over a ruling that partially expanded Tennessee's absentee voting permissions ahead of this past November's general election.
Tennessee Representative Tim Rudd, a Republican, introduced the resolution in February, months after Lyle issued a ruling that aimed to broaden the state's mail-in voting policies to include a wider range of residents. Lyle's ruling was eventually overturned by the state Supreme Court. She also pushed to permit remote voting by individuals who carry a higher risk of developing serious health complications from the coronavirus, which the court maintained.
"What Chancellor Lyle did was illegally interfering [in] our election process by trying to suspend state law and implement her own policies, which is blatantly against the law," Rudd told The Tennessean last week, explaining his rationale for supporting the judge's dismissal.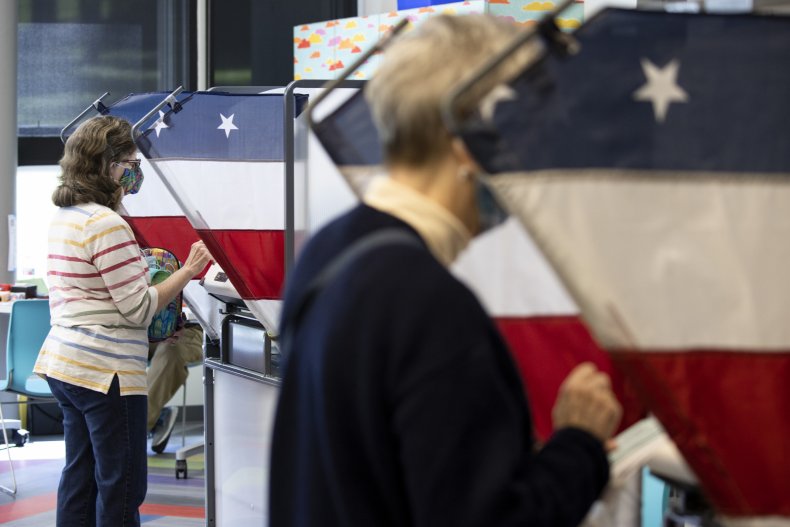 For more reporting from the Associated Press, see below:
The proposal has uncertain prospects in the Senate, where GOP Speaker Randy McNally said it's "definitely not a slam dunk." Instead of removing Lyle, McNally said, he would rather reconfigure where constitutional challenges against the state are heard, moving more of them to Republican-leaning areas instead of Nashville.
But removal may not be a dead proposition. Donald Trump, still highly influential among the GOP, continues to repeat unfounded claims of absentee voting election fraud.
The resolution would create a House-Senate panel that would recommend whether or not to remove the judge. A two-thirds vote in each chamber would then be needed for removal. Sixty-five of 73 House Republicans have signed on. To date, the Senate version has no co-sponsors.
The Tennessee Bar Association has come out in strong opposition to the resolution, saying that it could set "a precedent that any time a judge rules against the state, or on a statute, or renders a politically unpopular decision, that decision could potentially trigger legislative removal proceedings against that judge."
Sylvia Albert, director of the voting and elections program at the advocacy group Common Cause, said the proposal threatens the autonomy of the judicial branch.
"It is a warning to judges that if you don't vote the way we want, we will expel you," she said. "It is basically an attempt to eliminate the balance of powers among the three branches of government."
Lyle, appointed in 1995 by Republican Governor Don Sundquist, was reelected numerous times and is well known for business litigation expertise. She's up for reelection in August 2022.