Tennessee Mass Shooting Prompts Mayor to Urge 'Common Sense Regulations'
A mass shooting early Sunday prompted Chattanooga, Tennessee, Mayor Tim Kelly to call for action against gun violence after three people died and 14 suffered gunshot injuries near a downtown nightclub.
Chattanooga Police Chief Celeste Murphy said 16 of the victims were adults and one was a teen, according to an Associated Press report. Several victims remained in critical condition as a result of the incident which involved multiple shooters.
Murphy noted that two people died from gunshots and one person died after being struck by a vehicle while trying to escape the shooting scene. Two others were also hit by cars while trying to flee the scene but survived.
The shooting incident prompted Kelly to urge stricter gun control laws. The mayor is a gun owner who describes himself as an "avid hunter," backing responsible gun ownership.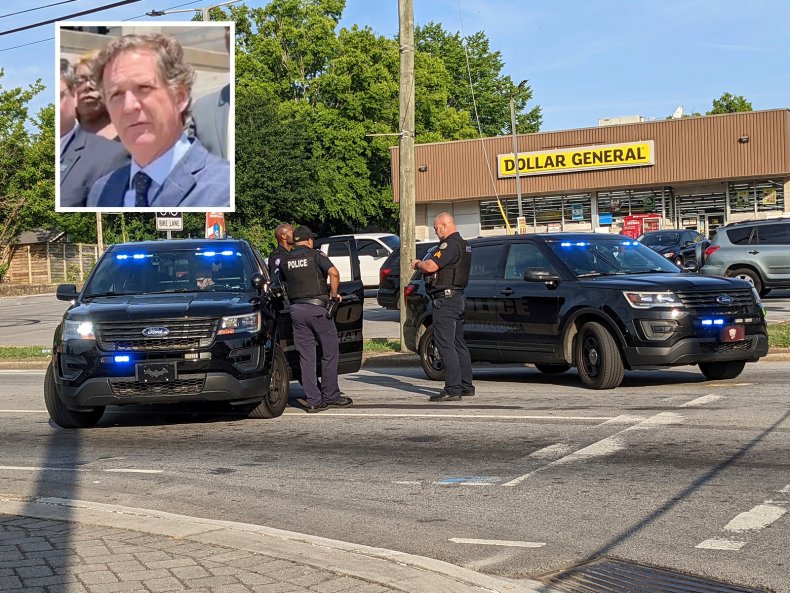 "I am a gun owner. I've been an avid hunter and marksman all my life—and so I want to say this clearly, I fully support responsible gun ownership, but Congress needs to do their jobs and pass common sense regulations that will help stop this nonsense," he said at a press conference, according to News Channel 9.
"That doesn't mean taking guns away from responsible gun owners, but it does mean mandatory background checks and prohibiting high-capacity magazines that allow shooters to hurt dozens of people without having to so much as reload," the mayor added.
Kelly also noted that "over the next few weeks" his administration will be announcing new steps to address gun violence.
Last weekend, six people were injured during a gunfire exchange in downtown Chattanooga business district, local news station WATE.com reported at the time. Police said five of the victims were 15-years-old and one was 13-years-old.
The incident also involved multiple shooters in which two groups of people were confronting each other. Two people in one of the groups pulled out guns and began to fire at the other group, leading to the gunfire exchange, according to the police.
Authorities also noted that some victims were likely hit unintentionally, but that one or more teens were targeted in this shooting. The mayor said during an interview with MSNBC on Tuesday that the city is thinking about ways to prevent such incidents in the future.
He also said that the teens possessed the guns illegally as they are younger than the legal age to purchase a gun in Tennessee. "These were guns that should have never been in the hands of children," he said.
A number of conservatives, including gun rights supporters, are now demanding stricter gun control legislation. For instance, conservatives and Republican donors in Texas signed an open letter calling for Congress to take action against gun violence by looking into tougher measures such as expanding background checks, 'red flag' laws, and raising the legal age to buy firearms to 21.
Newsweek reached out to Chattanooga Mayor Tim Kelly's office for comment.