Texas Donors to GOP, Gov. Abbott Sign Letter Backing Gun Control Measures
Conservatives and Republican donors in Texas signed an open letter calling for Congress to take action in backing stricter gun control measures following last week's mass shooting at Robb Elementary School in Uvalde.
Some of those donors have contributed to the GOP and Governor Greg Abbott's campaigns, and are now backing measures such as red flag laws, raising the legal age to buy firearms to 21, as well as expanding background checks, The Texas Tribune reported Saturday.
The letter, which is expected to run as a full-page in The Dallas Morning News on Sunday, has been signed by more than 250 gun-rights supporters, including billionaire Robert Rowling, according to the Tribune.
Conservative Texans' effort to pass gun control legislation came after 18-year-old gunman Salvador Ramos fatally shot 19 children and two teachers last week, who used two AR-15 style rifles, which he legally purchased a few days before the murders.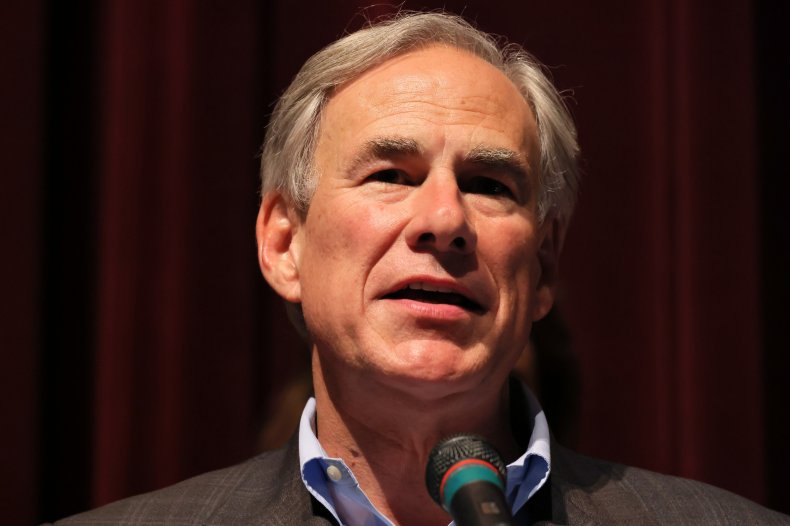 The signatories are focusing on federal legislation that would pave the way for gun safety while making sure that gun control laws are enacted consistently nationwide, according to Todd Maclin, a former senior executive at J.P. Morgan Chase, who has paid for the open letter, the news outlet reported.
"Most law enforcement experts believe these measures would make a difference," part of the letter read. "And recent polls of fellow conservatives suggest that there is strong support for such gun-safety measures."
The former bank executive, who is a conservative gun owner himself, said that last week's mass shooting "motivated me and really gotten under my skin and encouraged me to support the effort that's underway," according to the Tribune.
"I just felt like I needed to do something, and I also believe that there are reasonable things that can be done," he said, adding that he is seeing interest in gun reform from more conservative gun owners, who are feeling a "great sense of urgency and a great need to support [Cornyn] as he does his best to address these issues."
Signatories reportedly backed Senator John Cornyn in leading bipartisan negotiations in Congress for potential gun control measures.
"We are grateful that our Senator John Cornyn is leading efforts to address the recent tragedies in Uvalde and elsewhere across our great Country," the letter read, according to the Tribune. "He's the right man to lead this bipartisan effort, as he has demonstrated throughout his career."
On Friday, Cornyn told Politico that he is not seeking to restrict "the rights of law of law-abiding citizens under the Second Amendment," but said that "it will be embarrassing" if the Uvalde school shooting didn't push the Senate to reach some form of bipartisan legislative response.
"I believe we can get a bipartisan deal done in the public interest," he told Politico.
An Economist/ YouGov poll, which surveyed 1,500 American adults between May 28 and 31, found that 65 percent of Republican voters classified the Uvalde school shooting as "an act of mental health illness," while 64 percent said it was "an act of violence."
When respondents were asked about whether they think "stricter gun laws would or would not have prevented any of the recent mass shootings" 67 percent of Republican voters said it wouldn't have prevented any of the shootings.
Newsweek reached out to Abbott's office for comment.