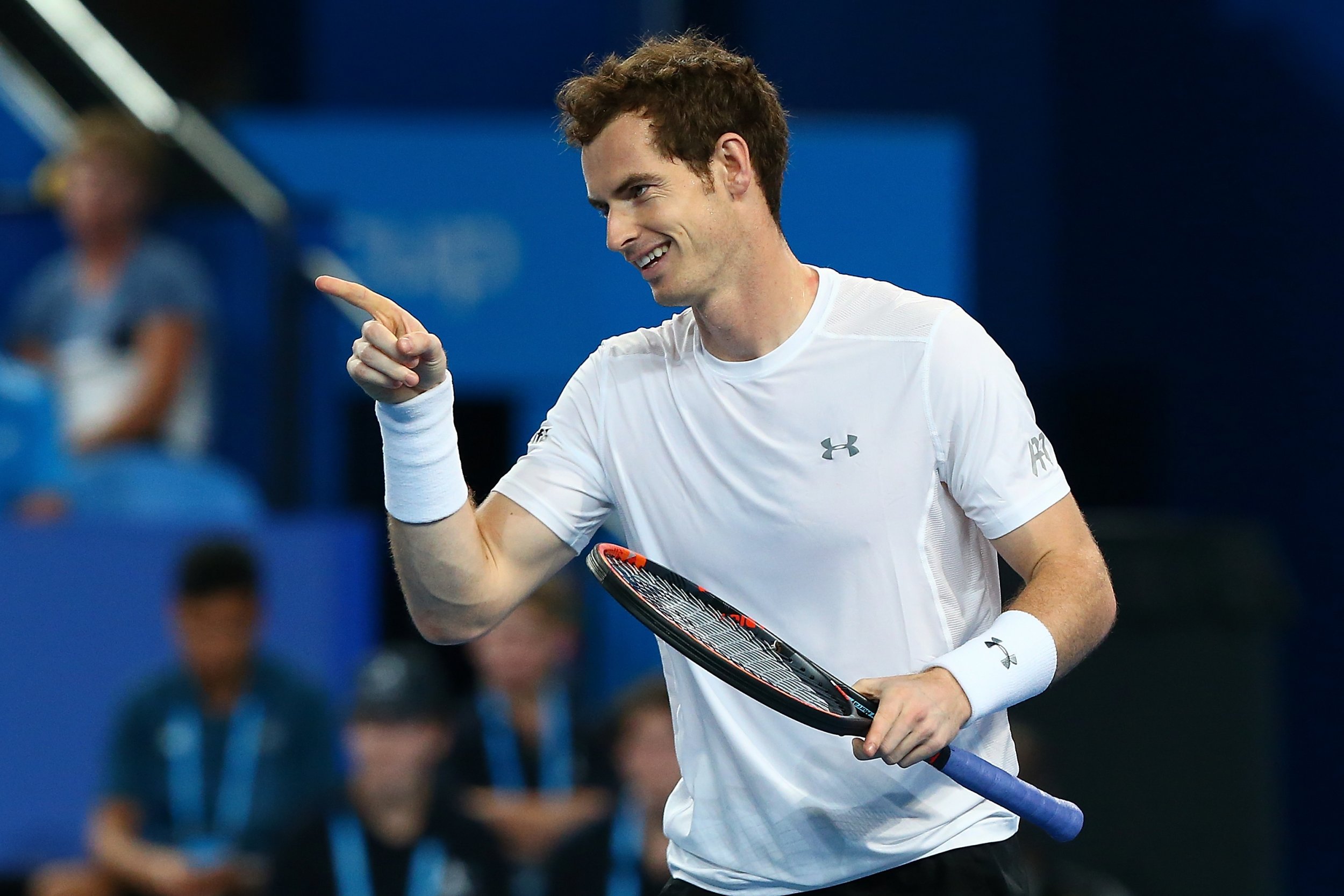 Tennis star Andy Murray has raised more than $120,000 for Unicef, the world's leading children's organization, he announced on his website on Monday.
In September 2015, the world's No. 2 ranked tennis player pledged to donate £50 ($73) to Unicef for every ace he hit between then and the end of year. Funds raised through his pledge, called Andy's Ace, will be used by the charity to support 16,000 Syrian children affected by the conflict.
Since the war began in 2011, after the army opened fire on a crowd protesting President Bashar al-Assad's regime, more than four million Syrian nationals have been forced to leave their homes— half of those are children.
Murray 's sponsors—saving and investment business Standard Life and U.S. clothing company Under Armour—matched each donation the Scottish-born star made, as did the British tennis associations Lawn Tennis Association and The Association of Tennis Professionals. Add in donations made by fans, which were matched by the U.K. government, and the total amount of money raised came to over £83,000 ($120,000).
"I remember watching the news last summer and deciding I wanted to do something to help some of the millions of children whose lives have turned upside down by the situation in Syria," Murray said in a press release on his website.
"It's amazing that we've been able to raise so much, and I'm very grateful to my sponsors and fans for their help in this—I couldn't have done it without them."
Welcoming the donations, Unicef U.K. Executive Director David Bull said in the same press release: "The support of Andy, his fans and the wider tennis community will help us provide support for children who have lost so much."
Murray is set to compete in the Australian Open, which begins on January 18.