Playwright Terrence McNally Dies at 81 After Coronavirus Complications
Playwright Terrence McNally died Tuesday at age 81, following complications from the coronavirus disease.
The Tony Award–winning playwright died in Sarasota, Florida, according to Deadline. McNally was a lung cancer survivor with chronic obstructive pulmonary disease. McNally is the most famous person to die from COVID-19, the disease caused by the virus.
His family requests that donations be made to the Dramatists Guild of America and Broadway Cares/Equity Fights AIDS, Broadway News reported.
McNally is survived by his husband, Broadway producer Tom Kirdahy, to whom he has been married since 2003, as well as his brother, Peter McNally. McNally and Kirdahy renewed their vows in 2015, after same-sex marriage was legalized in all 50 states. The ceremony was officiated by New York City Mayor Bill de Blasio.
In 2019, McNally was awarded the Tony Award for lifetime achievement in theater. McNally won Tonys for his plays Love! Valour! Compassion! in 1995 and Master Class in 1996. He also won Tonys for the musicals Kiss of the Spider Woman in 1993 and Ragtime in 1998, for which he wrote the books.
McNally was born in St. Petersburg, Florida, in 1938. The family moved around until they finally settled in Corpus Christi, Texas. He moved to New York in 1956 to study journalism at Columbia University, from which he graduated in 1960. He also held honorary degrees from the Juilliard School and New York University.
Throughout his life, McNally wrote dozens of plays, beginning with And the Things That Go Bump in the Night, which opened to overall negative reviews in 1964. He regrouped and eventually found success off-off-Broadway, off-Broadway, in regional theater and on Broadway. His most recent play was Fire and Air, which opened at New York's Classic Stage Company in 2018. In 1975, actress Rita Moreno won a Tony for her performance as Googie Gomez in his play The Ritz.
Besides Ragtime and Spider Woman, McNally wrote the book for eight other musicals, including stage adaptations of Anastasia in 2016 and Catch Me if You Can in 2011. McNally's most recent Broadway credit was a 2019 revival of his 1987 play Frankie and Johnny in the Clair de Lune, starring Audra McDonald and Michael Shannon.
He was the subject of the 2018 documentary Every Act of Life directed by Jeff Kaufman.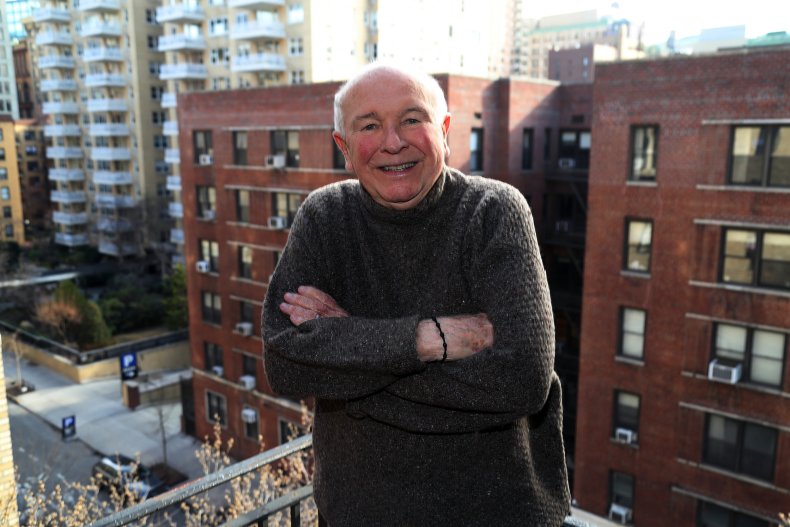 McNally was memorialized by actors and fellow playwrights on Twitter.
"Heartbroken over the loss of Terrence McNally, a giant in our world, who straddled plays and musicals deftly. Grateful for his staggering body of work and his unfailing kindness," Hamilton mastermind Lin Manuel Miranda wrote.
Slave Play writer Jeremy O. Harris wrote about meeting McNally when a friend starred in Fire and Air. "His kindness and candor were unmatched. RIP TERRENCE. You were a gift," he wrote.
Update: This story has been updated to include more background information on McNally and reactions from the theater community.