Terrorism in Europe Linked to Saudi Arabia's 'Brand of Islam,' Former U.K. Ambassador Says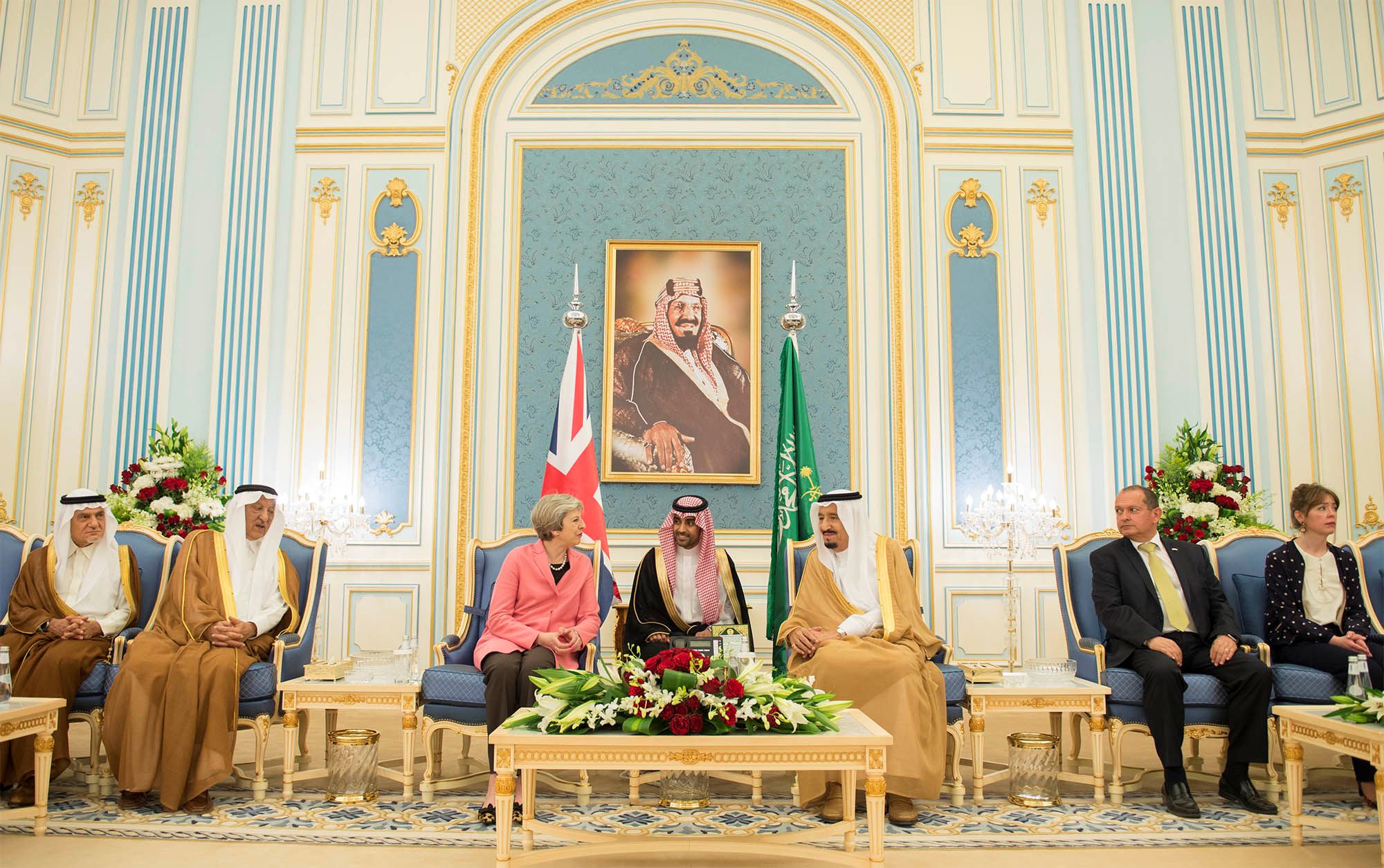 Saudi Arabia is supporting global extremism by pushing its ultra-conservative religious views in mosques around the world, according to the U.K.'s former ambassador to the oil-rich kingdom.
William Patey, who served as London's envoy to Riyadh, Saudi Arabia, from 2006 to 2010, spoke out Thursday, one day after the U.K. released only a brief summary of a Home Office report on domestic extremism that is widely believed to expose links between Saudi Arabia and support for radical Islamist ideologies in the U.K. Prime Minister Theresa May and Home Secretary Amber Rudd have refused to publish the report in full, citing its classified nature, and have been accused of protecting Saudi Arabia, a political and defense ally of the U.K.
While Patey said he did not believe that Saudi Arabia was directly involved in financing groups designated as terrorist organizations by the U.K., he said its promotion of a hard-line branch of Sunni Islam known as Salafism or, more specifically, Wahhabism, had the potential to pave the way for individuals joining militant Islamist groups.
Related: Saudi Arabia funding Islamist extremists in Britain, says new report
"It is unhealthy, and we need to do something about it," Patey said, according to The Guardian.
"The Saudis [have] not quite appreciated the impact their funding of a certain brand of Islam is having in the countries in which they do it—it is not just Britain and Europe, he added. "That is a dialogue we need to have. They are not funding terrorism. They are funding something else, which may down the road lead to individuals being radicalized and becoming fodder for terrorism."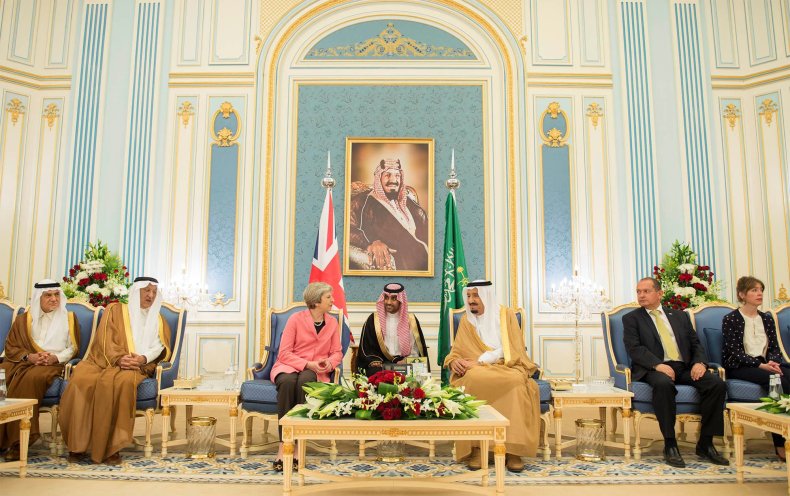 Patey urged the U.K. to take a more firm stance against Gulf Arab states that critics say have contributed directly or indirectly to supporting terrorism in the region and around the world, a charge that the countries all deny. Bahrain, Saudi Arabia and the United Arab Emirates suddenly broke off relations with fellow Gulf Cooperation Council member Qatar last month after accusing the tiny, peninsula nation of directly backing both militant Sunni Muslim groups as well as Shiite Muslim groups affiliated with Saudi Arabia's regional rival, Iran. Qatar denies these claims, dismissing the Saudi Arabia–led boycott and blockade as being politically motivated. Patey concurred with Qatar's leadership, chalking the affair up to a regional power struggle.
The Home Office report that allegedly references Saudi Arabia's own connections to extremist groups in the U.K. was commissioned under former Conservative Prime Minister David Cameron. Cameron's administration ordered the review to convince the Liberal Democrats to greenlight the U.K.'s military intervention against the Islamic State militant group (ISIS) in Syria in 2015, which the party did. More than a year and a half later, however, the report's findings have been mostly kept secret and the Home Office has suggested they may remain so forever. The only glimpse into the report was made public Wednesday in the form of a two-page summary that claimed most known extremists received funding from small, local groups, but acknowledged that much of this financial support also came from overseas, without revealing any specific sources or recipients.
"The most common source of support for Islamist extremist organizations in the U.K. is from small, anonymous public donations, with the majority of these donations most likely coming from U.K.-based individuals," the summary read. "In some cases these organizations receive hundreds of thousands of pounds a year."
"For a small number of organizations with which there are extremism concerns, overseas funding is a significant source of income," it added.
The report was widely criticized by opposition party figures including Green Party co-leader Caroline Lucas, who accused the U.K. of directly colluding with Saudi Arabia to suppress it, and Liberal Democrats leader Tim Farron, who concluded that the government must be "embarrassed" of its findings, which likely implicated Saudi Arabia or Qatar, BBC News reported. The Henry Jackson Society, a conservative think tank based in London that earlier this month identified Saudi Arabia as the foremost state sponsor of Islamist terrorism in the U.K., also expressed its disappointment over the summarized release.
"We would have hoped that the Home Secretary would have provided far more detail on both groups receiving this funding and also where extremist foreign funding is originating from. We are surprised that specific countries of concern, such as Saudi Arabia, were not called out," the organization said in a statement Wednesday.
The U.K. has sold $4.2 billion worth of arms to Saudi Arabia since 2015, an amount that U.K. Defense Secretary Michael Fallon has expressed interest in increasing, according to The Independent. Both the U.K. and U.S. consider Saudi Arabia a key ally in the fight against extremist groups in the region, and in curbing the influence of Iran, which also accuses Saudi Arabia and its allies of destabilizing the region.