Terry Crews Defends 'Black Supremacy' Remarks, Warns of 'Dangerous Self-righteousness'
Terry Crews has defended his controversial tweet warning of "black supremacy," explaining that he was only trying to say that if white and black people don't work together, "bad attitudes and resentments can create a dangerous self-righteousness."
The America's Got Talent host, 51, took to Twitter Sunday night, where he wrote: "Defeating White supremacy without White people creates Black supremacy. Equality is the truth. Like it or not, we are all in this together."
The tweet's message has caused anger, with many claiming it undermines the current Black Lives Matter movement taking place in the wake of the death of George Floyd.
The Brooklyn Nine-Nine actor's tweet immediately went viral, leading to heated conversations about the phrase "black supremacy" online.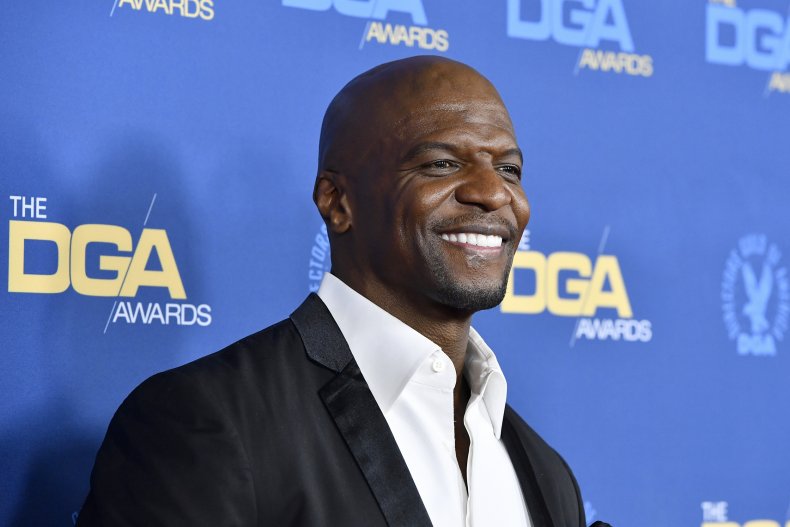 Journalist Karen Hunter tweeted in response: "dude...black supremacy? Really? This statement would have been perfectly fine without that ridiculous phrase. Please read more and/or have someone else craft your tweets. #majorfail. (note: it would have been okay to NOT say anything)."
Writer Michael Harriot added: "Why not just stick to tweeting about things you know? Like the complexities of shucking or intricate steps involved in jiving?
"But nah. Terry Crews would rather explain why the people who created and perpetuated white supremacy must be protected when dismantling white supremacy."
Actor Tyler James Williams, who played Crews' TV son on Everybody Hates Chris, tweeted a detailed response to Crews' tweet.
He wrote: "Terry, brother, I know your heart and you know I have love for you and always will.
"No one is calling 4 black supremacy & the narrative that we are hurts our cause & our people. We're just vigorously vetting our "allies" because time & time again they have failed us in the past."
The Whiskey Cavalier actor added in a later tweet: "Our people are tired of white people who put on a good face a claim they "arnt racist" while operating and benefiting from the privilege of a clearly racist system. We're not trying to do this alone. We KNOW we can't. But we refuse to have allies who won't go the distance."
Responding to Williams tweet, Crews appeared to concede that "black supremacy" didn't exist and that the point he was trying to make was "if both Black and Whites don't continue to work together—bad attitudes and resentments can create a dangerous self-righteousness."
Comedian Godfrey also tweeted Crews to point out that the phrase "black supremacy" is harmful, stating: "That is a tactic that Racist whites use to counteract our rebellion to their horrific treatment of us. It's called Gas lighting. Black pride isn't anti white."
The backlash to the original tweet prompted Crews to further tweet: "Any Black person who calls me a coon or and Uncle Tom for promoting EQUALITY is a Black Supremist, because they have determined who's Black and who is not." [sic]
Following Floyd's death on May 25, Crews shared an emotional video to Instagram, telling followers that he saw himself in the 46-year-old, who died when police officer Derek Chauvin knelt on his neck for eight minutes.
"First of all my heart is broken," he said the video. "George Floyd looks like me. George Floyd could be me. I could easily, easily be that man on the ground with that police officer's knee on my neck. That could easily be me."