Terry McAuliffe Concedes Virginia Governor Race to Glenn Youngkin
Democratic candidate Terry McAuliffe released a statement officially conceding the Virginia gubernatorial race to his Republican opponent Glenn Youngkin after the race was called in favor of Youngkin by multiple networks early Wednesday morning.
"While last night we came up short, I am proud that we spent this campaign fighting for the values we so deeply believe in," McAuliffe said Wednesday. "Congratulations to Governor-Elect Glenn Youngkin on his victory. I hope Virginians will join me in wishing the best to him and his family."
In his statement, McAuliffe, who previously served as Virginia's governor from 2014 to 2018, urged Virginians to support protecting the state's public schools, defending the Affordable Care Act, raising the minimum wage, and expanding paid family leave for working families. He said they must also protect voting rights, abortion care, and democracy.
Many analysts considered the race between McAuliffe and Youngkin to be a preview of the midterm elections. As President Joe Biden has seen his job approval rating at 43 percent (according to a recent Harvard CPAS/Harris poll, The Hill reported) and Democrats remain unable to pass his infrastructure and social safety net plans, McAuliffe faced the challenge of being tied to a party that has been criticized at the national level.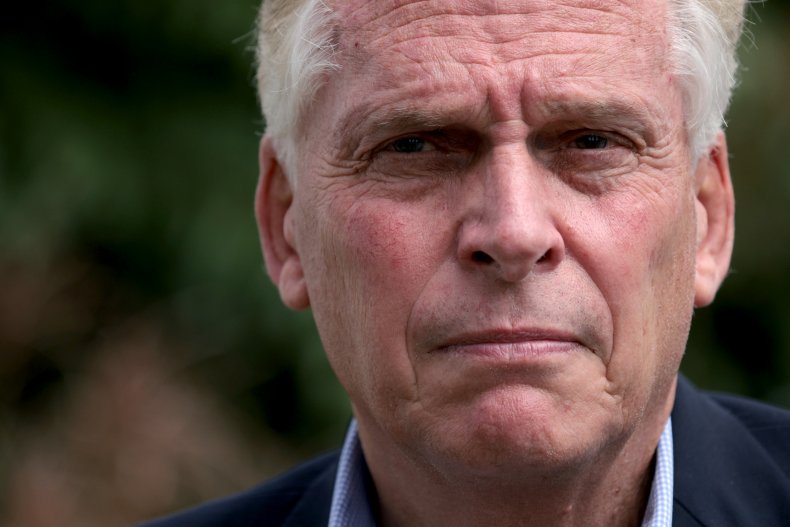 During the campaign, as The New York Times reported, Youngkin focused heavily on "parental rights," delivering speeches that incited conservative outrage around topics such as critical race theory, mask mandates, and vaccination requirements. In contrast, McAuliffe looked to sway moderates away from Youngkin by comparing him to former President Donald Trump and taking an opposite stance from Youngkin on pandemic restrictions.
Some Republicans feel Youngkin's campaign could serve as a successful campaign model heading into the midterm season when the balance of Congress will be decided and 36 governorships are up for grabs, according to NPR. Virginia had not elected a Republican senator since 2009, which led some to speculate that the Youngkin-McAuliffe race might be a barometer of attitudes toward Democrats fare on the national level.
When he is officially sworn in as governor, Youngkin will face challenges to pass his agenda through the Virginia state legislature, as Democrats hold the Senate with a 21-19 majority. Nonetheless, Youngkin remained focused on rallying his supporters around his reforms for schools during a speech he delivered on Tuesday upon being projected to win.
"We're going to press forward with a curriculum that includes listening to parents' input," said the governor-elect. "A curriculum that allows our children to run as fast as they can. Teaching them how to think, enabling their dreams to soar. Friends, we are going to reestablish excellence in our schools. We are fighting for parents and students and teachers in our schools."
Updated 11:48 AM ET, with additional information.