Who Is Martin Tripp? Tesla 'Hacker' Being Sued for Stealing Secrets Says He Is Actually a Whistleblower
Electric car maker Tesla has filed a lawsuit against a former technician for allegedly stealing trade secrets, hacking computers and leaking information to the media. But the former staffer, named as 40-year-old Martin Tripp, has denied the claim. Instead, he says he was acting as a whistleblower.
Legal filings first reported by CNBC suggest Tripp, of Sparks, Nevada, used hacking software to target Tesla's manufacturing operating system (MOS) before transferring "several gigabytes" of data to unknown recipients. The data included dozens of confidential photographs and at least one video.
According to Tesla, covert code was installed on three separate computer systems of other Tesla employees "so that the data would be exported even after he left the company and so that those individuals would be falsely implicated as guilty parties." Tesla has further alleged that Tripp—who worked at the Nevada Gigafactory—also made false claims to the media about the pilfered data.
"Tripp claimed that punctured battery cells had been used in certain Model 3 vehicles even though no punctured cells were ever used in vehicles, batteries or otherwise," the legal filing stated. Tesla has requested court-backed access to Tripp's computers, USB drives, cloud accounts and message histories to find "the extent to which Tesla trade secrets were wrongfully taken" or sent to others.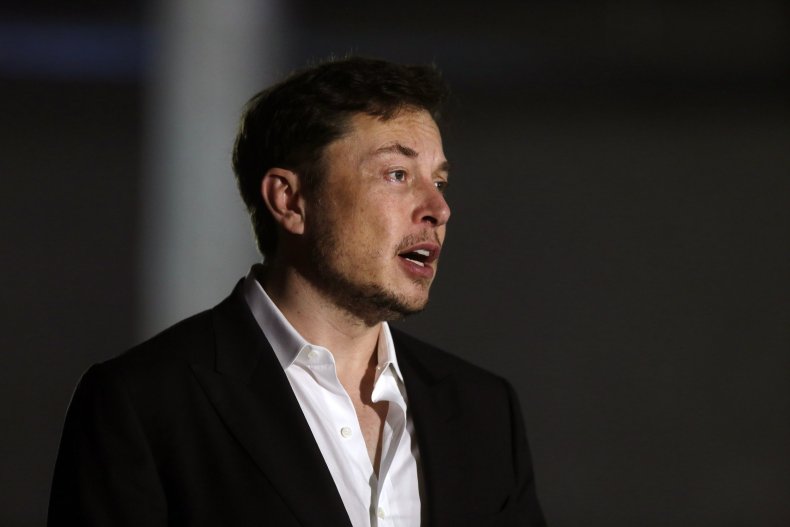 The lawsuit was filed on Wednesday and followed multiple internal emails that were sent company-wide by CEO Elon Musk, who claimed to have evidence of "sabotage" going on inside Tesla and pointed the finger at industry competitors such as Wall Street short-sellers or oil and gas companies.
The electric car company, which recently sacked 9 percent of its overall workforce in an attempt to boost profitability, did not respond to a request for comment from Newsweek.
Responding to CNN this week, Tripp said he was "being singled out for being a whistleblower" and denied hacking into the MOS. "The data I was collecting was so severe, I had to go to the media," he claimed. The defendant said he was being sued for trying to warn investors of problems within Tesla, including damaged battery modules and inflated sales numbers. His assertions remain unverified.
Tesla suggested that some of Tripp's claims had been "vastly exaggerated."
TechCrunch has reported Tripp was being sued for $1 million. The federal court filing is asking for unspecified compensatory damages and "further relief as the court may deem just and proper." Tesla said Tripp joined Tesla in October 2017 but became disgruntled at his low position in the company. It alleged he "retaliated" after being assigned a new role by stealing confidential and trade secrets.
According to CNN, the technician was fired within the last week.
During an interview with Tesla investigators on June 14 and June 15, the Nevada court filing said the defendant admitted that he had to attempted to recruit additional sources inside the Gigafactory to share confidential Tesla data outside the company. The internal probe is ongoing, the company added.
On Twitter, Musk wrote: "There is more, but the actions of a few bad apples will not stop Tesla from reaching its goals. With 40,000 people, the worst 1 in 1000 will have issues. That's still ~40 people."