Tesla Head Elon Musk Claps Back After He's Trolled for Unconventional Haircut
Tesla, Inc., owner and founder Elon Musk jokingly got into a battle on Twitter when some users started commenting Monday on his unconventional haircut.
Musk, 50, the richest person in the world with an estimated net worth of $297 billion, took to the platform to discuss his company with The Wall Street Journal during a live feed on the outlet's account.
However, while the meeting may have been all business, the Tesla Owners of Silicon Valley noticed that Musk was rocking an unusual swooping hairdo for the event, and quoted the tweet by simply stating "nice haircut @elonmusk."
Musk, who is known for his numerous and sometimes bizarre interactions with other Twitter users, eventually replied to the tweet around half an hour later with a laughing emoji, adding that he "did it myself."
It is likely that the interaction was all in good fun, though, as the Tesla Owners of Silicon Valley appears to be an online club for fans of Musk's electric car company. Based in Silicon Valley, California, in the heart of the tech bubble, the club's website states that it is "smitten by Tesla."
"We drive Teslas knowing they are the cleanest and safest cars. And, we cannot contain this joy to ourselves. So, we meet, educate, answer questions and most of all, have fun," the website continues.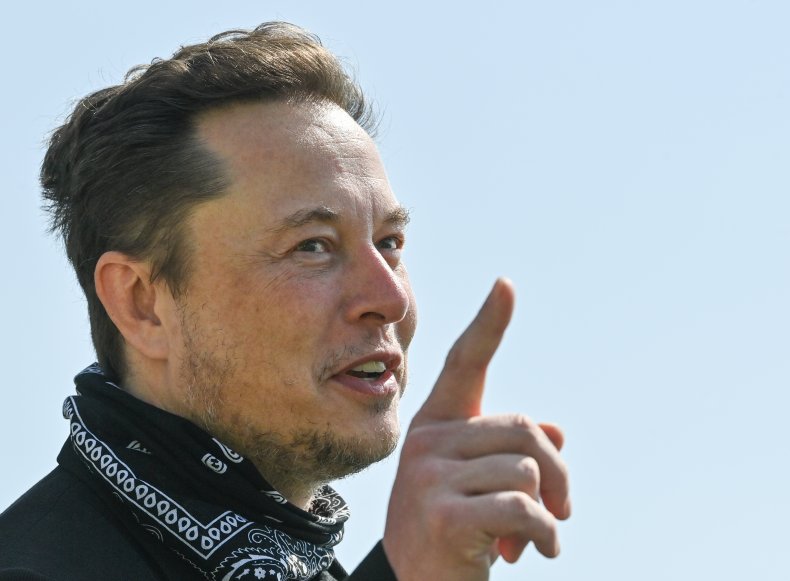 However, despite the wisecracking between the fan club and the owner of Tesla, others on Twitter also joined in at poking fun at Musk's hair.
User @ChaseMit previously called the look "the official haircut of no one around you telling you no," implying that Musk's influence may have contributed to people looking the other way.
Musk was also seen this past Wednesday getting off of a plane in Miami, Florida, with his young son, 1-year-old X Æ A-Xii, and other users noticed the apparent similarity between the pair's hairdos.
Others compared Musk's look with the futuristic styling sported by Gary Oldman's character Zorg in the 1997 film The Fifth Element.
Despite the ribbing on social media of the unconventional hairstyle, one thing that has not seen any blowback was Tesla's stock. The company remains one of the most profitable and wealthiest on the planet.
Known for its current domination of the electric car market, Tesla became a $1 trillion dollar brand this past October, and recently moved its global headquarters to Austin, Texas.
The new headquarters is along the massive Tesla Gigafactory currently under construction. Slated to start pumping out vehicles by the end of this year, it will be the company's third Gigafactory in the United States.
Another Gigafactory is in Shanghai, with an additional location also under construction in Berlin.