Tesla Model S Crash That Killed Two Teens in Florida Is Under Investigation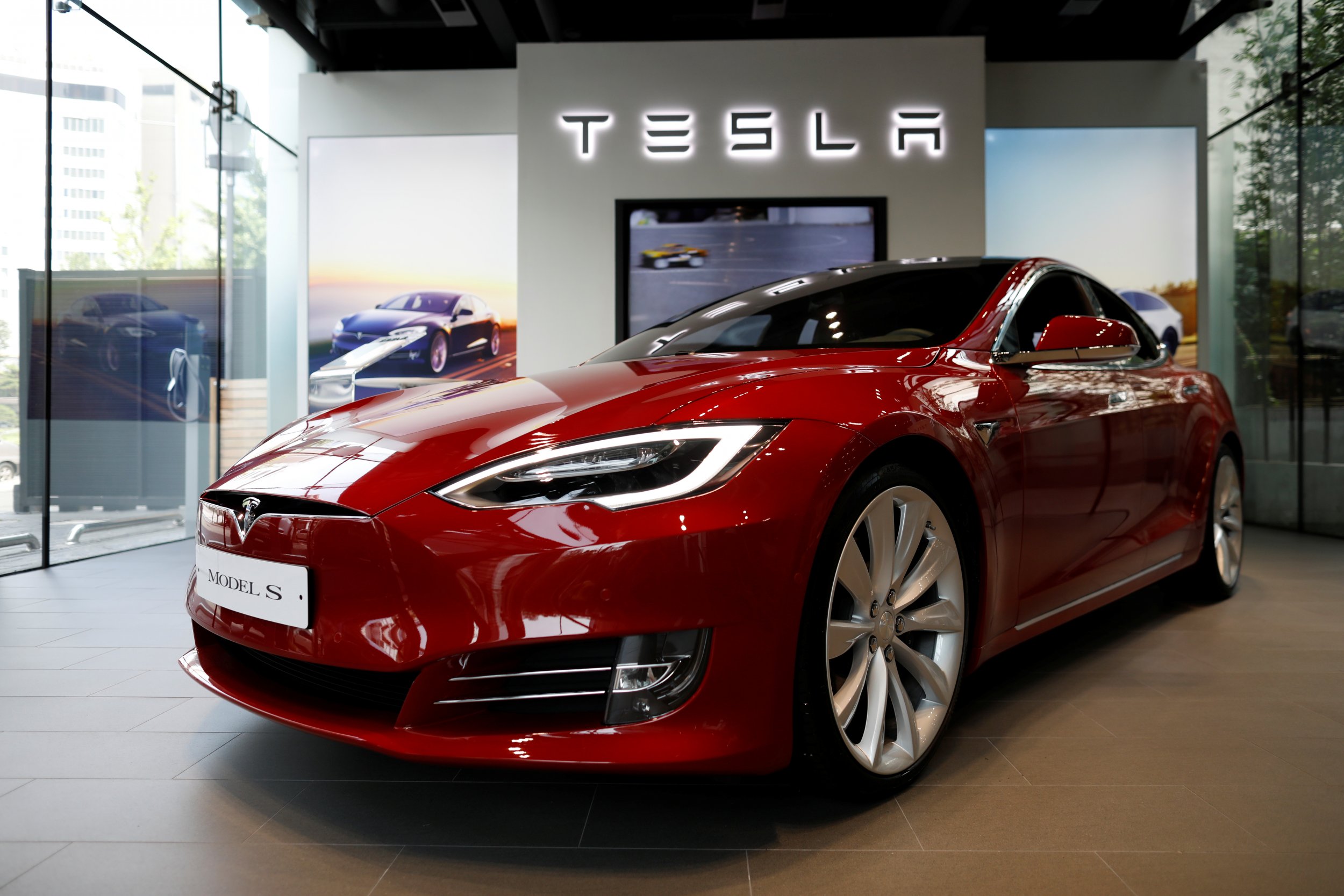 Electric car company Tesla has said it will cooperate with Florida authorities investigating a fatal collision that killed two teenagers this week. The victims, who were travelling in a Model S, were pronounced dead at scene on Tuesday.
Fort Lauderdale Police and the National Transportation Safety Board both announced on Wednesday that teams would be probing the deadly incident. Officials believe the vehicle's speed played a key role in the fatal crash. Tesla has said its autopilot capability, which has been linked to previous incidents, was most likely not switched on at the time of impact.
Preliminary investigation revealed that the Tesla car, a gray 2014 model, drove off the roadway and struck a concrete wall while traveling southbound on Seabreeze Boulevard. The vehicle "immediately caught on fire, becoming fully engulfed in flames," police said. Two victims in the front of the car were killed at the scene, and a third male was injured.
The driver was identified as Barrett Riley, 18, of Fort Lauderdale. The front seat passenger was named as Edgar Monserratt Martinez, 18, of the City of Aventura. The third passenger, who was in the back seat and ejected from the car on impact, was identified this week as Alexander Berry, 18, also of Fort Lauderdale. The crash occurred at around 6:45 p.m.
A Tesla spokesperson told Newsweek: "Our thoughts are with the families and friends affected by this tragedy. The family who owned the car has been a close friend of Tesla for many years, and this hits us particularly hard. We are working to establish the facts of the incident and offer our full cooperation to the local authorities.
"We have not yet been able to retrieve the logs from the vehicle, but everything we have seen thus far indicates a very high-speed collision and that Autopilot was not engaged.
"Serious high-speed collisions can result in a fire, regardless of the type of car. Tesla's billions of miles of actual driving data shows that a gas car in the United States is five times more likely to experience a fire than a Tesla vehicle. This doesn't change how devastating an event like this is for our customer's family and friends, and our hearts are with them."
Full details surrounding the crash remain under active investigation, local police stressed. NBC Miami reported a vigil was held for the killed teens on Wednesday night.
The National Transportation Safety Board confirmed in a release that it would be sending a team of four investigators to the scene to focus on "emergency response in relation to the electric vehicle battery fire, including fire department activities and towing operations." As noted by CNBC, NTSB officials have publicly clashed with Tesla over prior crash cases.
In March this year, Tesla confirmed that its autopilot function was engaged at the time of a major collision that occurred in Mountain View, California, but said the driver's hands were not detected on the wheel for six seconds prior to the strike. The pioneering electric car firm is spearheaded by Elon Musk, the founder of U.S.-based rocket company Space X.