Texans Could Be Subject to More Extreme Winter Blackouts Despite Updated Preparations
Texans should brace for the possibility of power outages if the state faces winter storms that result in too many power plants going offline while demand is also high, a report released Friday from the state's grid operator, Electric Reliability Council of Texas (ERCOT), warned.
ERCOT's report said such outages could still happen even after it had implemented more preparations in its power plants to operate in cold weather following a freak winter storm in February.
February's storm exposed an unprepared power infrastructure that resulted in widespread power loss, and more than 200 people died, with hypothermia being the leading cause of death.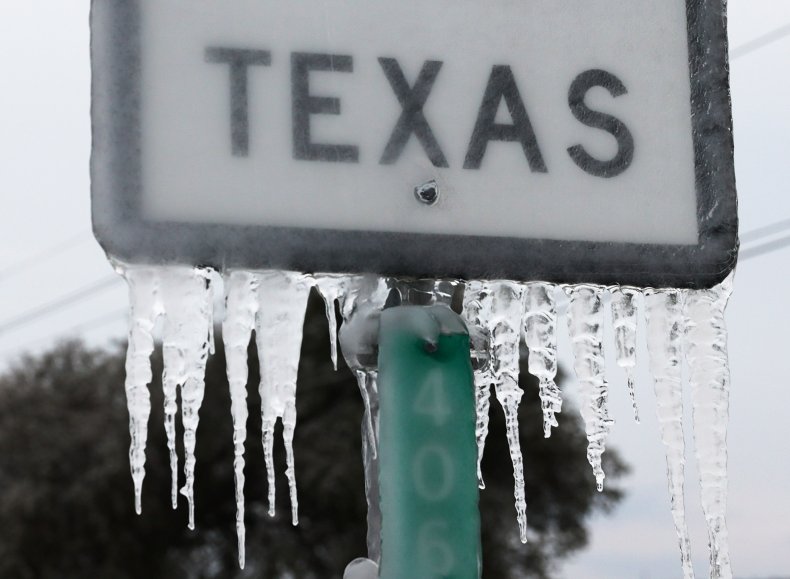 Following criticism for his early defense of ERCOT after the storm, Texas Governor Greg Abbott signed two bills into law in June that were designed to improve the state's main power grid and change the governance of ERCOT.
ERCOT's latest report on power demand projection, which it called the Seasonal Assessment of Resource Adequacy, was designed to calculate what would happen if extreme conditions once again hit the state simultaneously. Its findings showed that weather not as bad as February's storm could cause an "extreme risk scenario" for the system.
The seasonal assessment showed that even with the better power plant preparations in place, the grid could have only about 10,000 to 19,000 megawatts of total outages at any one time in a worst-case scenario. In February, Texas averaged 34,000 megawatts of outages for two days, according to a report released November 16 from the Federal Energy Regulatory Commission (FERC), North American Electric Reliability Corporation (NERC) and regional entities.
NERC President Jim Robb said in a statement, "Extreme weather events, such as the one in February 2021, are unfortunately becoming more commonplace and the electricity ecosystem needs to come together to plan for and prepare to operate under more extreme, longer duration, and wide area weather events."
ERCOT's seasonal assessment has also been criticized for using decade-old data in its report while omitting weather and outage data from February's storm. The company's estimate that the highest demand from Texas at a given time would be 73,000 megawatts of electricity was based on information from 2011 and economic forecasts for 2020.
According to the Texas Tribune, experts estimated Texans needed about 77,000 megawatts in order to keep their power working during the February crisis.
Andrew Dessler, an atmospheric sciences professor at Texas A&M University, told The Dallas Morning News that the new ERCOT projection shows Texans have about a one-in-10 chance of seeing power outages this winter.
"One in 10 years seems to me to be not a great worst-case scenario," Dessler said to the newspaper. "That means that there's a 10 percent chance we're going to do worse than that."
ERCOT responded to Newsweek's request for comment with a statement. It said, in part: "ERCOT's aggressive approach to managing the electric grid is continuing, with significant operational improvements over the summer and additional changes planned for the winter."
The statement added, "While not included in this assessment, it is important to note that electric delivery companies have also enhanced their grid management techniques based on lessons learned."
Newsweek also contacted Abbott's office for comment but did not hear back in time for publication.
Update 11/22/21 12:25 p.m. ET: This story has been updated to include comments from a statement provided by ERCOT.