Texans Slam Gov. Greg Abbott for Power Grid Failures After Earlier Boasts
Texans have criticized Governor Greg Abbott over power generation issues after he repeatedly boasted about the state's power grid.
"Another promise made and another promise broken. @GregAbbott_TX, perhaps you could put the additional $531 million you requested for your failed Operation Lone Star to good use and actually #FixTheGrid," Representative Veronica Escobar, a Texas Democrat, tweeted Saturday, referring to the governor's efforts to curb migrant crossings at the U.S.-Mexico border.
Her remark came after the Electric Reliability Council of Texas (ERCOT) asked Texans to conserve electricity after "six power generation facilities" went offline Friday amid rising temperatures and high demand for power.
The power failures resulted in the loss of approximately 2,900 MW of electricity, according to the agency in a press release on its website.
"We're asking Texans to conserve power when they can by setting their thermostats to 78-degrees or above and avoiding the usage of large appliances (such as dishwashers, washers and dryers) during peak hours between 3 p.m. and 8 p.m. through the weekend," ERCOT said.
Though Texans are asked to ration their use of electricity amid warnings of power outages, Abbott previously claimed in early February that the state already has a strong power grid when powerful snowstorms were approaching.
"The power grid is more reliable & resilient than ever, & we continue to respond to the impact of this winter storm," he tweeted.
The governor made similar remarks in November 2021 when local news station Fox 7 Austin asked him about his confidence and expectations for the power grid as the weather began to get cooler.
"Listen very confident about the grid and I can tell you why, for one I signed almost a dozen laws that make the power grid more effective," he said, adding that he could "guarantee the lights will stay on."
Meanwhile, Abbott was slammed by former congressman Beto O'Rourke, who is also his gubernatorial Democratic opponent in this year's midterm elections.
O'Rourke tweeted Friday: "Abbott had ERCOT hold this until after 5 on a Friday because he wants to bury it. He doesn't want Texans to know that he STILL can't keep the power running in the energy capital of the world. When I'm governor, we'll fix the grid, lower energy bills and put people over profits."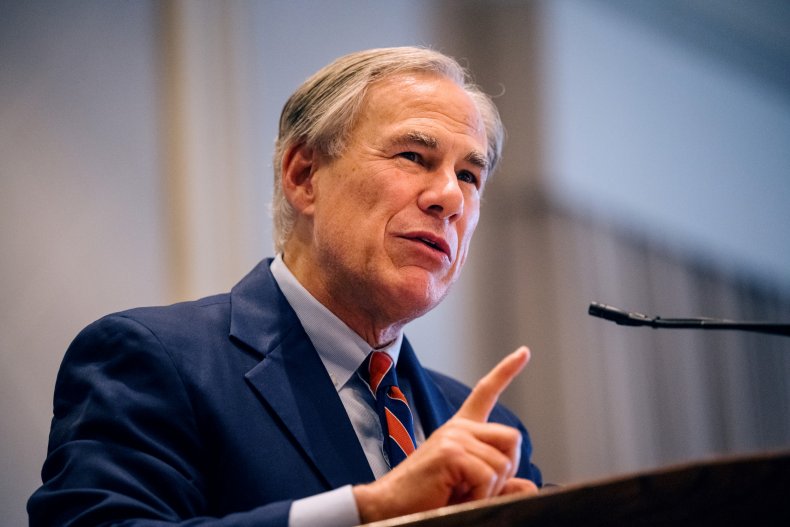 The ERCOT warnings about power grid conditions come after Texans experienced a severe storm last February that caused power outages statewide, killed over 200 people, and left many without power for days, according to the Fort-Worth Star Telegram. Since then, the agency has been alerting Texans about possible power outages caused by high use of electricity.
Newsweek reached out to Governor Abbott's office for comment.