Texas AG Slammed for Taking Action on 'Twitter Bots' Over Guns
Republican Texas Attorney General Ken Paxton faced criticism for investigating Twitter bots instead of guns, following the deadly mass shooting at an elementary school in his state last month.
Paxton on Monday announced he would launch an investigation into whether or not Twitter has been falsely reporting the number of bots—automated accounts that can be used to inflate the number of a person's followers or in scams—on its site.
However, many people took issue with the investigation, questioning why Paxton is investigating Twitter bots rather than gun violence following the school shooting tragedy in Uvalde—with some people also accusing him of using the investigation to support Elon Musk, who has reportedly threatened to pull out of a deal to purchase the social media platform over the bots issue.
"Texans rely on Twitter's public statements that nearly all its users are real people. It matters not only for regular Twitter users, but also Texas businesses and advertisers who use Twitter for their livelihoods," Paxton said in a statement announcing the investigation.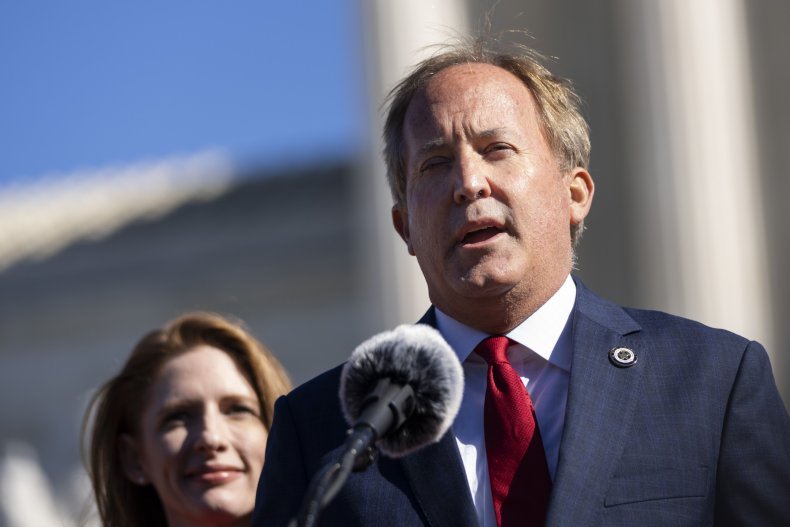 In the statement, Paxton cited a statistic tweeted by Musk last March, claiming that Twitter has been claimed only less than 5 percent of its users are bots, when the number may be even higher than 20 percent—though that claim has not been supported by evidence.
Some social media users criticized Paxton for the investigation rather than looking into gun violence as calls for stricter gun laws reemerged in light of the Uvalde school shooting that resulted in the deaths of 21 people, including 19 children.
"The AG of TX is willing to do more to combat Twitter "bots" on behalf of a billionaire than gun violence and gun deaths that have resulted in the senseless slaughtering of his own constituents," wrote Representative Eric Swalwell, a California Democrat.
"Instead of helping to curb gun violence and prevent another Uvalde, the Texas attorney general is spending his time trying to figure out how many bots exist on this platform," former Democratic presidential candidate Julián Castro wrote. "This is the kind of idiocy that today's Republican Party has devolved into."
"I am old enough to remember when Ken Paxton did nothing to protect Texans in Uvalde, El Paso, Midland-Odessa, Santa Fe, and Sutherland Springs shooting massacres," tweeted Sema Hernandez, an activist and former Democratic Senate candidate.
Paxton, along with other Texas Republicans, has dismissed calls for stronger gun control measures in recent weeks that advocates say would lessen the number of mass shootings in the United States.
He has promoted the idea of arming teachers, which has received pushback from many educators. Paxton said during a Newsmax appearance last month that teachers with firearms would make it "more difficult for people to even get in that point of entry."
"I think you're gonna have to do more at the school, because it typically involves very short periods of time, and you have to have people trained on campus to react," he said.
Newsweek reached out to Paxton's office for comment.