Texas Attorney General Tells Meta Not to Delete Information About Face Recognition System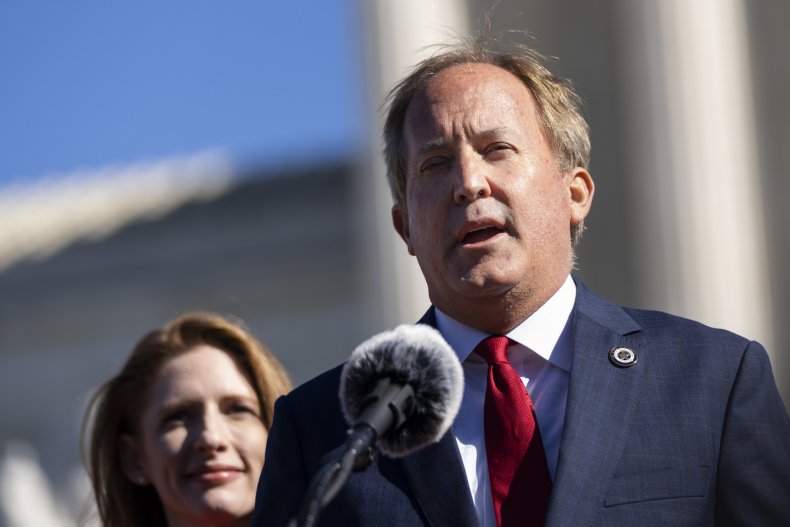 Texas Attorney General Ken Paxton has demanded that Meta, the company formerly known as Facebook, preserve its facial recognition data while the state continues to investigate the company.
On Tuesday, Meta announced that it would soon be shutting down the facial recognition system and deleting over 1 billion faceprints obtained from users. Paxton, a Republican, launched an investigation into Facebook's alleged illegal collection of biometric data in June 2020. After the company announced its intention to delete the system, the Texas attorney general's office sent a letter to an attorney representing Meta to demand that related data is preserved while the investigation continues.
"It has come to our attention that your client, Facebook, Inc. (now known as Meta), will soon be shutting down its Face Recognition system on Facebook," reads the letter signed by Assistant Attorney General C. Brad Schuelke. "I am writing today to confirm that this Office's investigation is ongoing and that your client has an obligation to preserve all sources of discovery and/or evidence relevant to our investigation."
"Until this matter is fully and finally resolved, you client should preserve and take appropriate safeguards to secure and protect all documents related to our investigation, including but not limited to all facial recognition templates of Facebook's Texas users and all source code related to Facebook's Face Recognition systems," it continues.
Shortly before the letter was sent, Meta's Vice President of Artificial Intelligence Jerome Pesenti explained in a blog post that shutting down the system was "part of a company-wide move to limit the use of facial recognition in our products."
Pesenti noted that the move would result in those who opted into the system no longer being automatically recognized in photos, while a feature that describes images for the visually impaired will also no longer include the names of those recognized in photos.
"More than a third of Facebook's daily active users have opted in to our Face Recognition setting and are able to be recognized, and its removal will result in the deletion of more than a billion people's individual facial recognition templates," wrote Pesenti. "We still see facial recognition technology as a powerful tool, for example, for people needing to verify their identity, or to prevent fraud and impersonation."
"Every new technology brings with it potential for both benefit and concern, and we want to find the right balance," he added. "In the case of facial recognition, its long-term role in society needs to be debated in the open, and among those who will be most impacted by it."
Paxton's investigation into the facial recognition system came after Facebook was hit with a class-action lawsuit over the technology in Illinois. The company eventually settled for $650 million after users alleged that their faces were scanned, stored and used to tag photos on the platform without their consent.
Facebook, Inc., which owns Facebook and several other popular apps including Instagram and WhatsApp, changed its corporate name to Meta Platforms, Inc., last week. Company founder and CEO Mark Zuckerberg said that the time had come "to adopt a new company brand, to encompass everything that we do."
Newsweek reached out to Meta, which declined comment.