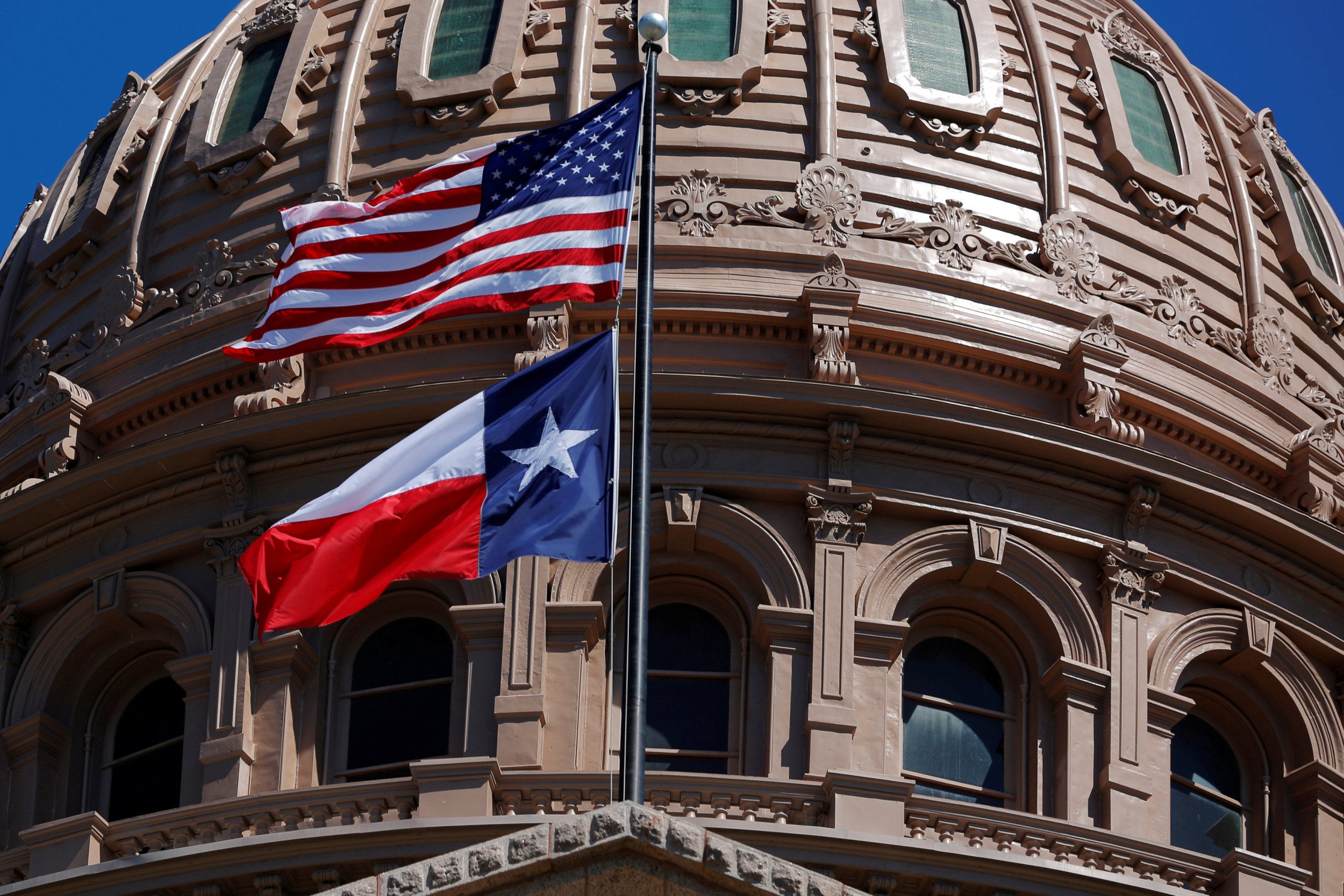 Texas's "bathroom bill" hasn't become law yet, but it's already costing the state—to the tune of more than $200 million in bad publicity—according to a new report.
Texas Competes, a group of business leaders that support LGBT rights in the state, reviewed press coverage of Texas's bathroom bill between January 10, 2016 and May 22, 2017. The bill made headlines again on Monday after the Texas House passed an amendment to an unrelated education bill that prohibits transgender students from using bathrooms that correspond with their gender identities. Texas legislators who support the amendment say it protects the privacy and safety of students. Another possible black eye for the state came on Sunday, when the Texas Senate passed a bill that would allow state-funded adoption agencies to discriminate against prospective adopters on the basis of religion.
The state's legislative session ends on May 29, meaning the "bathroom bill" would have to pass by that date to become law.
While not as far-reaching as its North Carolina counterpart, Texas's bathroom bill is reminiscent of that partially repealed piece of legislation. When former North Carolina Governor Pat McCrory signed HB2 in March 2016, outrage was swift and resulted in huge economic losses. The total economic cost of the bill for North Carolina is said to be nearly $4 billion.
Press coverage of the Texas bill has generated $216 million in bad publicity for the state, according to the report. More than 25,000 news articles were published about the legislation in the U.S. during the period studied, with the vast majority of them—20,000—published outside of Texas. Texas Competes used a media tracking algorithm to determine what portions of the coverage was positive, negative or neutral. Nearly three-quarters of the coverage was neutral and 25 percent was negative, according to the report.
The two percent of the "positive" coverage "largely described efforts by performing artists, businesses and sports organizations and others to protest 'bathroom bills,'" said Texas Competes. The Associated Press published the largest number of articles about the bill, followed by the San Antonio Express-News; MyStatesman.com; and the Laredo Morning Times.
Related: Texas legislators pass two anti-LGBT bills on 'Discrimination Sunday'
North Carolina, meanwhile, suffered boycotts by sporting events, celebrities and musicians in the wake of its bathroom bill. PayPal canceled plans to open a facility in the state, a deal that would have added an estimated $2.66 billion to North Carolina's economy. Ringo Starr and Bruce Springsteen canceled concerts, while CoStar, Deutsche Bank and Adidas backed out of deals that would have added hundreds of jobs.
However, in a sign that North Carolina could be recovering after parts of its bathroom bill were repealed, the 2019 NBA All-Star game will be held in Charlotte, the Associated Press reported on Wednesday. That game was scheduled to take place in the city this year, but was moved to New Orleans because of the discriminatory nature of the bill.
A report published last month suggested that Texas could lose $3.3 billion in annual tourism revenues, in addition to 35,600 full-time jobs because of its bathroom bill.
"HR executives and business leaders voice concern to us when headlines about discrimination dominate the news about Texas," Jessica Shortall, managing director of Texas Competes, said in a statement. "We cannot maintain the pipeline of talent needed to fuel this state's economy in the face of national coverage that tells young workers that Texas is in the business of discrimination."