Texas Bathroom Bill: Legislators Pass Two Anti-LGBT Bills on 'Discrimination Sunday'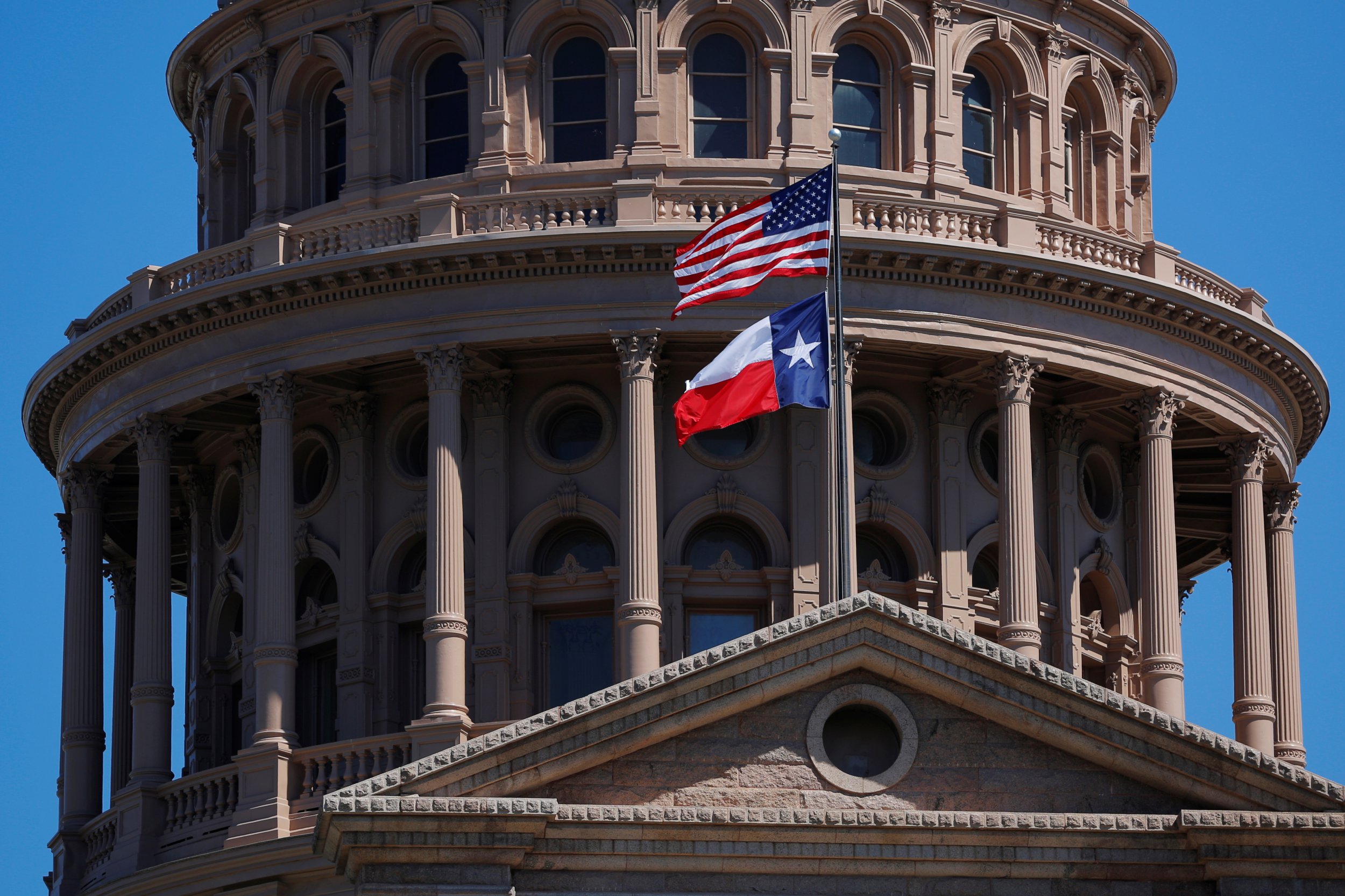 Texas legislators on Sunday night passed a so-called "bathroom bill" and a piece of legislation that will allow religious discrimination against would-be adopters in what LGBT advocates have dubbed "Discrimination Sunday."
First, the Texas House passed an amendment to an otherwise unrelated bill that prohibits transgender students from using bathrooms that correspond with their gender identity in public and charter schools. It's reminiscent of a similar but further-reaching bill passed in North Carolina last year. That bill resulted in large economic losses for the state and has since been repealed.
Just before the bill was debated, a group of Democratic women representatives visited the men's restroom as an act of protest, The Washington Post reports. While the "bathroom bill" would override some state school district policies that allow transgender students to use the bathroom that matches their gender identity, Republican Texan politicians said the bill was designed to protect the privacy and safety of students.
Related: Texas law could prohibit gays, Jews, Muslims from adopting
The bill was tacked onto an unrelated bill regarding emergency operations on school campuses. The author of the bill, Republican Representative Chris Paddie, said the legislation has "absolutely no intention to discriminate." But one Democratic representative, Senfronia Thompson, compared the bill to Jim Crow-era laws that discriminated against black Americans. "White. Colored. I was living through that era … bathrooms divided us then, and it divides us now," she said on Sunday.
Final House approval for the bill is expected as early as Monday. After that, it will go to the Texas Senate.
The other bill, passed by the Texas Senate, allows state-funded and private adoption agencies to prohibit would-be adopters from adopting children if the prospective couples' beliefs or lifestyles don't match with the agency's. This means that couples who are gay, Muslim, Jewish, or those who are interfaith, single or unmarried, could be barred by Christian agencies from adopting children.
Agencies that cite "sincerely held religious beliefs" in their choice of prospective adoptive parents will have legal cover under the law. Republican Senator Charles Perry said his bill "is not discriminatory," while Republican Senator Van Taylor said "a parent has a right to raise their child in the religion they see fit."
Democratic lawmakers disagreed. Democratic Senator Carlos Uresti said the "best interest of the child should be our No. 1 priority." Democratic Senator Sylvia Garcia also noted that people could use "sincerely held religious beliefs" as a justification for abusing a child as a form of discipline.
"No amount of discrimination is acceptable," Equality Texas said in a statement on Sunday night. "Targeting some of the most vulnerable children in our state is abhorrent, shameful and disgraceful. The Texas lawmakers of the 85th legislative session are on the wrong side of history."