Alyssa Milano, Bette Midler And Other Celebs React to Texas Blackout
Texas has been plunged into severe crisis as sub-zero temperatures and power blackouts continue to ravage the state.
Residents are even being warned about the methods they are using to stay warm after a number of deaths have been linked to the winter storm that has caused widespread power outages in much of the state.
Millions of homes remain without power and the sight of lights remaining on some city skyscraper angered residents who are struggling to keep warm.
According to Power Outage US, more than four million energy customers in Texas are without power, as the Electric Reliability Council of Texas (ERCOT) is rotating controlled outages.
Around 1.3 million CenterPoint Energy customers are facing outages, while 1.2 million Oncor customers are without power.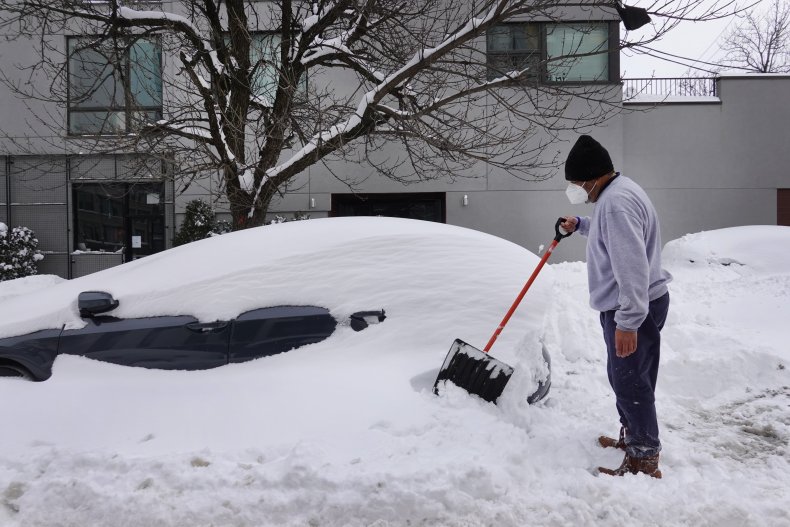 The disaster has seen many take to social media to share their frustration at the situation, with many frustrated at the failing infrastructure and response by officials.
Texas Senator Ted Cruz has been making headlines after cruel tweets he posted about the wildfires in California last year have resurfaced in light of the crisis in his own state.
A number of celebrities are reacting to show their support to Texans and to condemn the incompetence of officials.
Frequent GOP critic Better Midler slammed Cruz in a tweet, labeling him "hateful" and "cruel."
"Inept' is the wrong word," the Hocus Pocus actress tweeted. "'Hateful' 'Vicious,' 'Cruel' might all apply. I feel for the people suffering thru this weather, but #God doesn't seem to like #TedCruz or #JohnCornyn. These two also never recognized that #Joe won. If this isn't payback, I don't know what is."
"Hey did you see how President Biden threatened to withhold federal aid to Texas during this snow state of emergency like Trump did during the California wildfires?" said actor Billy Baldwin. "Yeah... neither did I."
Avengers star Mark Ruffalo called for a more resilient America, tweeting: "We have to make sure folks have jobs that are in service of making America resilient and safer, building a middle class and keeping our country economically viable as the world continues to shift away from dirty fossil fuels."
Meanwhile, Charmed star Alyssa Milano offered a helping hand.
"All of my friends in Texas—checking in—how are you doing through this? Is there anything I can do to help?" she tweeted.
Ratatouille actor Patton Oswalt added: "I've performed all over Texas. I love that state. And I HATE that this is happening to its residents because of short-sighted greed. The pendulum has got to swing HARD the other way, for everyone's sake."