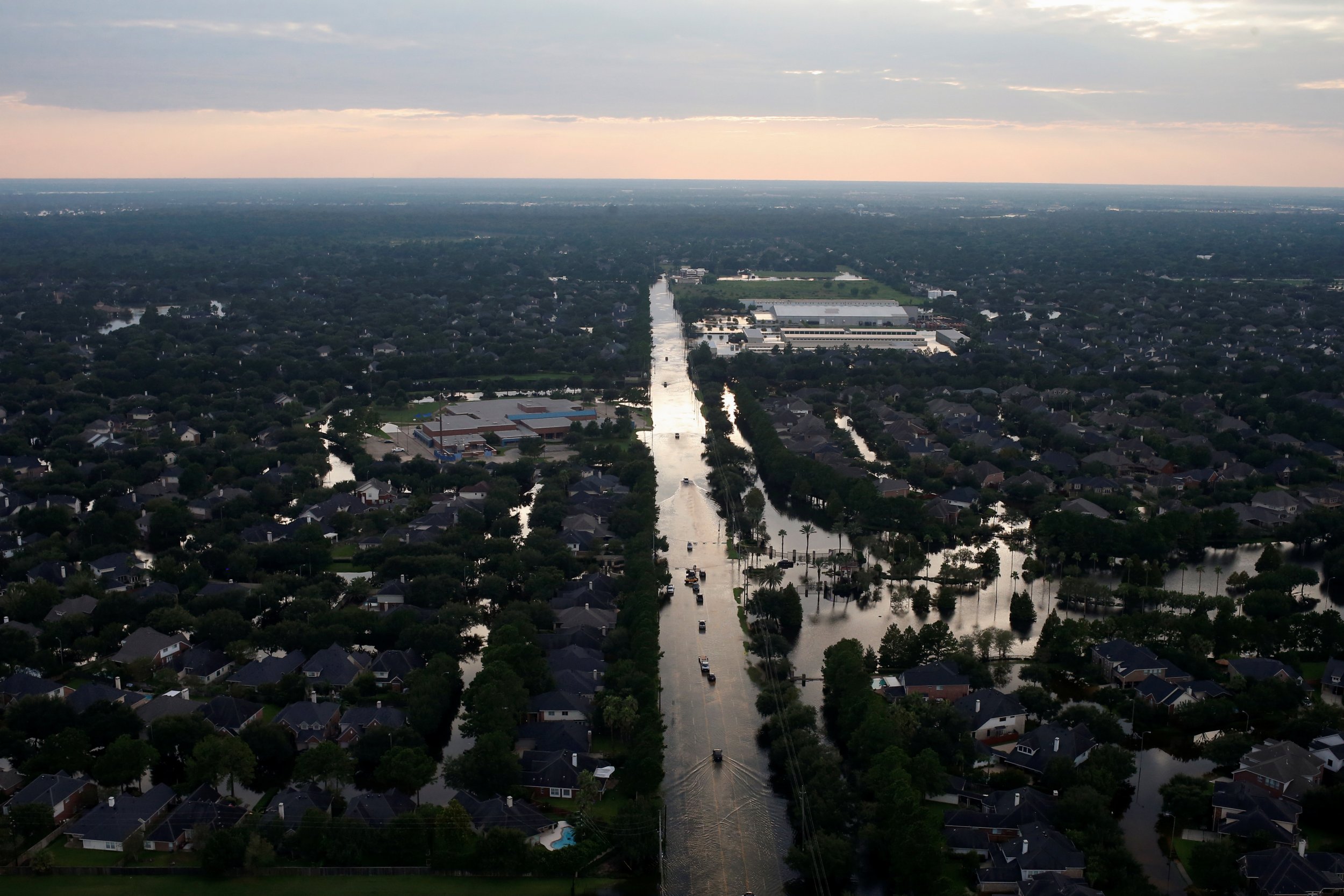 Two explosions at the Arkema chemical plant just outside of Houston, Texas, could lead to huge fires as unstable chemical organic peroxides are released.
Arkema learned of the explosions from county officials at about 2am. Thick black smoke was reportedly coming from the site. Emergency services are headed to the blast.
One deputy was "taken to hospital after inhaling fumes from Archem [sic] plant in Crosby," said a tweet from the Harris County Sheriff's Office shortly after 4am Thursday. Nine others who were at the site during the explosion "drove themselves to hospital as precaution."
Police near the site also complained of dizziness.
The smoke they inhaled is believed to be a "non-toxic irritant," company officials told the Harris County Sheriff's Office.
The local fire marshal confirmed there was "a series of chemical reactions" at the plant.
The company's plant in Crosby—just a 30 minute drive East of central Houston—makes organic peroxides. The chemicals at the plant are unstable if not refrigerated and are used in making pharmaceuticals and construction materials.
The plant also produces plastic resins, polystyrene, polyethylene, polypropylene, polyvinyl chloride (PVC), polyester reinforced fibreglass, and acrylic resin.
"[They] may burn if not stored and handled under the right conditions," Arkema North America CEO Rich Rowe in a statement Wednesday. The chemicals could ignite and burn rapidly and intensely.
"There is no way to prevent an explosion or fire," Rowe said. The result will "probably resemble a large gasoline fire."
Flood waters from Hurricane Harvey have swamped the plant under six feet of water and knocked out emergency backup power used for critical chemical refrigeration. The chemicals become unstable if they aren't chilled.
Read more: How Much Will Hurricane Harvey Cost?
The company refused to list its Tier II Chemical Inventory to reporters, which would show what chemicals and how much of them are stored at the plant.
The company knew the explosion was coming and worked with local officials to evacuate people from their homes in a 1.5 mile (2.4 kilometre) ring around the plant.
Harvey has wreaked havoc on the Texas oil and chemical industries. An Exxon Mobil oil refinery near Houston was heavily damaged by the storm early this week and around 10 oil refineries on the Gulf Coast have gone offline since the hurricane made landfall last Friday.
The oil and gas and chemicals industries make up about half of the region's exports. Estimates put the flood damage alone at $35 billion.