Sandra Bland Died by Suicide, Texas Autopsy Claims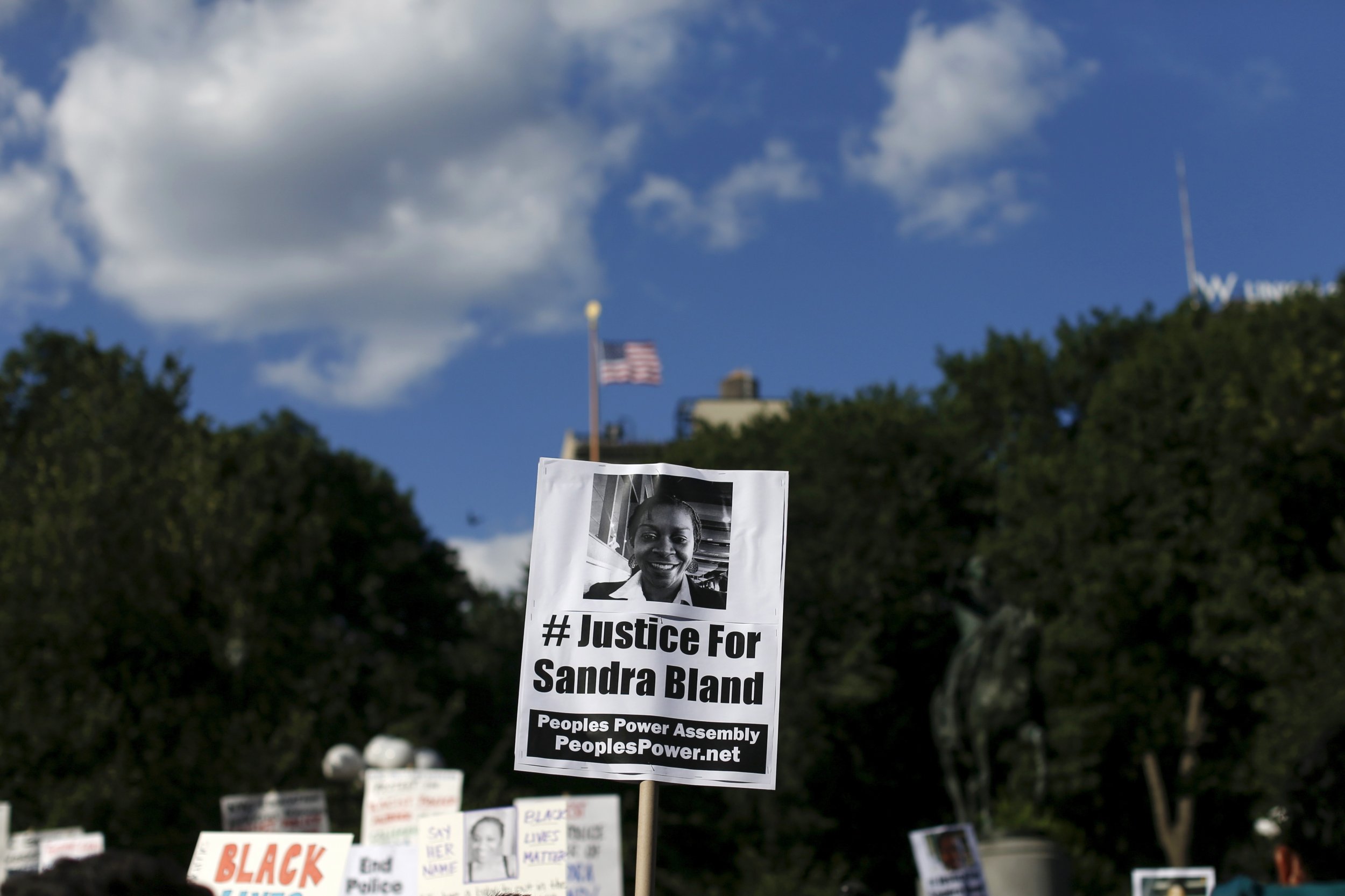 Updated | Sandra Bland died in her Texas county jail cell by suicide and had marijuana in her system at the time of her death, a preliminary autopsy has found, according to state officials.
The results from the Harris County Institute of Forensic Sciences "conclude that the cause of death was hanging, and the manner of death was a suicide," Waller County prosecutor Warren Diepraam said Thursday afternoon at a press conference.
Bland, a 28-year-old African-American woman from Illinois, was found hanging dead in her cell on July 13. Three days earlier, she was stopped by a state trooper in Texas, and then arrested for allegedly assaulting him. Bland's mysterious death initially had been ruled a suicide, but her family continues to deny those claims.
Diepraam couldn't confirm the amount of marijuana found in Bland's body. But the presence of the drug is relevant because it is a mind-altering substance, he added.
"I can say that she tested positive for marijuana, and I can tell you that the active marijuana in a person's system metabolizes very fast," he said. "We have no idea where she may have ingested the marijuana."
State Trooper Brian Encinia stopped Bland on July 10 for failing to signal when changing lanes. A dashboard camera video released earlier this week shows the conversation between Bland and Encinia escalated quickly. He asks her to exit her vehicle and points a Taser at her. He then takes Bland to the side of the road, which isn't visible in the footage. Two other officers eventually arrive on scene.
The autopsy revealed there were lacerations to her wrists and horizontal scabs on her back. The report didn't reveal any indication of damage to her neck structure, which can be apparent in violent strangulation, Diepraam said.
"I have not seen any evidence that this was a homicide," he added. "Nothing about this case is standard. This is a unique process."
Waller County District Attorney Elton Mathis told reporters that he understands Bland's death is suspicious, given the dedication of her life to activism.
"At this point, it has not been determined that there have been any criminal activities or any criminal charges at this time," Mathis said on Thursday.
Mathis has asked for addition testing on Bland's body.
The full autopsy report is expected to be released on Friday.
"This is an ongoing investigation by multiple individuals," Diepraam said. "We don't know what could be turned up in the future."
The jail investigation is being reviewed by independent authorities.
Bland's funeral and burial are scheduled for Saturday.