Texas to Deploy National Guard Troops to 5 Major Cities For Nov. 3 Election
Texas will send 1,000 Army National Guard troops to five major cities in the state to coincide with the November 3 General Election, a spokesman for the Texas Guard said on Monday. The five cities are Austin, Dallas, Fort Worth, Houston and San Antonio. The troops will likely start hitting those cities beginning this weekend.
Although a formal announcement is expected from Texas Gov. Greg Abbott later this week, Guard commander Maj. Gen. Tracy Norris had already been directed to draft contingency plans for the cities in case there was trouble, according to the San Antonio Express-News.
Guard spokesman Brandon Jones didn't give detailed plans of the operation, but said the troops could be sent this weekend—just days ahead of the presidential election.
Some of the unclear details include how many troops will be sent to each city, and where they would be stationed while deployed. Jones said the troops might not be sent to polling stations. That means they could be sent to various places around those cities where protests and flare-ups are possible.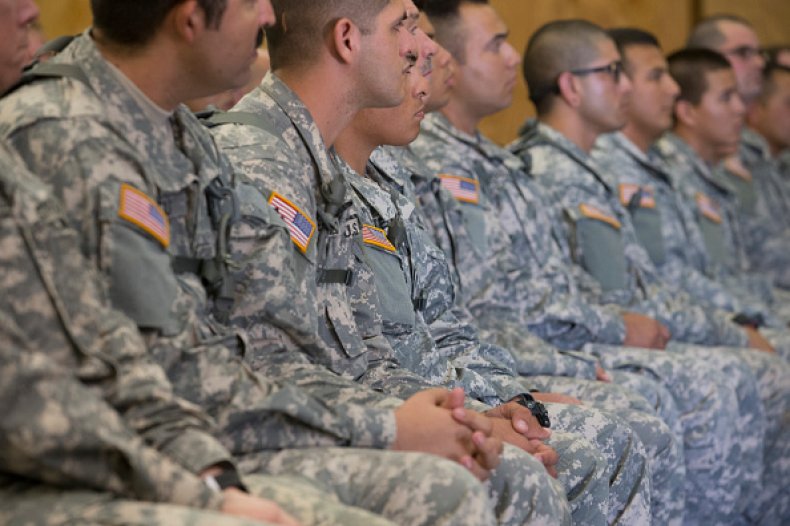 Jones added that he doesn't have a specific reason why Abbott ordered the troops to deploy for the election, nor does he have any information on whether or not troops had been sent to protect cities—or polling places—in the past.
This isn't the first time this year that Abbott has deployed the Texas Guard to protect cities and historic landmarks. He sent them to San Antonio to protect the Alamo, and also to Austin to protect the state capitol during nationwide protests after the May 25 death of George Floyd, a Black man who died while in custody of the Minneapolis police.
San Antonio Mayor Rob Nirenberg said Gov. Abbott did not ask him if he wished for Guard protection last summer before they were sent to the Alamo, according to the Express-News.
Though it was expected for Abbott to order the troops to cities, it comes just one day after the campaign for Democratic presidential candidate Joe Biden announced that California Sen. Kamala Harris—the Democratic vice presidential candidate—would visit Texas this Friday to campaign for Biden.
Democrats have declared Texas a "battleground state" that they can flip blue. Texas hasn't chosen a Democrat candidate since Jimmy Carter in 1978.
The latest poll by The University of Texas and the Texas Tribune shows President Donald Trump with a five-point lead over Biden. In 2016, Trump won Texas by nine points over Hillary Clinton.