Texas Doctors Call on U.S. Supreme Court to Overturn 'Ridiculously Written' Abortion Law
A group of Texas doctors on Friday spoke out against the newly-enacted law that restricts abortion access in the state, urging the U.S. Supreme Court to strike down the policy. The court will hear arguments Monday over the law.
The doctors spoke during virtual press conference on Friday. Harold Miller, a retired OB/GYN from Houston, said that he practiced before the Supreme Court's landmark abortion case, Roe v. Wade, in 1973. He told a story about a patient who died having an unsafe illegal abortion, before the ruling was made, according to Houston Public Media.
"The Supreme Court justices that do not vote to overturn this and allow women to have a choice will have many women's lives who died on their conscience," Miller said, referring the state's new abortion law.
The law, which went into effect on September 1, bans abortions after around six weeks of pregnancy and doesn't provide exceptions for instances of incest or rape. It also gives citizens the right to sue doctors and others who assist women in getting abortions after six weeks of pregnancy. A successful suit could result in up to $10,000.
Jane Stafford, a retired OB/GYN from Corpus Christi, said doctors can't use malpractice insurance as protection against lawsuits under the new policy, according to Houston Public Media.
"It's really a ridiculously written law, and it's all done to get around national laws," Stafford said.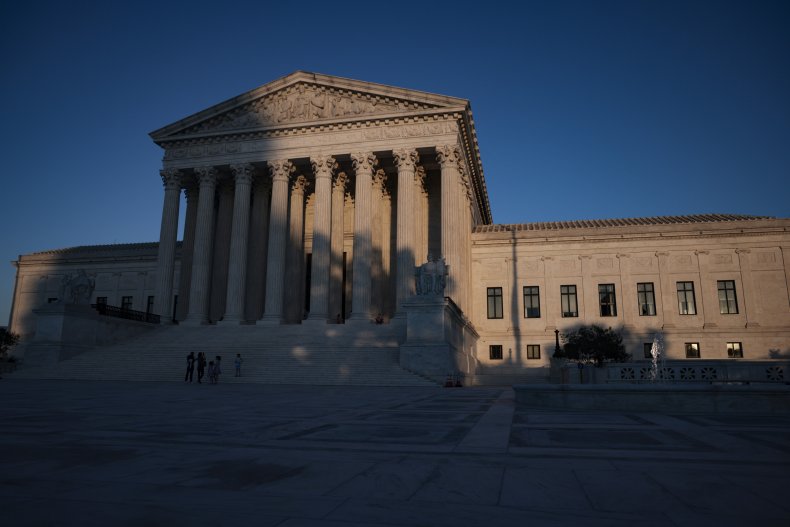 The station reported that another doctor, Nancy Binford, an OB/GYN in Austin, said that doctors are advising patients to get abortions in other states in the wake of the new policy.
"Counseling, in terms of risks and benefits of pregnancy versus termination, it's telling people to go to New Mexico, Colorado, Oklahoma, Louisiana for their procedures," Binford said.
A study released this week by researchers at the University of Texas at Austin found that following the enactment of the new law, Texas saw its "largest documented decrease" in abortions. Texas doctors provided roughly 50 percent fewer abortions in September compared to the same month last year, the study found.
"This is the most restrictive state-level abortion law in effect in the U.S., and it is expected to have a substantial impact on the number of facility-based abortions provided in Texas," the study states.
"If pregnant people are unable to obtain abortion care in Texas, many may seek services in another state. There are a limited number of facilities providing abortion care in nearby states, which may make it difficult for these facilities to accommodate an increase in patient demand," it adds.