Texas Doctors Slam 'Politically Driven' Vaccine-Mandate Ban, Suggest Paying Fine More Ethical
Some Texas doctors are urging Gov. Greg Abbott to revoke a ban he issued Monday by executive order that prohibits entities, including private businesses, from enforcing vaccine mandates.
In a Zoom press conference, three Texas medical professionals criticized the new policy, news station KCEN-TV reported.
Dr. Audrey Nath, a Houston neurologist said that the ban on vaccine mandates puts people in danger of contracting the virus.
"Abbott's executive order must be seen for what it is. A politically driven, anti-vaccine policy, that threatens to make people more sick from COVID-19...widespread vaccinations are the best way to protect people against COVID-19," Nath said.
"Governor Abbott's order means a cancer patient could be exposed to COVID-19 from an unvaccinated employee," said Dr. Joanna Schwartz, a pediatric emergency medicine specialist in Austin.
"A child with a chronic medical condition could be at risk from an unvaccinated nurse caring for her. A grandma in assisted living could get sick from an unvaccinated worker," she said.
Schwartz added that individual institutions should be able "to decide the policies for their employees."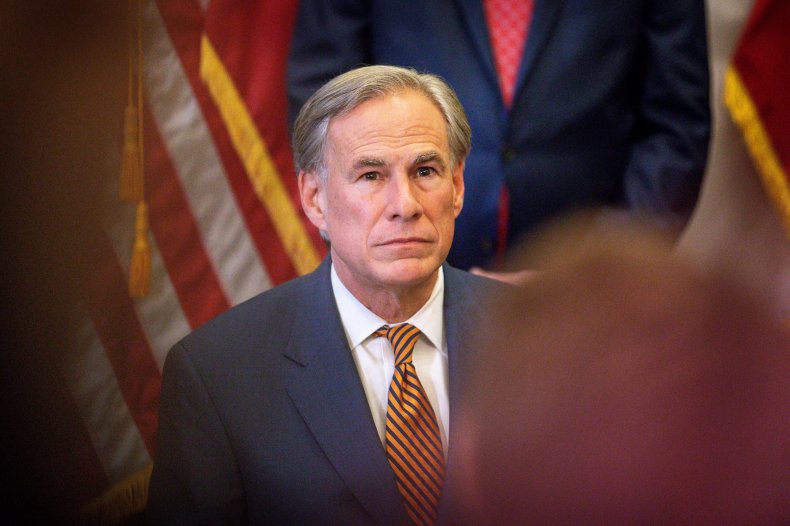 "Hospitals and other health care facilities should absolutely have the right to require vaccinations," she said.
In announcing his executive order on Monday, Abbott tweeted that the vaccine "is safe, effective, & our best defense against the virus, but should always remain voluntary & never forced."
The Texas governor's order came after President Joe Biden issued a federal vaccine mandate in September requiring companies with 100 employees or more to ensure their employees are vaccinated.
Abbott's order stated that "no entity in Texas can compel receipt of a COVID-19 vaccination by any individual, including an employee or consumer, who objects to such vaccination for any reason of personal conscience, based on a religious belief, or for medical reasons, including prior recovery from COVID-19."
Entities that do not comply with the executive order can face fines, which can not exceed $1,000, KCEN reports.
When asked by reporters if enforcing the mandate was worth paying a fine, Nath said: "From an ethical perspective for patient care, absolutely."
"Sometimes what we do that is is ethically right may be a little different from what the law states is best for our patients. Crowdsourcing the $1,000 dollars, it could be raised very quickly," Nath added.
The doctors were also asked if they believed people who already had COVID-19 didn't need to get vaccinated.
"We know that over time the antibody levels from both vaccination and natural infection begin to decline and wane," said Dr. Keith Marton, an internist in Dallas.
"Even if someone was naturally infected, over time they will need a booster to their immune system. That would come in the form of a booster shot or vaccination."
Newsweek has reached out to Abbott's office for comment.