Texas Energy Crisis a Wake-Up Call for Policymakers | Opinion
With the recent sustained blast of Arctic cold, millions of Texans–including me and my family—have witnessed long-term blackouts and freezing cold homes at the most critical time for our energy needs.
In recent years, whether California blackouts last summer, energy shortages in Massachusetts winters, or now disruptions in America's energy capital in Texas, the need to take politics out of our energy policy to focus on affordability, reliability, environmental stewardship and what's best for public safety are now more important than ever. That begins with ensuring the availability of a variety of energy choices, including foundational fuel sources like natural gas and the infrastructure necessary to move it when energy is needed most.
It's easy to be drawn into political corners and cast blame on a single energy source failure. Former Federal Energy Regulatory Commission Chair Neil Chatterjee intimated as much last week. The reality is more complex, with failures on all sides for differing reasons, all against the backdrop of extreme weather. But it underscores how vital the role of fuel diversity and geographic balance are in sourcing those resources to protect public safety and affordability. Consumer Energy Alliance has long called for a sensible "all of the above" strategy. That is more true now than ever.
From February 8-16, wind turbines that provide a sizable amount of electric power in Texas largely froze during the cold blast, dropping 93 percent in output at the most critical time. Natural gas and coal-fired plants ramped up by 450 percent to cover the shortfall, but couldn't keep up with unprecedented demand.
Complicating the problem was that the equipment we rely on to extract natural gas in Texas—that is sent to power plants and homes—also became inoperable in the deep cold, choking supplies. Like dominoes falling, additional power generation then began to fall offline. Even nuclear plants—which have also been under regulatory assault—suffered similar challenges that knocked them out, too.
This weather event's visible attack on energy reliability had downstream impacts on other life-critical systems like water distribution, medical care, communication infrastructure, food supplies and so many more. It also put those with low or fixed incomes at extreme risk, with temperatures inside homes falling as low as 20 degrees. These are the communities that always suffer when it comes to energy issues.
This is America. We can and must do better.
The preparation for the future begins with policies set in Washington and our state capitals right now. Yet today, billions of dollars in infrastructure projects that would support resiliency languish because of short-sighted political delays.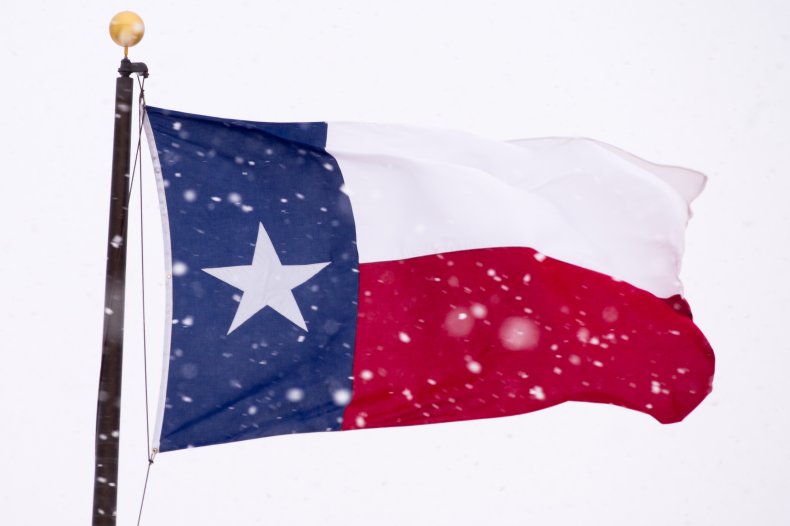 One such example is from the northeast, where New Jersey is using legal and permit delays to stop the federally approved PennEast Pipeline Project.
Proposed over six years ago, PennEast would create the geographic fuel supply diversity for that region necessary to protect reliability for millions of families and businesses. New Jersey utilities have warned of gas supply shortfalls on the near-term horizon without new pipelines—yet Governor Phil Murphy's administration continues to fight them. The case is now before the U.S. Supreme Court.
Last summer in California, long-held policies of phasing out natural gas and under investment in transmission maintenance proved far more challenging during the 2020 heat wave amid rolling blackouts and surging demand. Short-term battery storage wasn't enough to cover the shortfall when renewable sources couldn't deliver power, so California residents went days without power during periods of extreme heat.
It doesn't have to be this way.
Natural gas and other baseload energy options must be viewed as a partner in a clean energy future—balancing the need to expand renewable sources to continually improve our environment, without jeopardizing affordability or reliability for the most vulnerable populations and during times of extreme need like we witnessed last week
We have to step away from single-minded, one size fits all energy policies.
The Biden administration and governors across America can take affirmative steps to prevent the next crisis, wherever it may occur, by keeping federal projects, deemed by experts to be in the public interest, moving forward without state obstructions.
We all want to move quickly toward a better energy and environmental future, and we can do it if we make the right decisions and are realistic about how we build a reliable, affordable energy system. We must prioritize the needs of our families, farmers and small businesses to design a robust energy system that delivers affordable and reliable service, using the best each form of energy has to offer. If politics or the individual interests of any form of energy trump science-backed decisions, then we are setting ourselves up for failure.
We can and must do better. It starts with building a strong energy supply chain, with "building" being the key.
David Holt is president of Consumer Energy Alliance, America's leading consumer energy and environmental advocate.
The views expressed in this article are the writer's own.