Abbott Stops Short of Special Session Order on Guns, Calls for 'Solutions'
As pressure from Texas Democrats continues to mount, Governor Greg Abbott requested lawmakers to form special legislative committees in the wake of the Uvalde school shooting, while stopping short of ordering a special session to pass gun control laws.
On Wednesday, Abbott sent a letter to Lieutenant Governor Dan Patrick and Speaker Dade Phelan asking for them to each convene a committee to develop recommendations on five issues: school safety, mental health, social media, police training and firearm safety.
"As Texans mourn the tragedy that occurred at Robb Elementary School in Uvalde last week, we as a State must reassess the twin issues of school safety and mass violence," Abbott wrote. "As leaders, we must come together at this time to provide solutions to protect all Texans."
The letter comes amid growing outrage from the Texas Senate Democratic Caucus, which has called on Abbott to force lawmakers to return in a special session to address the tragedy in Uvalde that left 21 dead and is now the deadliest school shooting since Sandy Hook in 2012.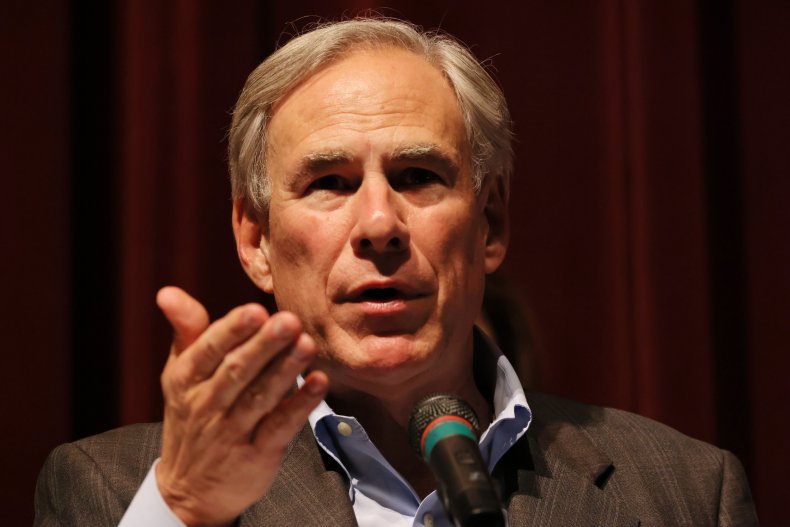 On Friday, State Senator Roland Gutierrez, a Democrat who represents Uvalde, interrupted Abbott's press conference to urge Abbott to call the Legislature back to address gun violence in the aftermath of last Tuesday's shooting.
"My colleagues are asking for a special session. You're getting a letter tomorrow. We've asked for gun control changes. I'm asking you now to bring us back in three weeks," Gutierrez told the governor just two days after Abbott's Democratic rival Beto O'Rourke made a similar disruption during a press conference last Wednesday.
In a letter, the Senate Democrats laid out several changes they wanted to discuss in a special session, including raising the minimum age for firearm purchases, universal background checks, a red flag law, regulation of high-capacity magazine ownership and a required "cooling off" period for gun purchases.
While the governor requested "solutions" from lawmakers on Wednesday, he did not order a special session as he has done in the past. Texas is among 14 states where only the governor has the power to call a special session.
During his governorship, Abbott has ordered four special sessions to address matters including abortion laws, COVID relief funding, a transgender sports ban, bail reform and voting laws.
"'Thoughts and prayers' are not enough. Lamenting the fact that 'evil' walks among us is not enough. Laying the blame at the feet of a broken mental health care system – that you and other state leaders continue to underfund severely – is not enough," Senate Democrats wrote in their letter.
"We need evidence-based, common sense gun safety laws," the caucus added. "Without a doubt, if at least some of the measures noted above had been passed since 2018, then many lives could have been saved."
Newsweek reached out to Gutierrez for comment.