Texas Hospital Sued by 117 Employees For Requiring COVID Vaccine to Work
A Texas hospital is being sued by a group of more than 100 medical workers who allege that a requirement they receive COVID-19 vaccines forces them "to be human guinea pigs."
The overwhelming majority of employees at Houston Methodist have already been vaccinated against the virus, while the hospital has set a June 7 deadline for stragglers to get inoculated or risk losing their jobs.
Attorney Jared Woodfill says he is representing a group of 117 employees suing the hospital for "illegally requiring its employees to be injected with an experimental vaccine as a condition of employment," according to a Friday report from local ABC station KTRK.
"For the first time in the history of the United States, an employer is forcing an employee to participate in an experimental vaccine trial as a condition for continued employment," the lawsuit reportedly states.
The suit asserts that the hospital is violating the Nuremberg Code with the vaccine mandate, comparing medical workers being required to take widely-used vaccines approved for emergency use by the Food and Drug Administration to Jews and others suffering as victims of barbaric medical experiments in Nazi Germany.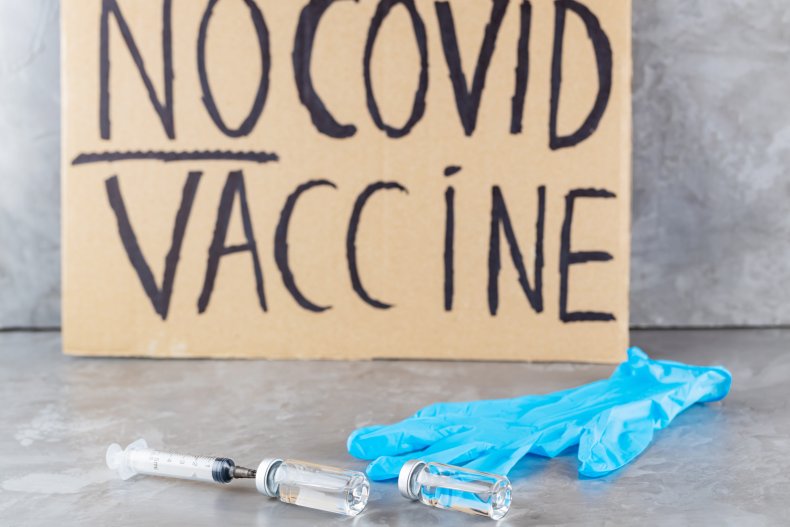 Since 2009, Houston Methodist has required its employees to choose between being vaccinated against the flu or finding employment elsewhere. Nurse Jennifer Bridges, who has worked for the hospital for more than six years vowed to sue over the COVID-19 mandate last month.
"It's not fair to be forced to inject something that we're not comfortable with," Bridges told CBS affiliate KHOU in April. "I think our rights as human beings is more important than keeping that job. If I am blacklisted, whatever it takes. I will go find another form of employment."
Dr. Marc Boom, president and CEO of Houston Methodist, disputes the premise of the suit. Bloom says it is legal for hospitals to mandate vaccines. He insists that the vaccines "have proven through rigorous trials to be very safe and very effective and are not experimental," while noting that over 165 million Americans have been vaccinated and COVID-19 infections have plummeted as a result.
"As of today, 99 percent of Houston Methodist's 26,000 employees have met the requirements for the vaccination mandate," Boom said in a statement obtained by Newsweek. "We are extremely proud of our employees for doing the right thing and protecting our patients from this deadly virus. As health care workers, it is our sacred obligation to do whatever we can to protect our patients, who are the most vulnerable in our community.
"It is unfortunate that the few remaining employees who refuse to get vaccinated and put our patients first are responding in this way," added Boom. "It is legal for health care institutions to mandate vaccines, as we have done with the flu vaccine since 2009... We proudly stand by our employees and our mission to protect our patients."
Correction 5/31, 4:12 p.m.: This article has been updated to correct spelling mistake in the name of Houston Methodist President and CEO Dr. Marc Boom.