Texas House and Senate Advance Restrictive GOP Voting Bill After Marathon Overnight Hearings
The Texas House and Senate advanced restrictive Republican voting bills that will make voting harder on Sunday after hundreds of Texans signed up to testify against the proposals this weekend.
Republicans pushed to advance new restrictions after overnight hearings this weekend in a state that already has some of the country's strictest rules on voting.
A Texas House committee voted Sunday morning to move forward a new election bill that would ban 24-hour polling locations, drive-thru voting and drop boxes, among other provisions. Texas state senators followed later in the day, voting to advance the bill to the floor for a major vote by the full chamber, expected this week.
The votes came after marathon hearings on Saturday, which continued into the early hours of Sunday morning. Nearly 300 Texan opponents of the measures signed up to testify on the bill, with some lining up for over 17 hours before they were able to participate in the hearing at the state Capitol.
The haste to rapidly push through the legislation has prompted some Democrats to consider staging a second walkout to stop the Republican-led Congress from passing the restrictions, similar to the one in late May that effectively killed the GOP priority voting bill.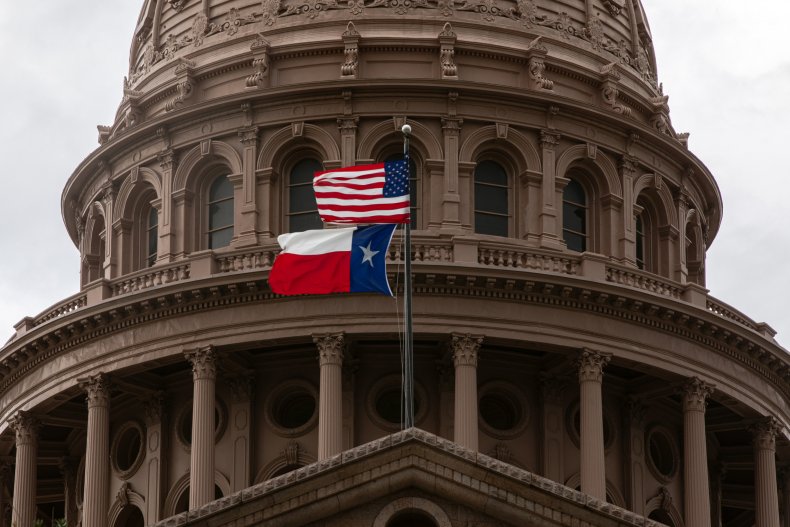 Some Democrats believe another walkout to be their only option to block the bill's passage and push President Joe Biden to prioritize the federal For the People Act, which would enforce uniform voting laws across the country. But another Democratic walkout may only delay the bill as Texas Governor Greg Abbott could hold further 30-day special sessions until it's passage.
Former Texas Representative Beto O'Rourke, a Democrat who joined those testifying against the legislation, said he will fundraise "literally to feed and house the legislators" if they decide to stage another revolt.
"Should we stick around? Hell no. For what?" said Democratic state Rep. Jarvis Johnson. "There's nothing being done in earnest. There's nothing to be done with the utmost respect for one another."
GOP lawmakers across 48 states have introduced nearly 400 bills to restrict voting in response to former President Donald Trump's election loss and baseless claims of voter fraud.
Republicans have defended the bills as necessary to bolster the security of elections, while critics and a slew of rights activists allege that GOP members are attempting to make participation in elections harder for marginalized voters.
"We're going to make it harder for communities of color, for individuals with disabilities, for individuals where English isn't their primary language, and for seniors to vote and to have access to the ballot box, even though the elections were a resounding success," said Democratic state Rep. John Bucy of Austin.
Newsweek reached out to Abbott's office for comment. This story will be updated with any response.