Texas HS Students 'Auction' Black Students on Social Media, From $1 to $100
A high school on the western outskirts of the Dallas-Forth Worth metroplex has disciplined some of its students for lewd, racist behaviors of allegedly trying to sell Black classmates through social media. The students "pretended" to auction their mates, which triggered harsh punishment from the district.
The Aledo Independent School District (AISD) acknowledged the social media posts.
AISD Superintendent Dr. Susan Bohn sent an email to parents in the district, saying "There is no room for racism or hatred in the Aledo ISD, period."
The social media remarks apparently originated from students enrolled at the Daniel Ninth Grade Campus, and AISD said the gestures were deemed "racial harassment and cyberbullying had occurred and assigned disciplinary consequences in accordance with our policy and the Student Code of Conduct."
The screenshot from the post shows a group called "Slave Trade" pasting emojis of a Black man, a white police officer and a gun to "[racial slur] Farm" and "[racial slur] Auction" that had people bidding $1 on one student and up to $100 on another student.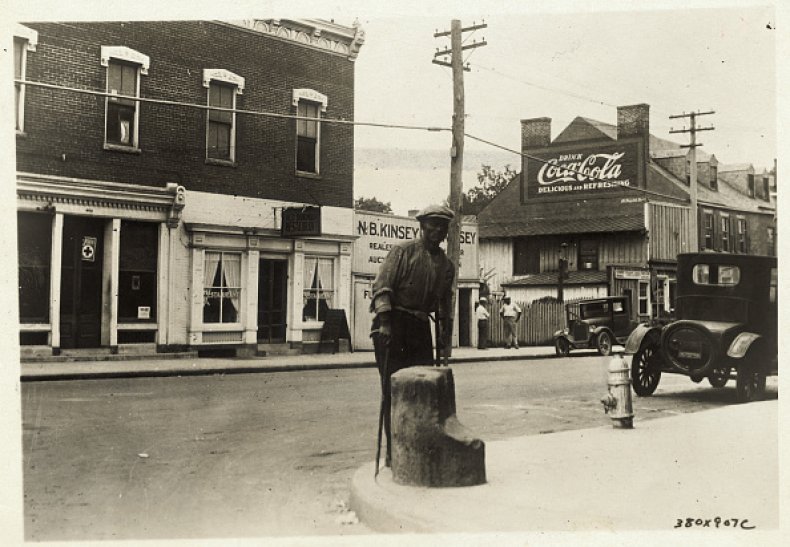 Eddie Burnett, who's the president of the Parker County NAACP just west of Fort Worth's Tarrant County, couldn't believe what he saw.
"My reaction is, 'What, again? Again?' How many times we got to go through this?"Burnett said on WFAA.
Burnett said he couldn't believe that ongoing "jokes" are still just jokes in this day and age.
"'It's just kids. They're just playing. They don't know any better.' Well damn, teach them better," Burnett said.
"I think the school's least responsibility is to teach racial justice and sensitivity," Burnett said. "If you're not teaching and leading by example that it's wrong, then you're tacitly telling somebody that it's OK. ... This is not who we are. It doesn't represent us.' Uh, well, yeah, it does," he said. "It does because there's something in the environment.
"We have got to start having conversations with each other and get to know our neighbors," he said. "The one way that we have a hope of understanding each other is if we have conversations."
The incident happens as former Minneapolis Police Department officer Derek Chauvin is going through a murder trial for his actions against George Floyd's death nearly a year ago.
Meanwhile, other episodes have happened, including Sunday night in Minnesota as Daunte Wright was shot and killed by police while apparently trying to flee police.
There were riots and protests expected throughout the night Monday.