U.S. Air Force Battles Mosquitoes In Texas After Hurricane Harvey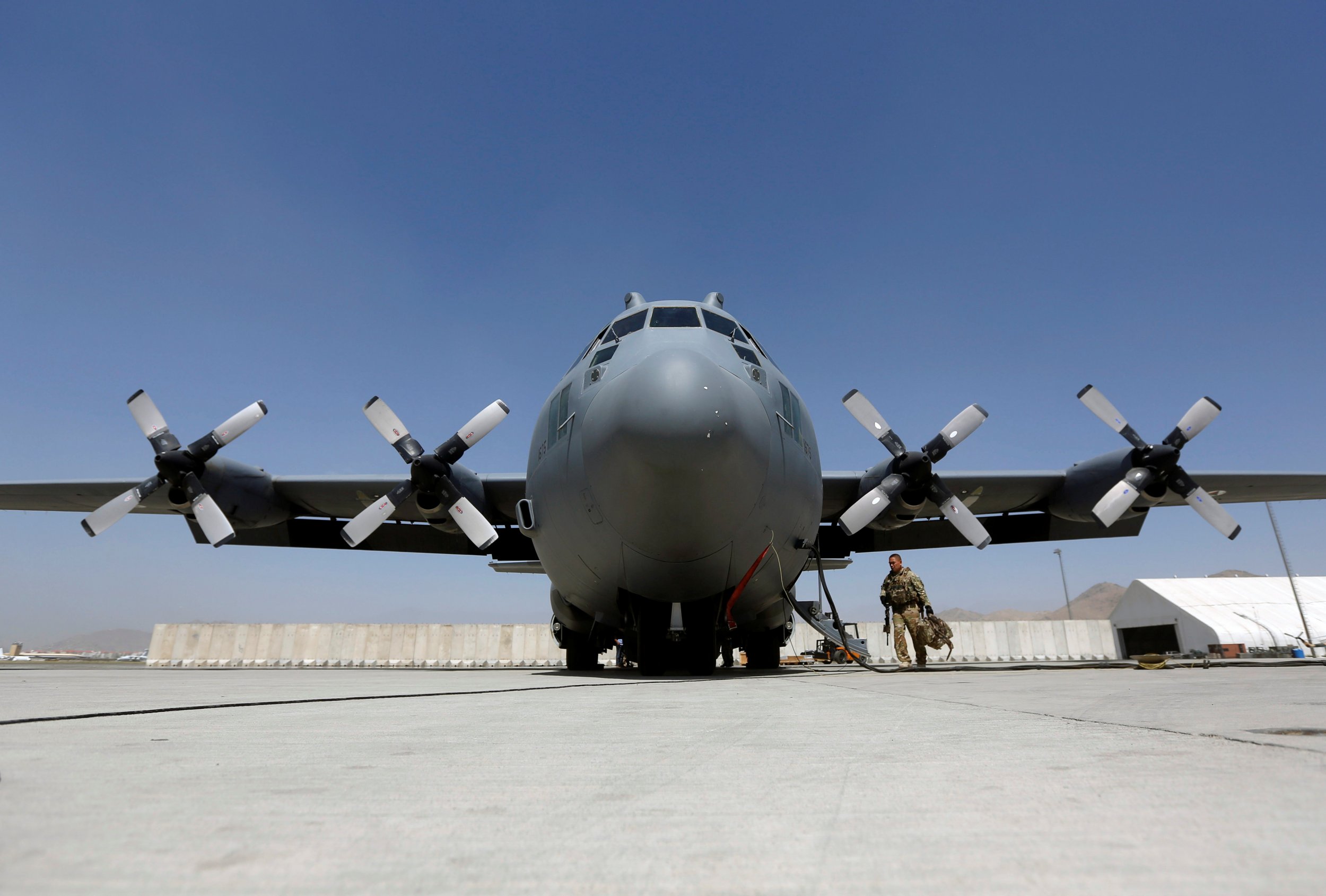 Officials in Texas are anticipating that receding floodwater from Hurricane Harvey will bring about a new health risk: mosquito-borne illnesses. On Wednesday, Texas commenced aerial spraying of insecticides with U.S. Air Force C-130 military planes to combat the growing number of mosquitoes populating along the coastal regions of the state, according to Reuters.
The state requested the Air Force to spray some 6 million acres with insecticides, according to another report from Quartz, which also notes that so far three counties have been treated. According to Reuters, Harris County reported dense mosquito populations, and has also dispatched vector control trucks every night since September 4. Dr. Mustapha Debboun, director of the Mosquito and Vector Control division of Harris County Public Health, told Reuters typically trucks are sent only to areas with disease-carrying mosquito populations.
Texas officials claim most mosquitoes that turn up in the area won't be the kind that carry diseases, and that the point of spraying is largely to protect cleanup crews from the discomfort caused by bug bites. However, the growing number of Aedes aegypti mosquitoes—vectors for viruses such as West Nile and Zika—are problematic for the state.
Texas is among the states with the highest number of cases of West Nile and Zika this year. As of last week, Texas health officials have reported 56 cases of West Nile virus in the state and three deaths so far in 2017. The state has had 22 cases of laboratory-confirmed Zika as well.
Texas also had at least one locally transmitted case of Zika in late July. Texas state health officials said over the summer that a resident of Hidalgo County in the lower Rio Grande Valley of South Texas, who had not traveled outside the U.S. or outside the state, had tested positive for the virus.
This week, Texas Health and Human Services posted information for the mosquito-fighting plan on its website, noting that the EPA recommends people, as well as their pets, stay indoors while planes dump the chemicals in the area. Aedes aegypti mosquitoes breed in standing water, such as puddles and flowerpots.
"The goal is to reduce the effects mosquitoes are having on recovery efforts and the possibility of a future increase in mosquito-borne disease," according to the health department's website. "During aerial spraying, a small amount of insecticide is sprayed over a large area, one to two tablespoons per acre."
Aerial spraying has long been a standard protocol for combating the scourges. Last summer, state and federal officials deployed planes in neighborhoods in Miami-Dade county to kill off the mosquito population when locally transmitted cases of Zika began to crop up in the highly trafficked neighborhoods of Miami Beach and Wynwood.
Like Miami's large-scale mosquito attack, the Air Force is using naled, an organophosphate insecticide that acts as a neurotoxin to target adult mosquitoes. Last summer, Dr. Michael Callahan, a researcher and clinician at Harvard Medical School and CEO and co-founder of the Zika Foundation —an organization developing low-cost and sustainable solutions to fight the virus—told Newsweek that aerial spraying won't eliminate the threat of disease-carrying mosquitoes. He reports that the only way to combat this harmful species of the bugs is to conduct ground spraying in houses and yards and eliminate areas of standing water.
Some research suggests naled can also be harmful to humans and animals in large doses. It's banned in the European Union and in Puerto Rico officials refuse to use the chemical, due to its potentially deleterious effects. However, the U.S. Centers for Disease Control and the U.S. Environmental Protection Agency claim small amount of the insecticide sprayed from planes is safe, according to Quartz.
The CDC dumps the chemical on roughly 16 million acres in the continental U.S. each year. According to the agency, state and local officials make decisions about which insecticides to use for aerial spraying. The state may then ask the federal government for help.