Texas Judge Issues Injunction Blocking Mask Mandate Ban in Schools, But AG Already Appealed
Republican Texas Governor Greg Abbott's ban on mask mandates had a brief legal setback on Friday, with GOP Attorney General Ken Paxton quickly appealing a court's decision to block the ban for several major school districts.
Travis County District Judge Catherine Mauzy granted a temporary injunction against Abbott's ban in 19 different school districts includes those in major cities like Dallas, Houston Austin and Fort Worth. Paxton immediately appealed, temporarily blocking the injunction from going into effect, according to The Austin American-Statesman.
Mauzy said that Abbott did not have legal authority to issue a mask mandate ban "by executive fiat" and said that the ban "threatens to overwhelm public schools and could result in more extreme measures such as the school closures that have already begun in several Texas school districts."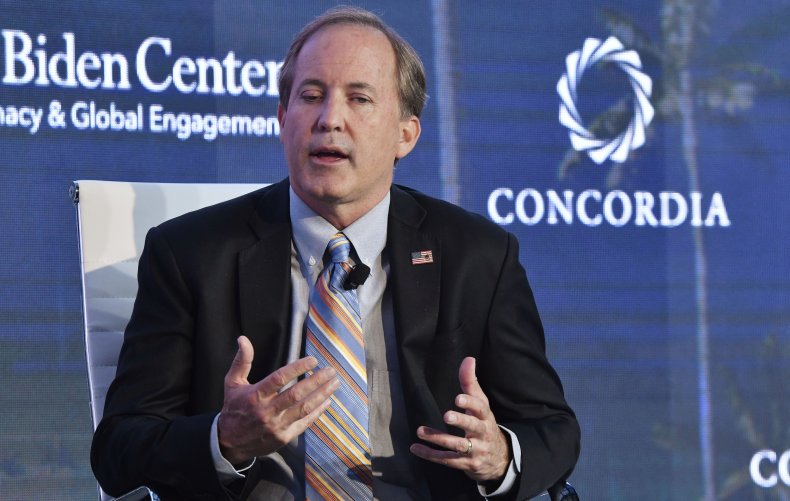 Paxton's appeal could ultimately result in Mauzy's ruling being reversed by the all-Republican Texas Supreme Court, where several similar rulings to block the ban have recently been upended.
On Thursday, the Texas Supreme Court temporarily blocked a mask mandate in San Antonio schools, overturning a lower court ruling that allowed the mandate to stand despite Abbott's ban. Paxton appealed a decision that upheld a mask mandate in Dallas County one day earlier.
Abbott issued orders banning mask mandates in May and July of this year. However, amid a COVID-19 surge last summer he imposed a statewide mask mandate, a move that was unpopular enough for him to be censured by multiple county Republican parties.
This summer's nationwide Delta variant-fueled COVID-19 surge has hit Texas particularly hard. Hospitalizations of those infected have eclipsed levels seen last summer and strained the state's health care system, prompting Abbott to issue orders authorizing out-of-state workers to assist with the onslaught.
Regardless, the governor's recent stance against mask mandates has been unwavering. Abbott said the "path forward relies on personal responsibility—not government mandates" in a statement issued earlier this month. He also issued an order specifically banning COVID-19 vaccine mandates, while leaving mandates for other vaccines in place.
Opponents of Abbott's ban have vowed to continue the legal fight, particularly where it concerns schools. Many have expressed concerns that an influx of children hospitalized with COVID-19 could stretch hospitals beyond their limits, while masks may be the only other protection against the virus since children under 12 are ineligible for the vaccines.
President Joe Biden earlier this month directed the U.S. Department of Education to take on governors who attempt to block schools from issuing COVID-19 public health measures like mask mandates.
Texas was warned that the ban could violate the Individuals with Disabilities Education Act on Friday. A disability rights group has also filed a federal lawsuit against Abbott and Texas Education Agency Commissioner Mike Morath over the ban.
Newsweek reached out to the office of Paxton for comment.