Texas, Known for Historically Low Voter Turnout, Has Seen More Than 7 Million People Already Vote
Election Day is just eight days away and millions of Americans have already cast their vote by mail and in person. With early voting starting around the country beginning this past week, polling sites were seeing record numbers as voters waited to cast their vote in what is being called one of the most important elections of our lifetimes.
In New York, which has been a historically blue state, voters were waiting for hours over this past weekend to cast their votes in what Rep. Alexandria Ocasio-Cortez is calling an act of voter suppression. In Georgia's Cobb County, wait times reached up to 10 hours in the first few days of early voting. In addition to voting in person at these sites, voters can also use early-voting locations to drop off absentee ballots rather than sending them through the mail.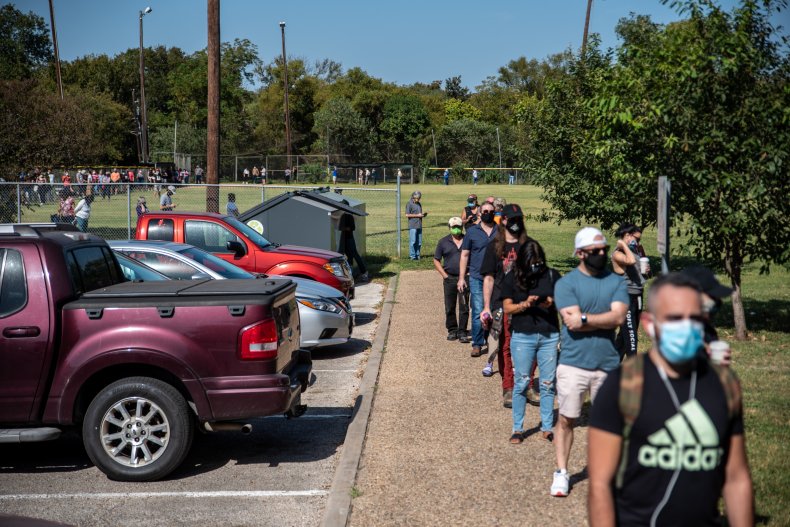 Though, no state is seeing higher numbers than Texas, which, with 38 electoral votes, is a critical state for either candidate to win. In recent polls, Joe Biden has shown a slight lead over President Donald Trump in the Lone Star State.
Historically, this has not always been the case. The last time Texas voted for a Democratic president candidate was in 1976 for Jimmy Carter. In 2016, just 42.6 percent of Texans cast their ballots, according to The Texas Tribune. In 2020, things have changed, and so far more than 7 million people have already voted in the state. This is the highest turnout in the country so far, ahead of California and Florida who have seen 6.5 million and 6 million respectively this year, according to the U.S. Elections Project.
Texas has struggled to contain COVID-19, as it has continually had one of the highest number of cases in the country, which now has over 8.6 million cases. According to NBC News, as of October 26, Texas had more than 910,000 coronavirus cases—the highest in the country.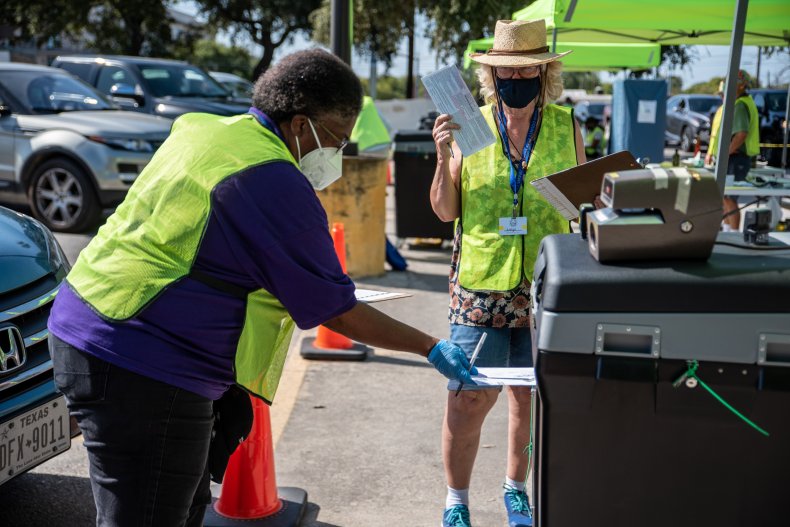 Gabrielle Velasco, a national coordinator for Election Protection, told The Guardian that there is a risk in in-person voting in Texas in part due to COVID-19 concerns. The concerns have been heightened by Governor Greg Abbott's decision to not require masks at polling stations throughout the state, The Texas Tribune reported.
In 2016, Texas went red with 52 percent of voters casting their votes for Donald Trump, according to Politico. This year, with the possibility of the state returning blue and Joe Biden winning those 38 electoral votes, Texas has made become a state to watch as the election looms, and that is reflected in the early voting turnout.